Republican presidential contender Donald Trump released a blistering statement Friday in response to a woman shot dead in San Fransisco by an alleged illegal immigrant who had been deported five times.
Francisco Sanchez, suspected in the shooting death of Kathryn Steinle, had seven felony convictions and had been deported as recently as 2009, a federal agency said Friday.
Trump, who has stirred controversy in recent weeks over his comments on illegal immigration, called the killing a "senseless and totally preventable act of violence" that serves as "yet another example of why we must secure our border immediately."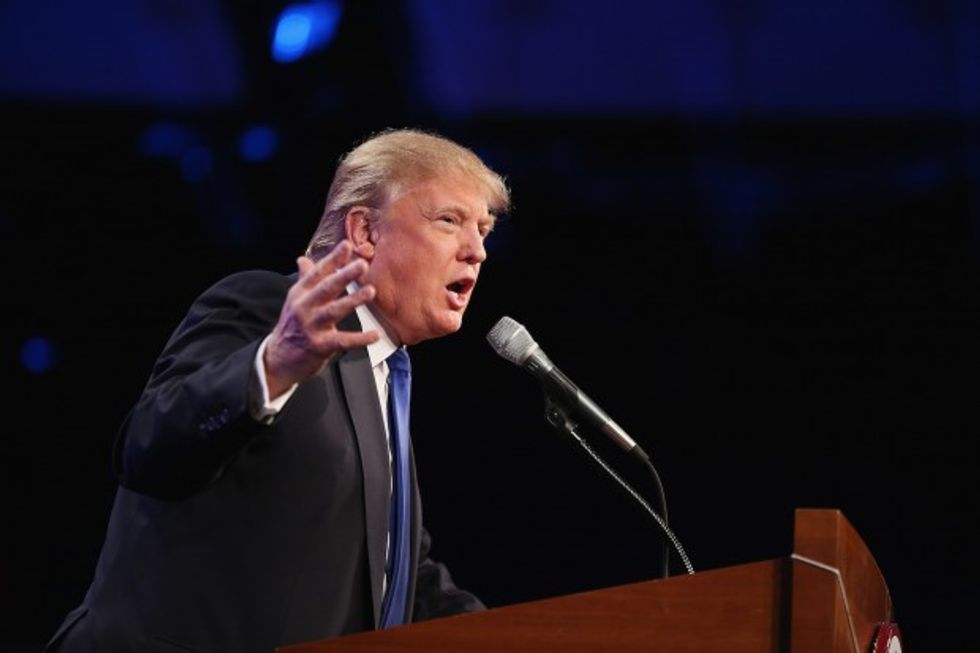 Scott Olson/Getty Images
"This is an absolutely disgraceful situation and I am the only one that can fix it," Tump said in a statement. "Nobody else has the guts to even talk about it. That won't happen if I become president."
[sharequote align="center"]"This is an absolutely disgraceful situation..."[/sharequote]
The real-estate billionaire concluded, "The American people deserve a wall to protect our jobs, economy and our safety. I am the only candidate who would build it."
—
Follow Oliver Darcy (@oliverdarcy) on Twitter