Surveillance footage from a Walmart in Bristow, Oklahoma, shows a man getting away with $75,000 after posing as the driver of an armored vehicle.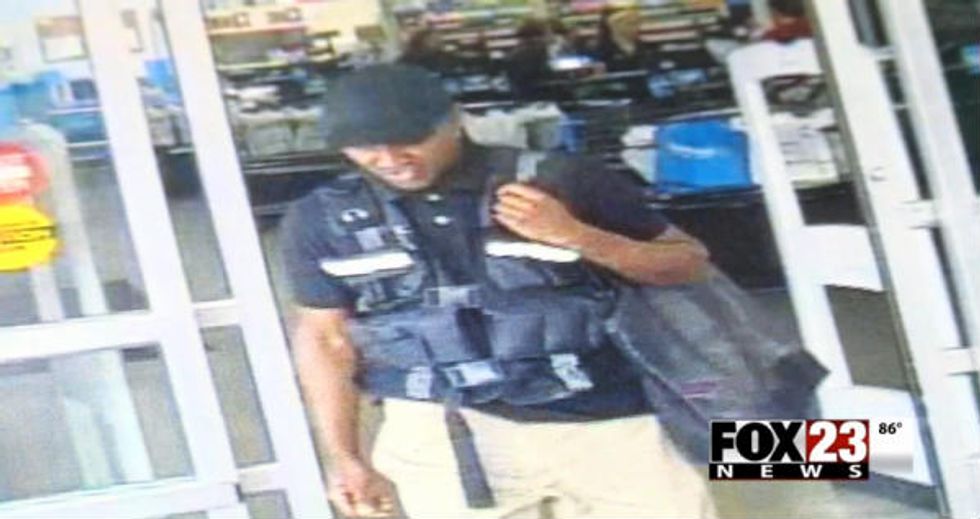 Image source: KOKI-TV
Police say the suspect showed up at the store Saturday wearing a black vest and carrying a gun. The man was apparently posing as a Loomis Armored employee, but he wasn't driving an armored vehicle and the Loomis logo appeared nowhere on his clothes.
Bristol Police Detective Kevin Webster told KOKI-TV that the vest did not appear to be bulletproof and said it looked more like a weight running vest. Nevertheless, Walmart employees believed him and handed him $75,000 without incident. He then walked out of the store and drove away in a black Chevrolet Malibu car seen parked in the fire lane.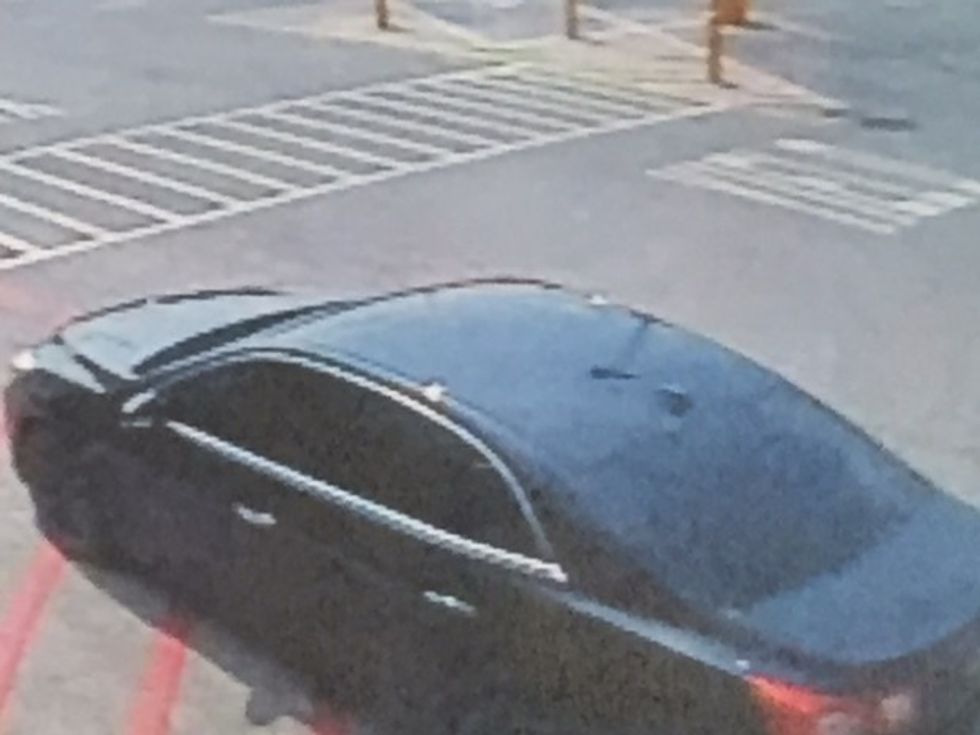 Image source: KOKI-TV
It wasn't until 30 minutes later when the actual Loomis employee showed up to collect the cash that Walmart employees realized it was a heist. Local law enforcement and the FBI are looking for the man seen on store surveillance.
Police are looking at whether the man could be a former Loomis or Walmart employee, KOTV-TV reported.
If the suspect is arrested and convicted, he could face 20 years in prison.
Betsy Harden, a Walmart spokeswoman, told TheBlaze Monday that the company has procedures in place for cash pickups and deliveries. She added that Walmart is cooperating with law enforcement in an effort to find out what happened.
Requests for comment were not immediately returned by the FBI or Loomis.
(H/T: KOKI-TV)
–
Follow Jon Street (@JonStreet) on Twitter