Reggie Finley described the youth as "taunting" police and "running back and forth" along a city street.
Not a terribly distressing situation under normal circumstances — but late Saturday night was anything but normal in Fountain Square, the heart of downtown Cincinnati.
Amid a Fourth of July concert and baseball fans exiting a Reds game, a crowd numbering about 100 began fighting in the street, setting off fireworks and throwing bottles around 11 p.m.
"The police were outnumbered for a minute," Finley told WLWT-TV on Sunday. "Everything was chaotic ... Everything was out of control."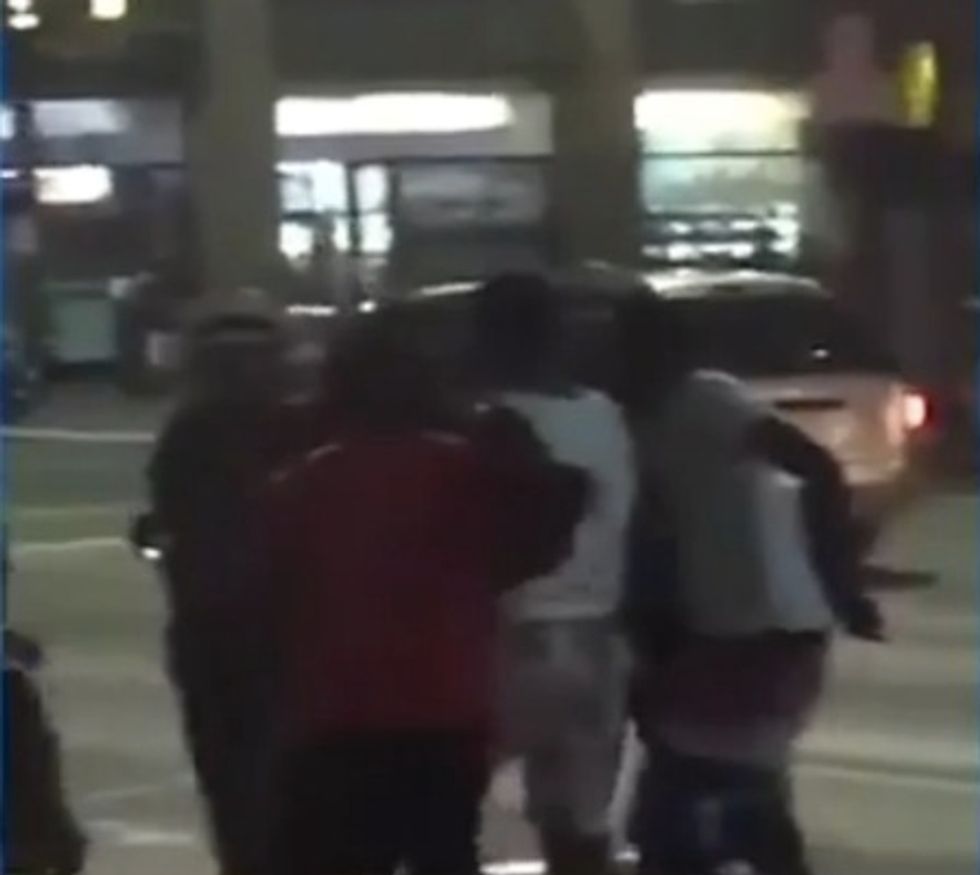 Image source: WLWT-TV
Then that same kid who caught Finley's eye just moments earlier took things up a notch: "I seen this little kid hit the police officer in the side of the face, man."
Minutes after an officer-in-distress call, dozens of police dressed in riot gear descended upon the area. But that didn't stop the crowd members, some of whom pelted police with fireworks, Capt. Mike Neville told the Cincinnati Enquirer.
In addition to the officer who was punched in the face, another officer required stitches after a thrown glass bottle shattered under his eye, Neville told the Enquirer.
Among the seven people arrested, WCPO-TV reported that three are juveniles.
Jy Quynn Britten, 21, punched an officer in the face while cops tried to arrest another person, the Enquirer reported, citing court documents. Britten then ran from officers through Fountain Square before getting tased and arrested, the paper added, noting that he's accused of assault, resisting arrest, and obstructing official business.
Gary Sheffield, 29, was arrested for misconduct at an emergency, the Enquirer said, citing court documents. Sheffield refused to obey orders and screamed at officers, the paper said.
Britten and Sheffield are scheduled to appear in court Monday.
A city council member commended officers for keeping their cool.
"Certainly we like to see the kind of restraint the officers showed and the ability to get the job done with as little damage to anybody as possible," Councilman Wendell Young told WLWT.
In addition, a man whose name hasn't been released was assaulted and then apparently videotaped lying on a sidewalk, bleeding and almost motionless.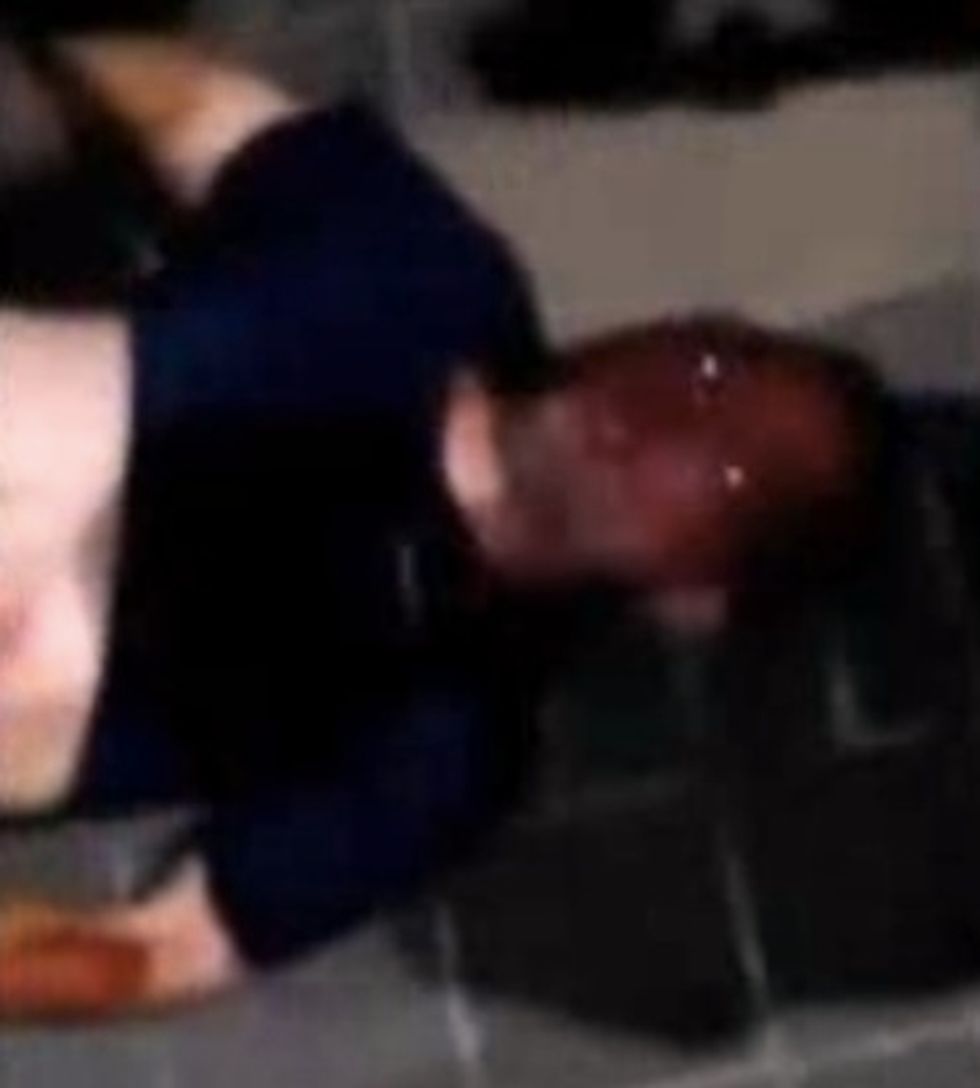 Image source: WCPO-TV
Many rioters hooted, hollered and laughed at him.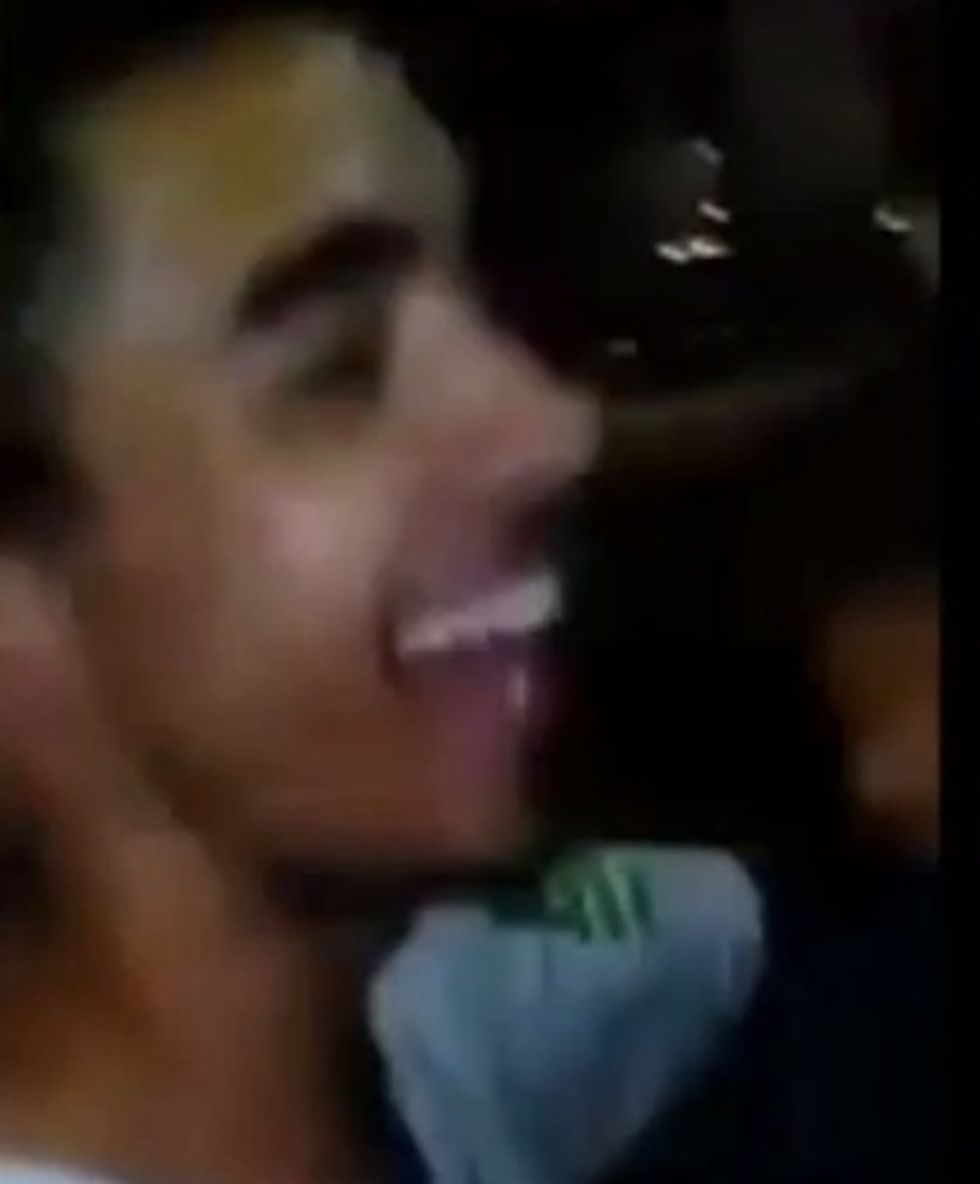 Image source: WCPO-TV
Neville told WLWT that once officers became aware of the victim, a group of them circled around him until an ambulance arrived.
Police told WCPO the bystander, who was beaten in what may have been the start of the riot, suffered serious injuries, some internal, but was released from the hospital late Sunday.
For Finley, the whole event — particular the kid who punched the cop — left him upset.
"I just kept seeing that young man that hit the police officer running down the street," he told WLWT, "and I really wanted to follow him."
(H/T: The Gateway Pundit)
—
Follow Dave Urbanski (@DaveVUrbanski) on Twitter