In its latest report on the "global tobacco epidemic," the World Health Organization says that raising taxes is the No. 1 way to reduce use of the substance that can be harmful to human health.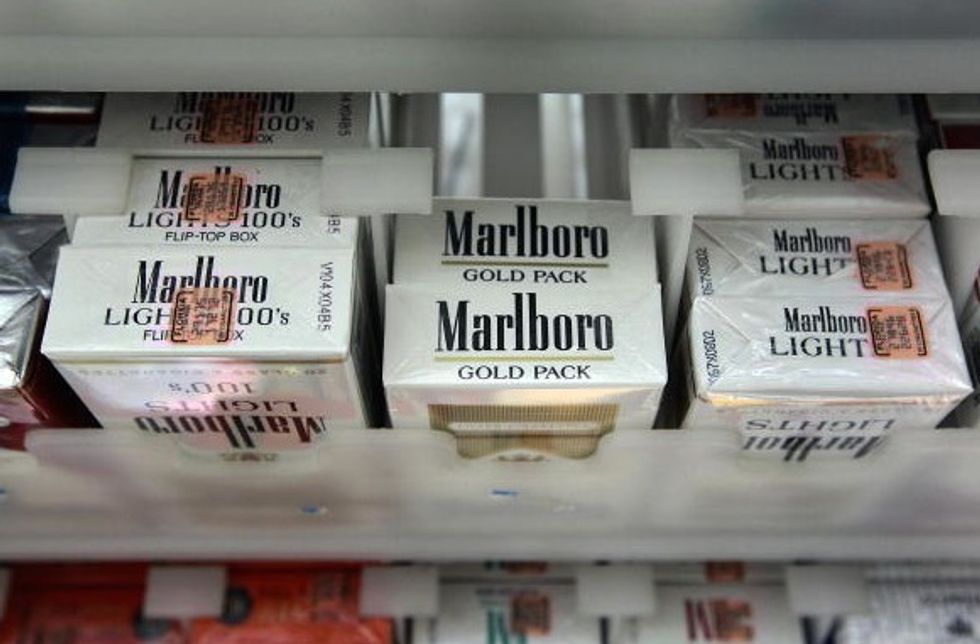 Joe Raedle/Getty Images
The sweet spot, it says, is taxing products about 75 percent of their retail price.
"Raising taxes on tobacco products is one of the most effective – and cost-effective – ways to reduce consumption of products that kill, while also generating substantial revenue," WHO Director-General Dr. Margaret Chan said in a statement. "I encourage all governments to look at the evidence, not the industry's arguments, and adopt one of the best win-win policy options available for health."
Based on its data, WHO says 33 countries already tax tobacco products at 75 percent or more, but it noted that many other countries still have low taxes on such items. To put this into perspective, WHO noted in its report that only 10 percent of the world's population lives in countries with what it considers a "sufficiently high tax of more than 75 [percent] of the retail price of cigarettes in 2014."
The report said that the U.S. saw a 350 percent increase in cigarette prices between 1990 and 2014, due to a "five-fold increase in average state cigarette taxes and a six-fold increase in the national cigarette tax." This price increase, it said, reduced the number of cigarettes smoked per capita by over half.
According to WHO's statistics, one person dies from a tobacco-related disease every six seconds, which equates to about 6 million people per year. Without measures to curb tobacco use, WHO says it expects the number of related deaths to increase to more than 8 million people by 2030.
"Evidence from countries such as China and France shows that higher tobacco product prices linked to increased taxes lead to declines in smoking prevalence and tobacco-related harm, such as lung cancer deaths," Bettcher said in a statement.
Several states in the U.S. recently raised their taxes on tobacco products and some smokers aren't happy about it:
—