It's not terribly often that the Republican chairman and ranking Democrat of the House Oversight and Government Reform Committee see eye-to-eye, but both are asking for a criminal investigation into one of President Barack Obama's appointees.
Reps. Jason Chaffetz (R-Utah) and Elijah Cummings (D-Md.) together on Wednesday referred former Chemical Safety and Hazard Investigation Board Chairman Rafael Moure-Eraso to Attorney General Loretta Lynch to investigate whether he should be criminally prosecuted for allegedly making false statements to Congress.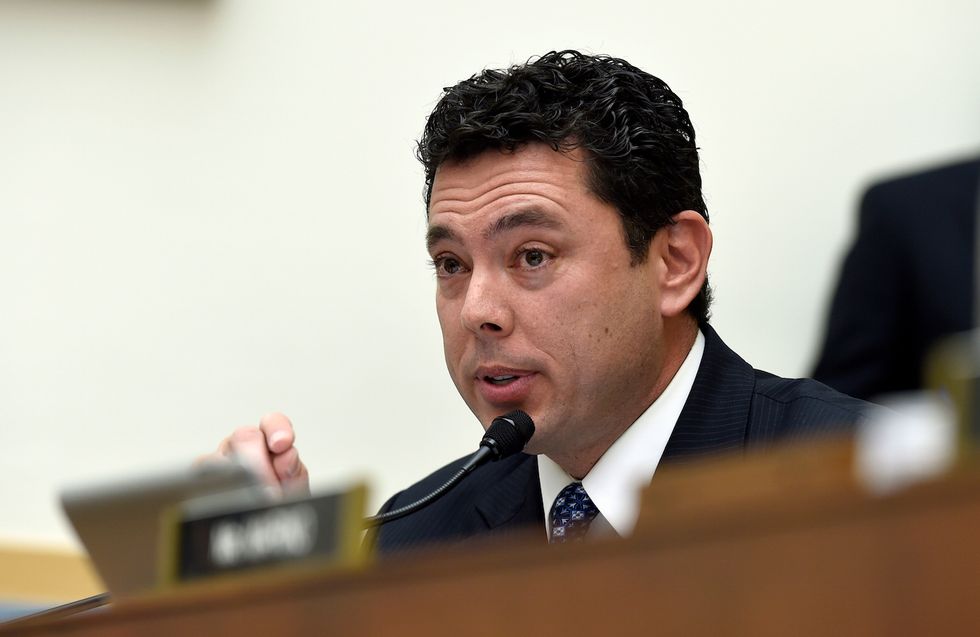 AP Photo/Susan Walsh
Obama nominated Rafael Moure-Eraso to the post in March 2010, and the Senate confirmed him the following summer.
About five years after his nomination, Moure-Eraso announced his resignation in March of this year amid pressure from the White House and criticism from both parties on Capitol Hill who alleged he mismanaged the agency. His resignation came just three months before his term expired.
Chaffetz and Cummings referenced oversight hearings from June 2014 and March 2015 where they say Moure-Eraso contradicted other information provided to the committee regarding probes of treatment of whistle blowers and management.
In a letter to Lynch Wednesday, the two House members asked her to investigate whether Moure-Eraso "committed perjury and made knowingly false statements during the course of the committee's investigation of his agency."
The letter asserted three inconsistencies.
First, Mr. Moure-Eraso testified, under oath, that he consulted with the General Counsel of the CSB before approving a request to access the emails of two CSB employees. However, the agency's General Counsel told the Committee that the Chairman did not do so.

Second, Mr. Moure-Eraso testified, under oath, that the CSB's former Chief Information Officer (CIO) was responsible for overseeing a production of emails to the Environmental Protection Agency's Office of Inspector General. According to the Inspector General, Mr. Moure-Eraso's testimony is contradicted by the former CIO's sworn statement

Third, Mr. Moure-Eraso testified, under oath, that he stopped using his personal email account for official business "about a year and a half" before the Committee's June 2014 hearing. Documents and information provided to the Committee by the Inspector General's office indicate that Mr. Moure-Eraso in fact continued using his personal email account for official business until a much later date.
The Chemical Safety and Hazard Investigation Board is the independent agency that investigates chemical incidents. The Environmental Protection Agency Office of Inspector General alleged that Moure-Eraso blocked oversight of his agency in part by using personal email accounts to conduct official business.