In the past two months, at least two Cadillac Escalade SUVs were reported stolen in North Texas and later found stripped of just about anything valuable on them, KXAS-TV reported.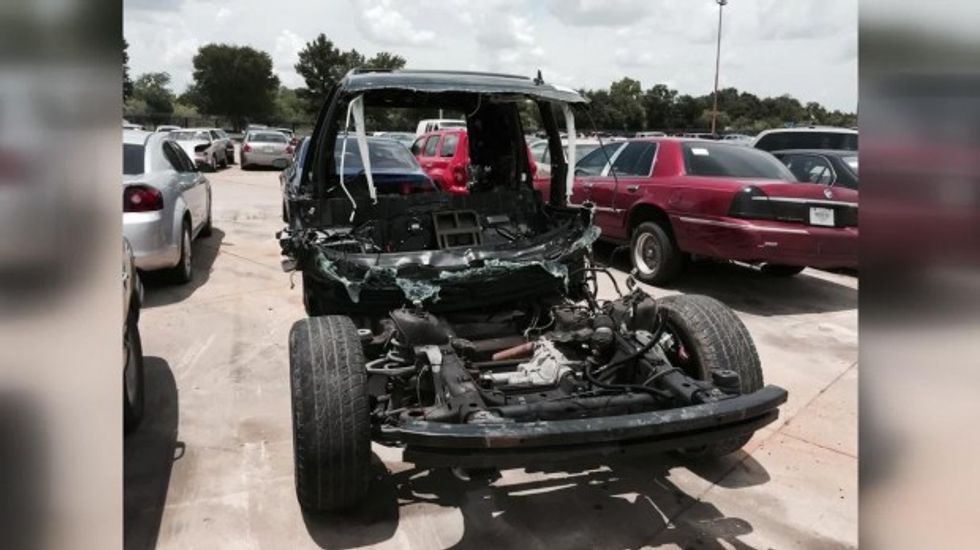 Image source: KXAS-TV
Bradley Rodgers was one of the victims whose vehicle was stolen. Rodgers had purchased it just one week before before his mom noticed it was gone from his carport.
"I was heartbroken," Bradley Rodgers mom Jana Rodgers said. "I couldn't believe that something like this would've happened to us, especially just moving into this complex."
And in May, Tabatha Roney had her vehicle stolen from her apartment complex. In both cases, the SUVs later turned up almost unrecognizable.
"Nothing left of it. They took everything but the frame. They took the doors, the engine, the hood, the entire front end," Rodgers said.
Police aren't sure if the two cases are related.
(H/T: KXAS-TV)
–
Follow Jon Street (@JonStreet) on Twitter