In a breakthrough study, scientists devised a method for restoring hearing in genetically deaf mice. It's something they say could be used to help do the same thing for deaf children within the decade.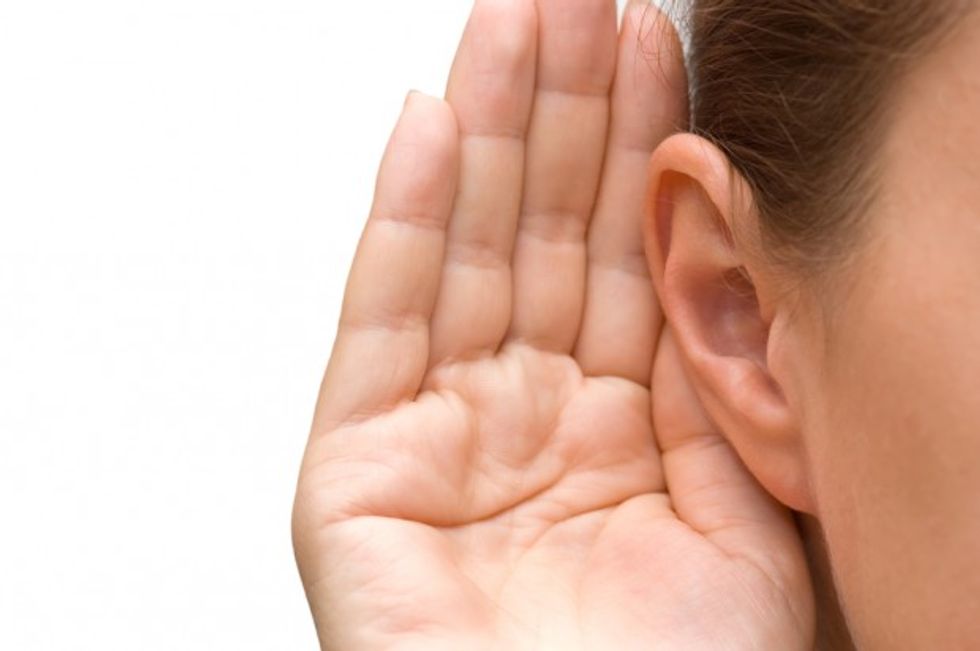 Photo credit: Shutterstock
"It's amazing that it works," Jeffrey Holt, an associate professor of otology and laryngology at Harvard Medical School, told the Boston Herald. "It was one of those 'Eureka!' moments. One day this might be a simple outpatient procedure."
The research from the medical school and Boston Children's Hospital involved a gene called TMC1, which is one of over 70 different genes known to cause deafness when there is a mutation. TMC1 mutations are considered a common cause of genetic deafness, causing 4 to 8 percent of cases, according to a news release from the medical school.
The authors wrote in the study published this week in the journal Science Translational Medicine that "genetic hearing loss accounts for up to 50 [percent] of prelingual deafness worldwide, yet there are no biologic treatments currently available."
The researchers evaluated gene therapy in a mouse that had TMC1 completely deleted and in another mouse with a specific TMC1 mutation. The complete deletion of the gene, according to the news release, was a model for the recessive mutation in humans, which usually results in hearing loss by 2 years old. The specific mutation modeled the genetic mutation in humans that usually causes gradual deafness starting between 10 and 15 years old.
To treat both of these cases in an effort to restore hearing, the scientists injected a virus with a "genetic sequence that turns the gene on only in certain sensory cells" into the ears of the mice. In both cases, the mice regained their ability to hear.
The researchers were able to see that the mice could hear again by exposing them to an auditory startle test.
"Mice with TMC1 mutations will just sit there, but with gene therapy, they jump as high as a normal mouse," Holt said in a statement.
He added that while this gene therapy isn't ready for clinical trials in people, "in the not-too-distant future, we think it could be developed for therapeutic use in humans." As for a timeline, he said he hopes clinical trials could start within five to 10 years.
"Current therapies for profound hearing loss, like that caused by the recessive form of TMC1, include hearing aids, which often don't work very well, and cochlear implants," Margaret Kenna, a specialist in genetic hearing loss at Boston Children's who was not involved with the study but is familiar with the work, said in a statement. "Cochlear implants are great, but your own hearing is better in terms of range of frequencies, nuance for hearing voices, music and background noise, and figuring out which direction a sound is coming from. Anything that could stabilize or improve native hearing at an early age is really exciting and would give a huge boost to a child's ability to learn and use spoken language."
—
Front page image via Shutterstock.