A Utah college professor says the school where she works should change its name because some associate it with hate crimes.
Dixie State University nixed its former rebel soldier mascot along with displays of the confederate flag after obtaining university status from the state. But the name "Dixie" stuck, and now psychology professor Dannelle Larsen-Rife thinks that should change too, KSTU-TV reported.
The name Dixie comes from the French word for ten and refers to the number of former confederate states in the South.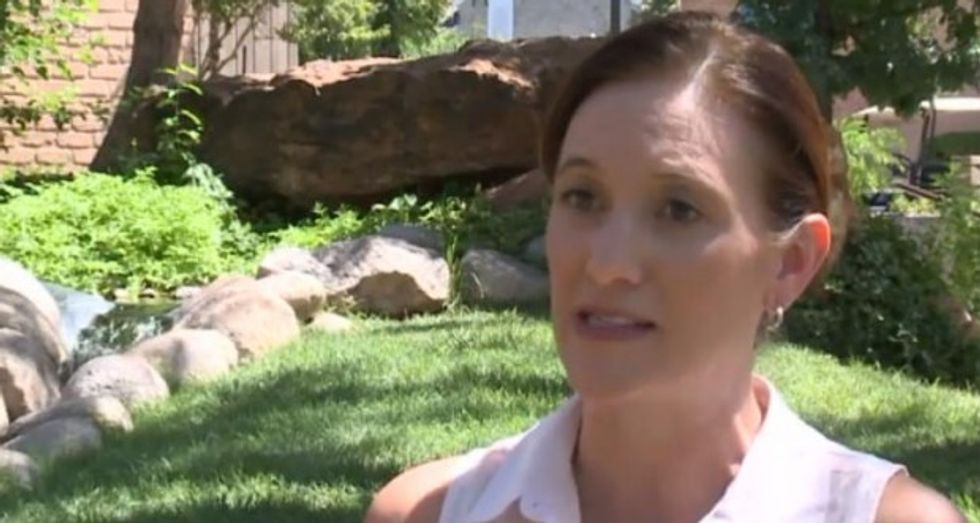 Image source: KSTU-TV
"Outside of Southern Utah, Dixie has an entirely different meaning," Larsen-Rife said. "It's associated with the confederacy, and now it's associated with hate crimes."
Larsen-Rife was referring to the shooting deaths of nine black church parishioners in Charleston, South Carolina, last month. State lawmakers have since passed a bill that would require the flag to be removed from statehouse grounds. Gov. Nikki Haley is expected to sign the bill into law Thursday and a ceremony to remove the symbol will be held Friday.
Similar confederate references across the country have also become topics of heated debate between those who say it's a symbol of racism and others who believe it represents the history of the South and how far they've come.
"There are large numbers of people who identify with Dixie meaning southern, and that's their heritage. And I understand that and I feel compassionate to them," Larsen-Rife said. "And I say changing the name of the public institution doesn't mean taking Dixie away."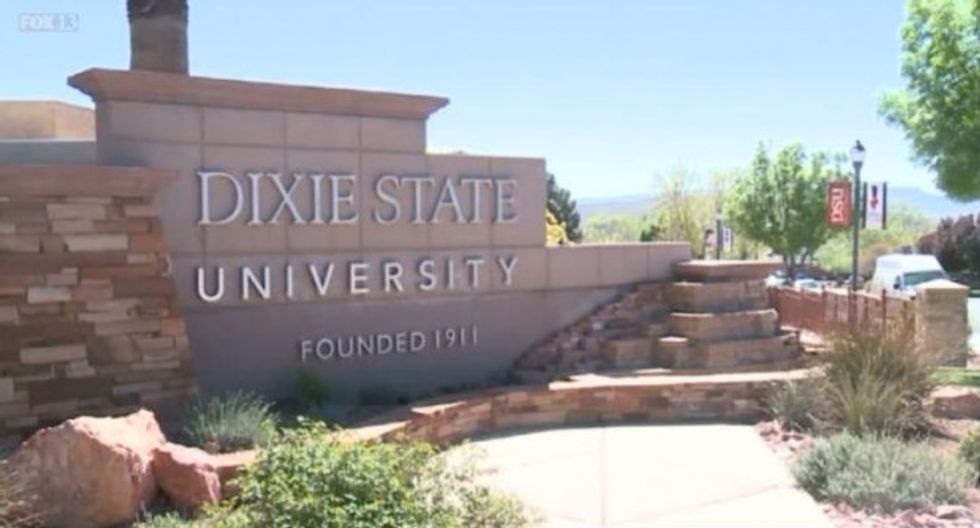 Image source: KSTU-TV
She further added that changing the name might also be in the interest of the university's financial and academic interests, recalling one conversation she had with another professor.
"He presented at a conference, he was introduced and when they said Dixie State University, people laughed," Larsen-Rife said.
"How can it really raise the stature of this institution?" she then asked.
As for how students feel, most of them KSTU-TV spoke with oppose changing the name.
"We are our own place here at Dixie," Andrew Pickney said. "Our name has been established through hundreds of years of our own personal history here. It's got nothing to do with where it came from, but who we are today."
Kevin Dansie added, "I think it's just a part of history and people need to look forward as opposed to looking back."
University officials declined to comment, but a representative later said the school isn't considering a name change "at this time."
Larsen-Rife could not be reached immediately.
(H/T: KSTU-TV)
–
Follow Jon Street (@JonStreet) on Twitter