During an "ask the staff anything" episode of The Glenn Beck Program Thursday, one audience member had a question about whether Jeff Fisher, better known as "Jeffy," was alright.
Jeffy had guest hosted Pat & Stu with Pat Gray the day before, and was sweating so profusely Pat stopped the show to ask whether he was alright.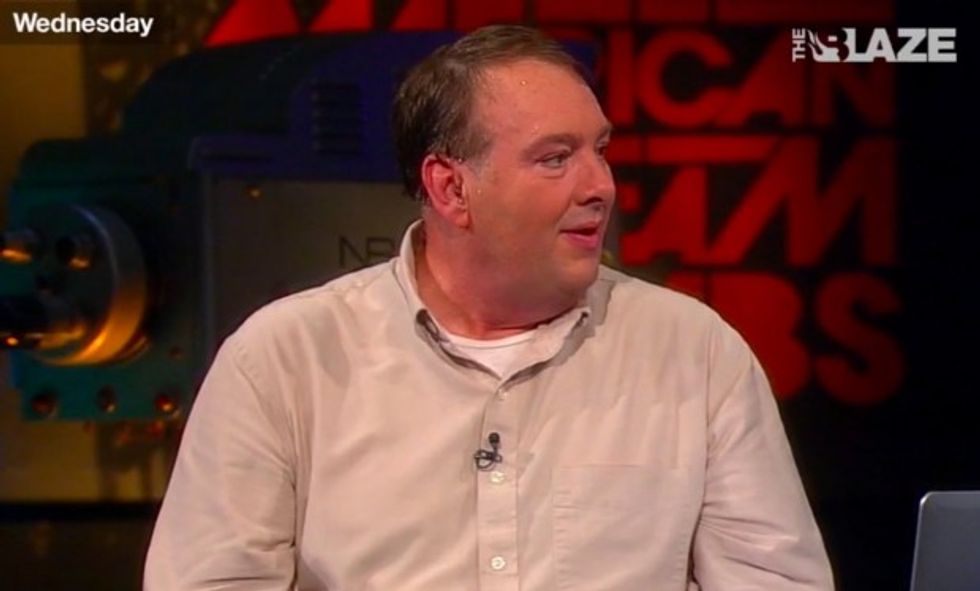 Jeff Fisher guest hosts 'Pat & Stu' on July 8, 2015. (Photo: TheBlaze TV)
"I can't stop sweating. I think I'm getting sick," Jeffy admitted. "I'm serious. I don't feel good all of the sudden."
Later that day, Glenn's executive producer Tiffany Siegel said they started hearing "screams" that Jeffy needed ginger ale.
"We're still waiting for the 24-hour Ebola diagnosis to come through," Jeffy joked.
[mlbvideo content_id=245074883]
The full episode of The Glenn Beck Program, along with many other live-streaming shows and thousands of hours of on-demand content, is available on just about any digital device. Click here to watch every Glenn Beck episode from the past 30 days for just $1!