An Oregon woman who allegedly racked up hundreds of dollars in charges on a stolen credit card was going to pick up her latest purchase when she was confronted face to face by the victim.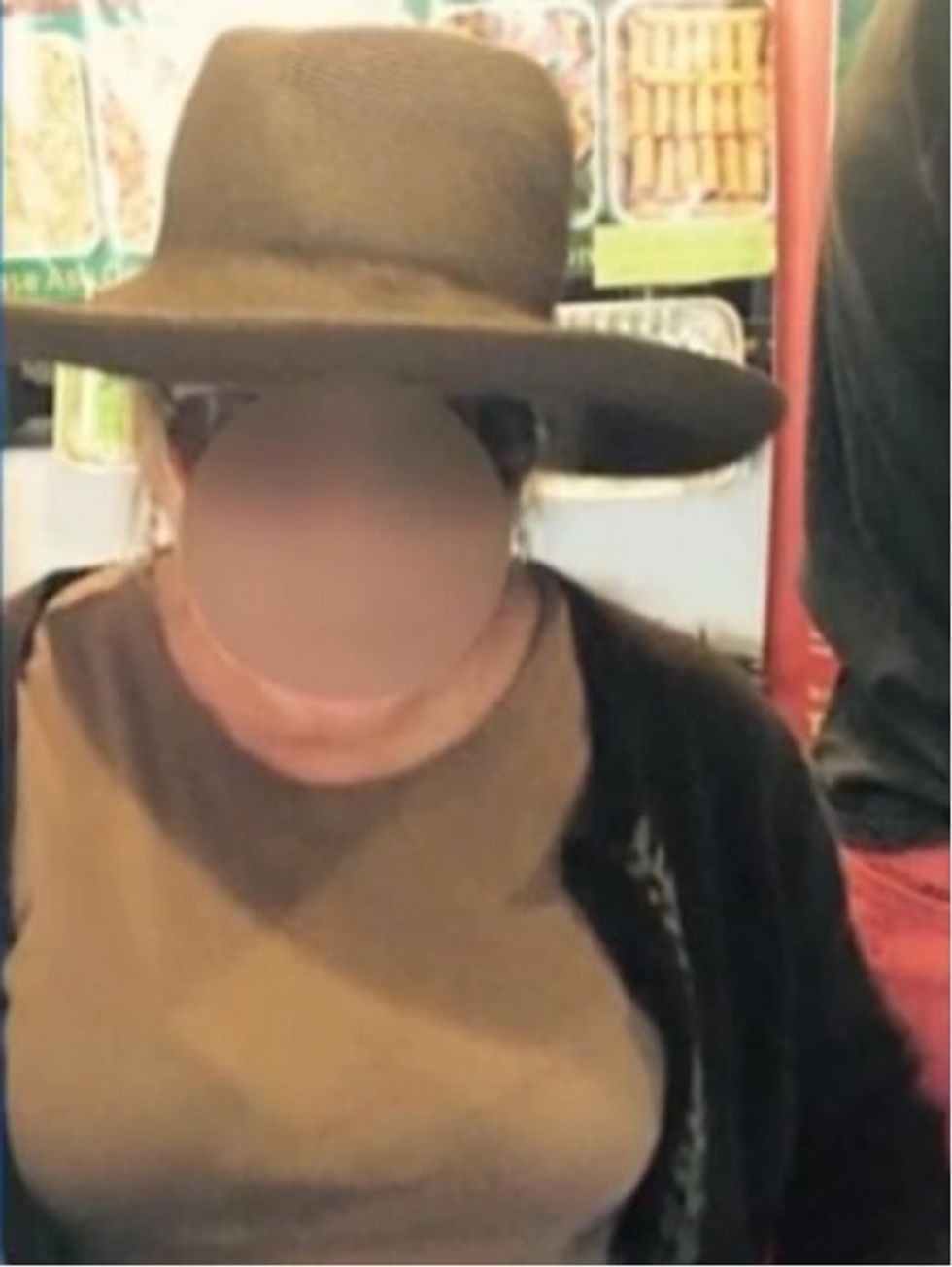 Image source: KATU-TV
Courtney Porter said she got an alert from the credit card company Saturday saying that her husband's card had been used to pay for things she never bought. As it turned out, the couple's card had been stolen from their unlocked vehicle that morning while they were at their country club playing tennis, KATU-TV reported.
The most recent charge on the account was for Hong Kong House, so Porter and her husband, David, took matters into their own hands and went to the Chinese restaurant to confront the alleged thief face to face.
They alerted the restaurant employees when they got there that the charge was fraudulent so the $128 order was never even made. And when the woman suspected of stealing the card came to pick up the food, Courtney Porter was ready.
"I get out my camera and say, 'smile for your mug shot, smile,' and she was vicious," Porter said. "I mean she was mad."
The woman, who was wearing a hat and sunglasses, began screaming at the couple that she was going to sue them, right as they tried to block her from leaving. The suspected thief eventually got out through another door.
The couple took to social media to share the images of the woman they suspect stole the card, and police are currently using the images to put together a case. The woman's face was not shown because she has not yet been charged.
(H/T: KATU-TV)
–
Follow Jon Street (@JonStreet) on Twitter