TheBlaze TV's Stu Burguiere said Wednesday that Democratic presidential candidate Hillary Clinton is inadvertently "making the conservative case to millennials" by targeting companies like Uber.
"There's nothing like government taking solid innovation that makes everyone's lives better and screwing it up," Burguiere said while guest hosting The Glenn Beck Program. "I never doubted that Hillary was going to campaign against the free market. ... I just never thought she would say it in such a thinly-veiled way!"
Speaking in New York City, Clinton decried the "gig economy" and vowed to "crack down on bosses who exploit employees by misclassifying them as contractors." She said "hard questions" need to be asked about those who are "making extra money renting out a small room, designing websites, selling products they design themselves at home, or even driving their own car."
Burguiere weighed in: "If the Hillary campaign is going to plant their flag in this giant quest to crush companies like Uber, pass me the popcorn. This is going to be fun. This is the battle I want to see happen. You think the millennials are going to be on board with this? They get Uber more than any generation!"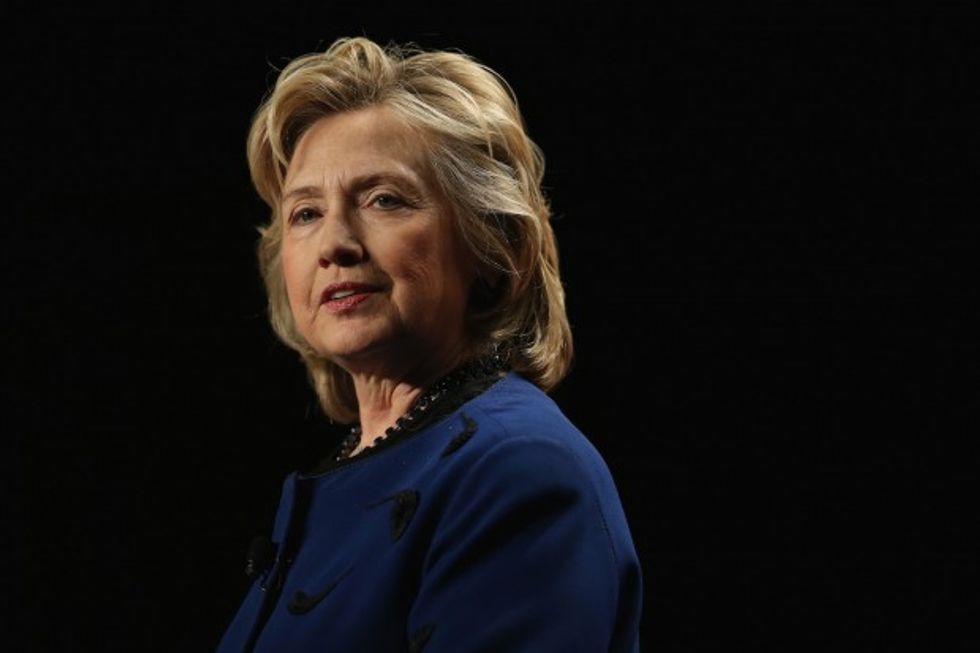 Joe Raedle/Getty Images
Burguiere said Clinton is 67 years old and is shuttled from private car to private jet, and "just doesn't understand how awesome Uber is to the regular person."
"An 18 to 35 year old doesn't care about unions, job protection and pensions," Burguiere asserted. "They care about their freedom to call a stranger at 3 a.m. to pick them up from the bar and get them home before they black out. ... While many of them think they're progressive, they actually love using the things that the free market provides."
Uber is the free market in action, Burguiere said, and Clinton "wants to stifle that with draconian, progressive regulations."
"Go ahead, Hill. Mess with Uber. See how that works out for you," he concluded. "This is a gross misstep by Hillary, but it's only one example of a powerful talking point that conservatives have simply failed to capitalize on. Conservative principles work. The free market works. Progressivism is the thing that screws all that good stuff up."
"Just ask Detroit how the opposite has gone with progressive policies," he added. "How's that working out for them?"
[mlbvideo content_id=260399283]
The full episode of The Glenn Beck Program, along with many other live-streaming shows and thousands of hours of on-demand content, is available on just about any digital device. Click here to watch every Glenn Beck episode from the past 30 days for just $1!