Winter has finally ended in the northeast. At least, the physical evidence of 2015's "Snowpocalypse" has disappeared.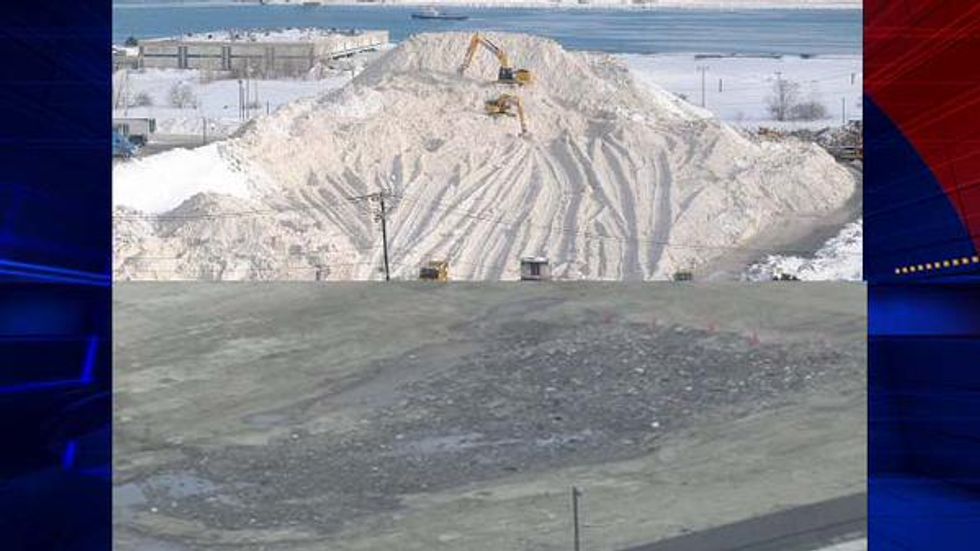 Image source: Fox 29 / Twitter
Tuesday morning, Boston Mayor Marty Walsh made the official announcement via Twitter -- the last remnants of the winter's record-setting snowfall are finally gone.
I'm pleased to announce the #BOSMeltNow challenge has come to a close, as the pile officially melted today, July 14. (1/3)

— Mayor Marty Walsh (@marty_walsh) July 14, 2015
Earlier this year, the city announced a contest to guess the date when the pile of snow would finally disappear. The names of those who correctly guessed July 14 will be announced this morning. The lucky winners receive a "meet and greet" with Mayor Walsh.
At one point, Boston's snow farm, the gigantic pile of snow removed from the city streets, reached an estimated seventy-five feet tall. Today, all that remains is a pile of trash that was scooped up with the snow and deposited along with the white stuff.
Snow is finally gone here in MA!! #BOSMeltNow #Boston It only took 5 months... pic.twitter.com/thinRXO1dM

— EastCoastBuzz (@EastCoastSmiler) July 14, 2015
Watch the time-lapse video showing the pile go from 75 feet to a puddle:
--
Follow Mike Opelka (@Stuntbrain) on Twitter.