While the Huffington Post has relegated Donald Trump's presidential campaign to the entertainment pages, MSNBC is still covering Trump. And that was on full display Friday morning.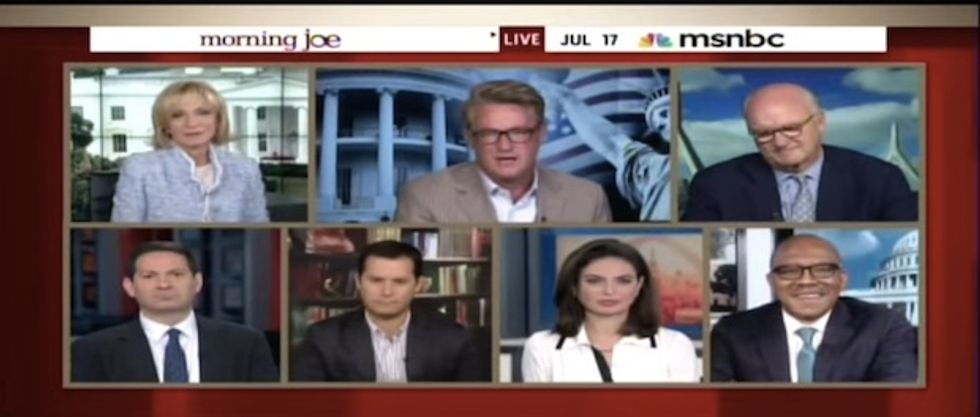 Image source: YouTube
The second hour of MSNBC's "Morning Joe" started with a lengthy interview with Trump. In the course of the 14-minute question-and-answer session with Trump we learned the following:
Trump wants "gun free" zones eliminated.

The self-proclaimed multi-billionaire is also pro-life.

On the topic of gay marriage, he said, "I would have preferred the courts let the states make the decision."

Concerning Obamacare, Trump openly differs from his party's position on healthcare as a right. Speaking on universal healthcare, Trump said, "You cannot let twenty-five percent of the people in the country -- because they have no money -- go without something."

The reason why he went after Senator John McCain (R-AZ) on Twitter: "John McCain was very disloyal to me," he told Andrea Mitchell.
Watch the interview from this morning:
__
Follow Mike Opelka (@Stuntbrain) on Twitter.