New video shows law enforcement officers reacting to the shooting massacres at a military recruitment center and another military site in Chattanooga Thursday that left four Marines dead.
The video was reportedly taken by Jonathen Whitaker just moments after Muhammad Youssef Abdulazeez allegedly opened fire. In the footage uploaded by WKRN-TV, you can hear sirens before several "pop, pop, pop" noises, which sound like gun shots. Moments later, a number of officers appear to react as more sirens sound off and the scene becomes increasingly tense.
Authorities said the gunman first opened fire at a military recruitment center, firing multiple shots through the front door, and then drove several miles to a military training facility where he fired more shots.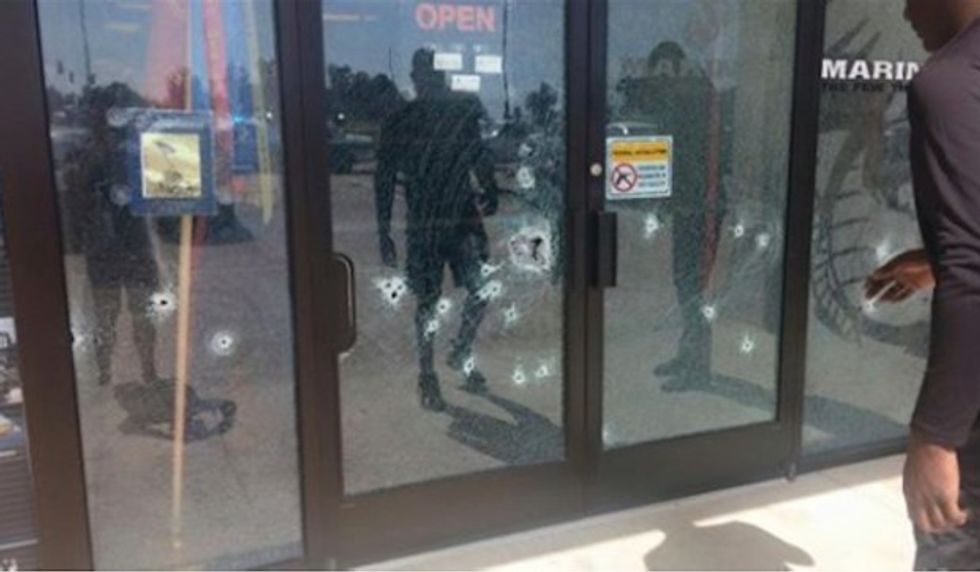 Source: April Grimmett/Facebook
Abdulazeez, who was also killed, was born in Kuwait and it is suspected that he may have been radicalized by the Islamic State terror group.
The FBI is currently conducting an investigation into the killings.
(H/T: WKRN-TV)