A British man is in hot water with his wife after she found him doing something he wasn't supposed to in a Google Street View image.
Donny Ryding from Liverpool, England, had apparently denied accusations made by his wife that he was still smoking.
"He'd been told to give up smoking and to stop eating unhealthy foods after he had a heart attack," Ryding's wife, Julie, told the Liverpool Echo. "I cleaned his car out for him and I found loads of Hobnob biscuits in there. I confronted him and he denied it and he wouldn't admit to it.
"He stormed out of the house and then later that day we'd heard that the Street View camera was driving around," she said.
Julie Ryding took to the Internet and sure enough, she claims to have found the image of her husband outside smoking a cigarette.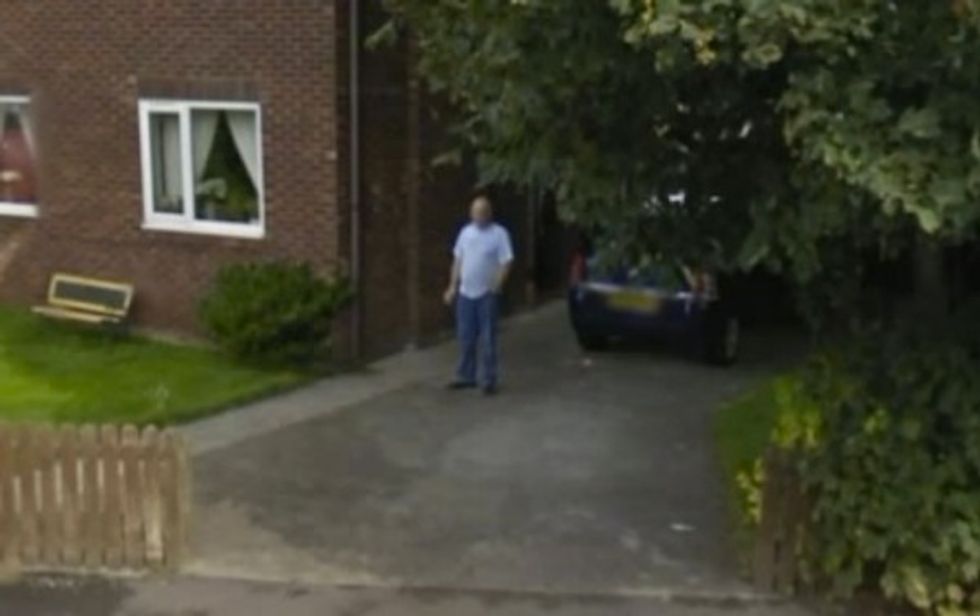 Image source: Google Street View via WGN-TV
"When I checked it online I couldn't believe it — there was no denying it now we'd seen it," Julie Ryding told the newspaper.
To be fair, it is difficult to see if he is in fact holding a cigarette.
"You can't even lie to your wife anymore," an anchor for Chicago's WGN-TV joked in a report about the image:
The Liverpool Echo reported that the street view image online has been replaced with one that no longer features the husband, but noted that the old one is still available in past photos on the site. We, however, could not find the original image without more information on exactly where he lives in the city.
(H/T: Business Insider)