The evidence of blown tires litters many a highway roadside, but witnessing the shredding or explosion of such a tire can be a frightening experience, especially when it has the potential to send the vehicle out of control.
Take a recent video out of Russia.
A semitruck carrying a reported 20 tons of vegetables from China to the Siberian city of Irkutsk, blew a tire while crossing a bridge. Though it just missed a smaller truck as it lost control and flipped onto its side, it went straight for a car that filmed the incident on its dashcam.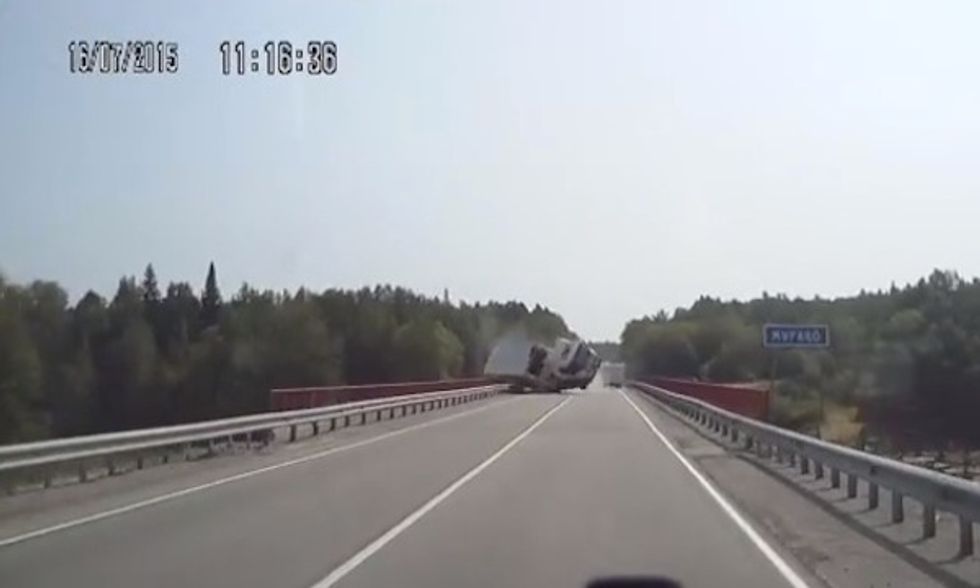 Image source: YouTube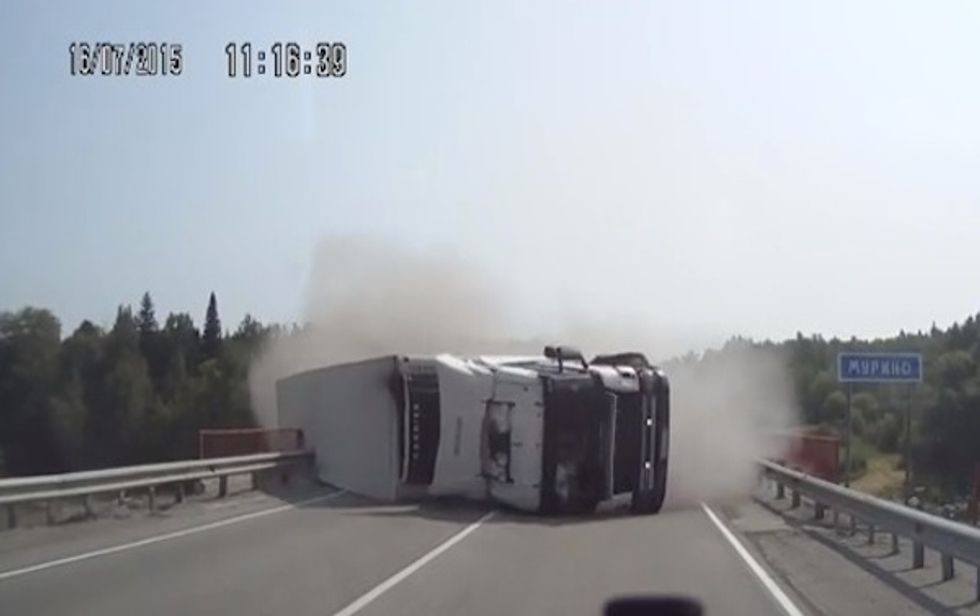 Image source: YouTube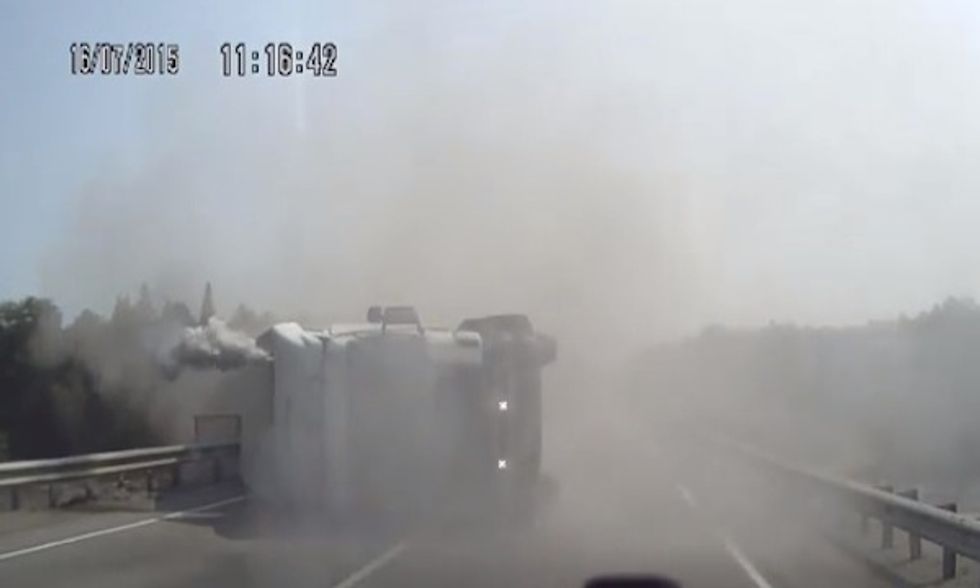 Image source: YouTube
The woman in the car yelled in fear as the truck skidded toward her, but thankfully it came to a stop just in time, sending only a cloud of dust and smoke to hit her car.
Watch the footage shared on YouTube:
According to Irkutsk Media (translated via Google Translate), no one was hurt in the incident, which occurred on July 16.