A former newspaper editor who was terminated last year after he published a critical blog post about homosexuality and the Bible has come to a favorable settlement with his former employer, according to attorneys with the Liberty Institute, a conservative legal firm.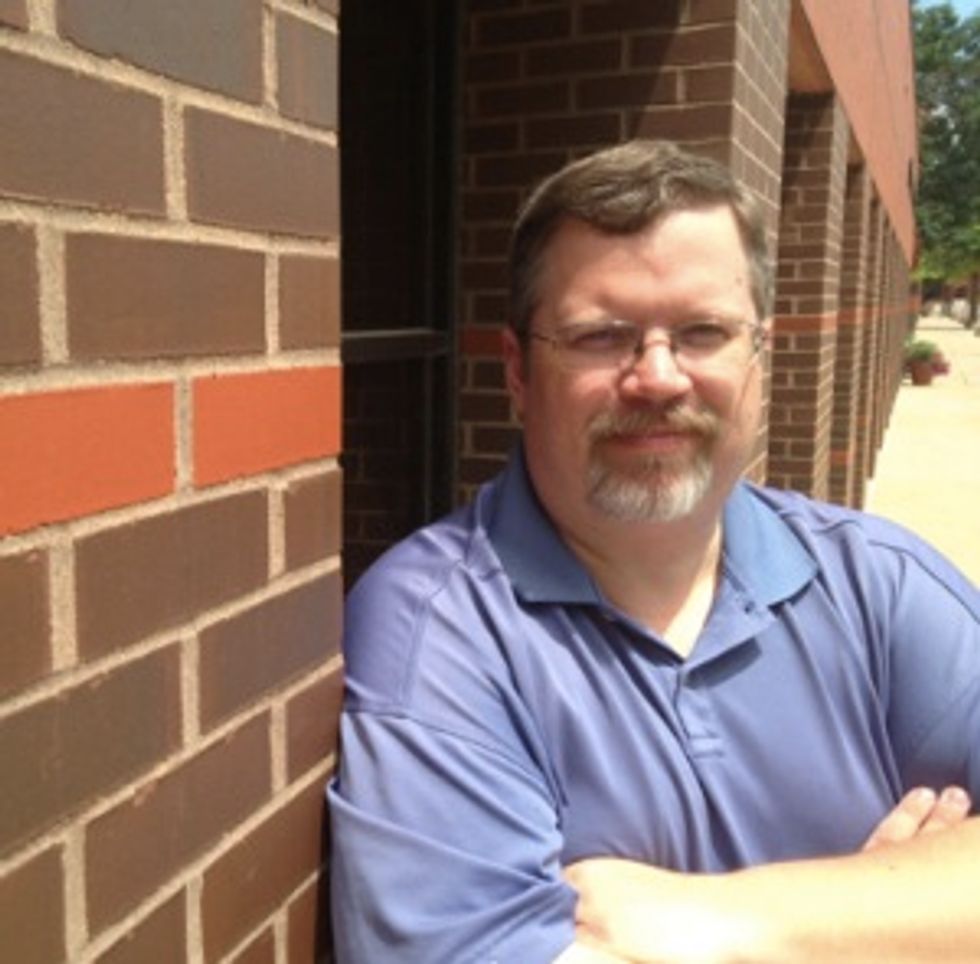 Journalist Bob Eschliman was fired from his position over a controversial blog post he wrote (Liberty Institute)
Bob Eschliman, 42, the former editor-in-chief of the Newton Daily News in Newton, Iowa, has come to an undisclosed agreement with Shaw Media, the newspaper's owner, after he filed a discrimination complaint with the United States Equal Employment Opportunity Commission last year, alleging that he was illegally fired for sharing his religious beliefs.
"My family and I are pleased that we have been able to resolve this matter with Shaw Media in a way that is beneficial to all parties involved," Eschliman said in a statement released after both parties forged the confidential settlement. "We are thankful for the very positive resolution to this situation."
As previously reported, problems began for Eschliman when he published a blog post, lambasting the "Queen James Bible," a version of the Bible that is favorable toward homosexuality, and cited his support for traditional marriage.
The Liberty Institute's Jeremy Dys told TheBlaze last year that the firing came after someone in the community complained about the editor's controversial posting.
"[Eschliman] was just writing this as his own personal impressions," Dys said, explaining his client's motivations. "And he saw this story about the 'Queen James Bible' and it really got under his skin about how they're twisting scripture — and he felt compelled to defend his vision of scripture."
Dys said that Eschliman didn't have any second guesses about publishing the post, as his employers reportedly knew that he had a personal blog outside of work; the ramifications, though, were profound.
"They decided to completely squelch his speech because he expressed a religious belief," Dys charged. "Nobody should be fired for their faith or for the exercise of his faith."
Eschliman was initially suspended in May 2014 over the blog post, which he removed in an effort to appease his employer; that act did little to save his job, though.
A recap of the scrubbed post was published at the time by journalist and media blogger Jim Romenesko. According to that account, Eschliman accused "the LGBTQXYZ crowd and the Gaystapo" of attempting to amend the Bible "to make their sinful nature 'right with God.'"
"[Jesus] said there would be deceivers. He said those deceivers would cause Christians who remain true to His teachings to become reviled," Eschliman reportedly wrote. "He said false prophets would follow to deceive even more, and that lawlessness will abound."
He continued, "If you ask me, it sounds like the Gaystapo is well on its way. We must fight back against the enemy."
What followed the initial controversy was an op-ed from Shaw Media president John Rung that was published in the Newton Daily News, condemning Eschliman's comments and announcing his departure; the editor-in-chief had been at the paper for just under two years.
AFP/Getty Images
"Last week, [Eschliman] expressed an opinion in his personal blog that in no way reflects the opinion of the Newton Daily News or Shaw Media," Rung wrote, according to the Des Moines Register. "While he is entitled to his opinion, his public airing of it compromised the reputation of this newspaper and his ability to lead it.
Eschliman fought back, and now, just 12 months later Hiram Sasser, another attorney for the Liberty Institute, is commending Shaw Media for working with Eschliman to come up with a viable agreement, claiming that "Shaw Media showed true leadership" in doing so.
"Our client is very happy with the outcome and appreciates the manner in which Shaw Media resolved this dispute. Religious liberty in the workplace is an important issue in our nation today," Sasser said in a statement to TheBlaze. "Companies who find themselves in similar situations should follow Shaw Media's good example in resolving these situations in an amicable manner."
A message left by TheBlaze seeking comment from Rung has not yet been returned.