A Texas pastor is making headlines for the second time in a year after he shot a man suspected of breaking into his church.
Pastor Benny Holmes, a Vietnam veteran, was sleeping in his office at the Church of New Beginnings in Baytown, Texas, when he heard a "loud commotion" around 6 a.m Tuesday, KHOU-TV reported.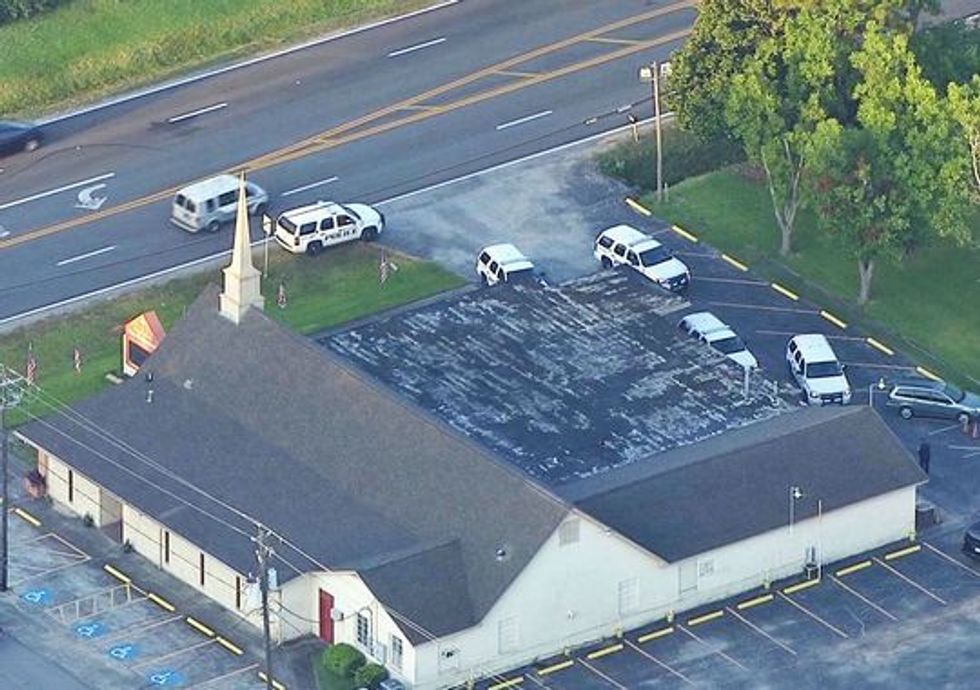 Image source: KHOU-TV
Holmes said he grabbed his 9 mm pistol to go see what it was, and saw a man trying to escape with some electrical equipment. The suspect, identified as 27-year-old Lee Marvin Blue, allegedly busted down a door to gain access to the building just moments before the encounter.
Holmes told police he pulled the trigger after Blue turned toward him aggressively. The suspect suffered a bullet wound to his shoulder and was later airlifted to a nearby hospital, where doctors said they expect he will survive.
It's the second time in a year Holmes has used his gun in a confrontation. In September 2014, after experiencing a string of package thefts, he held a woman accused of trying to steal a package from his porch at gunpoint until police arrived. Holmes had set up the phony package as bait to try to catch whoever was responsible, CBS News reported.
–
Follow Jon Street (@JonStreet) on Twitter