Trip Volpe bought a $400 helmet-mounted camera a few years ago after a car hit him while he was biking and fled the scene. Last week, it came in handy.
Volpe was riding in a bike lane in Seattle Friday when a SUV turning left in front of him cut him off, knocking him to the ground. The driver of the SUV sped away. Volpe got up and tried to run after the vehicle, the clips on his cyclist shoes clacking on the pavement, but stopped when it was clear he wasn't going to catch him.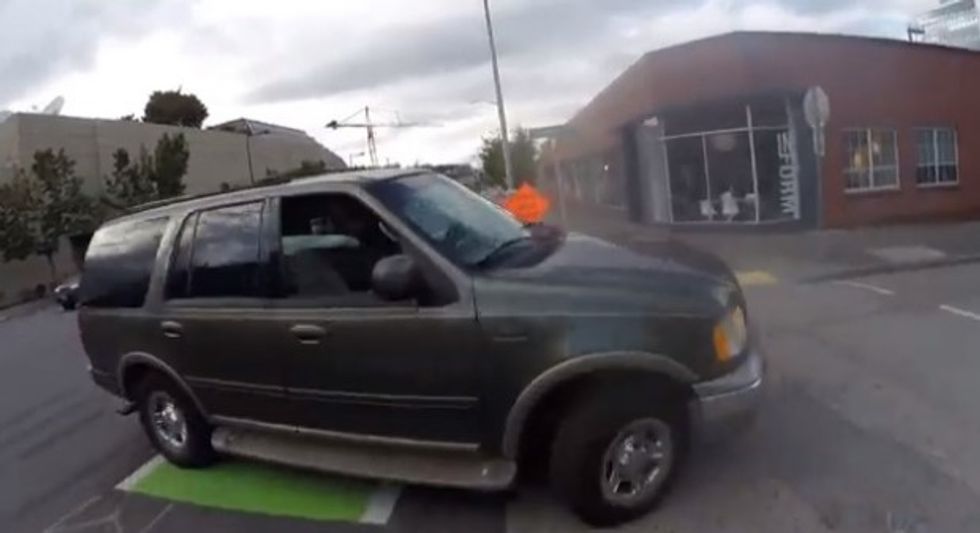 Image source: YouTube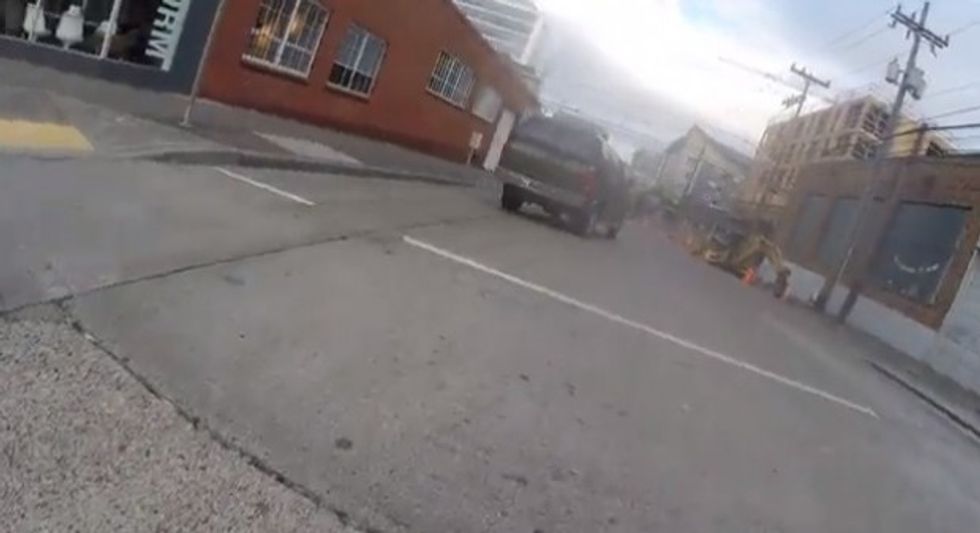 Image source: YouTube
"That f***er just did a hit-and-run," he said in the video.
Watch the 28-second clip that Volpe dubbed "Hit & run SUV moron" (Content warning: strong language):
"I was really angry at the guy because he pulled out in front of me, we collide, and he just flees the scene," Volpe told KOMO-TV. "I could've been seriously injured. Hell, he could've run me over if I had somehow slipped under his tire. That's really not cool."
After he looked at the video, Volpe, whose injuries in the accident were minor, got even angrier.
"He was staring at his phone during the turn," he told the news station.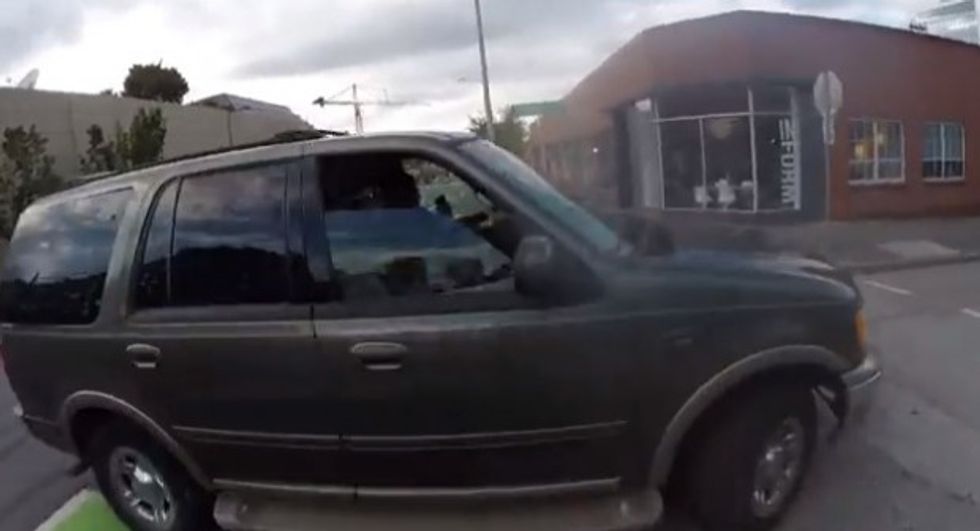 Image source: YouTube
"If you're driving, don't look at your phone," Volpe added. "Please, you'll kill somebody."
Seattle Police Department Sgt. Patrick Michaud told KOMO the 18-year-old driver did turn himself in 90 minutes after the crash, but he was not arrested at that time. Michaud noted to the news station that Volpe did have the right of way in this situation.
Watch Volpe share his thoughts on the incident in KOMO's report: