It was the bottom of the ninth inning and Cleveland Indians were down a run to the Kansas City Royals.
The Indians' Roberto Perez led off by hitting a sharp ground ball up the middle. The ball was just to the left of second base, heading into the outfield and looking like a sure hit.
Kansas City second baseman Omar Infante thought otherwise and snagged the ball. In a sweeping motion, he flipped it back toward shortstop Alcides Escobar.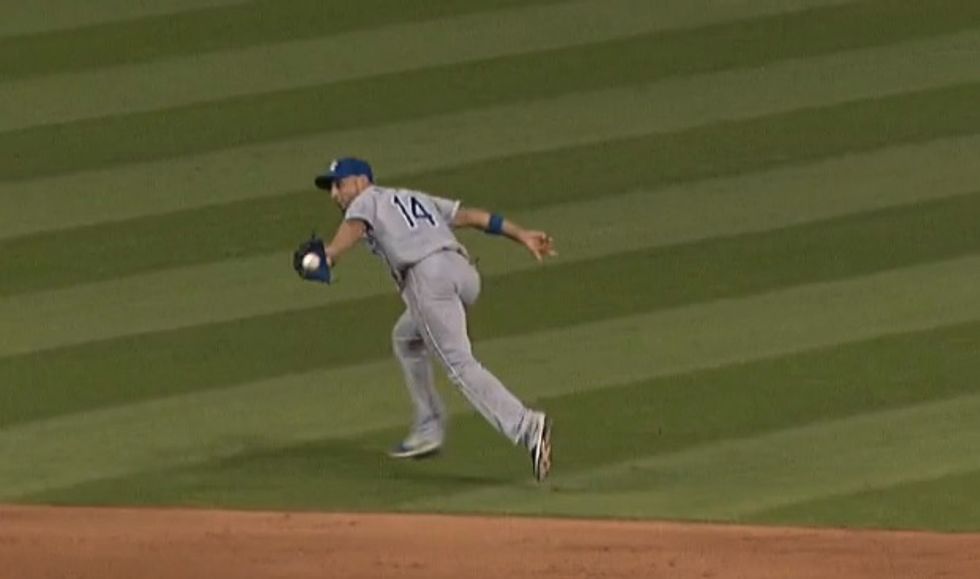 Image source: YouTube
Escobar caught the ball barehanded, pivoted and threw a perfect strike to first base, robbing Perez of a hit.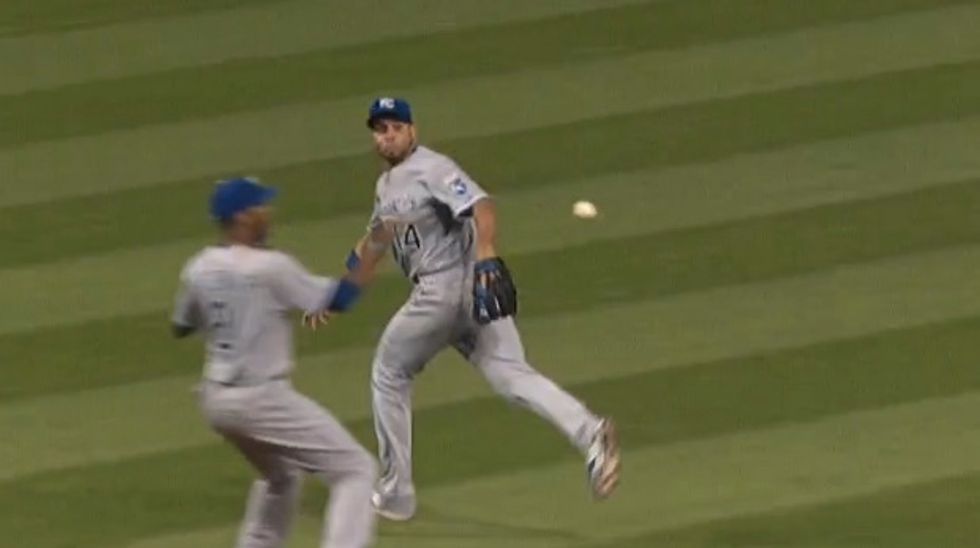 Image source: YouTube
The stunned announcer could only respond, "Unbelievable! Are you kidding me?"
Reviewing the replay in slow motion, the announcer talked of Escobar and Infante's chemistry, "When you play together for so many games, this is what happens."
Watch the play, scored 4-6-3:
—
Follow Mike Opelka (@Stuntbrain) on Twitter