Things were moving along in a fairly placid manner considering the subject matter.
Fox News Radio host Todd Starnes spoke Wednesday with Fox Business host Stuart Varney about the lack of outrage over the controversial Planned Parenthood videos when compared with the firestorm over the fatal shooting of tourist attraction Cecil the lion in Zimbabwe.
"They just don't give a damn," Starnes told Varney on camera. "At least Planned Parenthood wasn't chopping up the lion for parts like they they're doing these unborn children."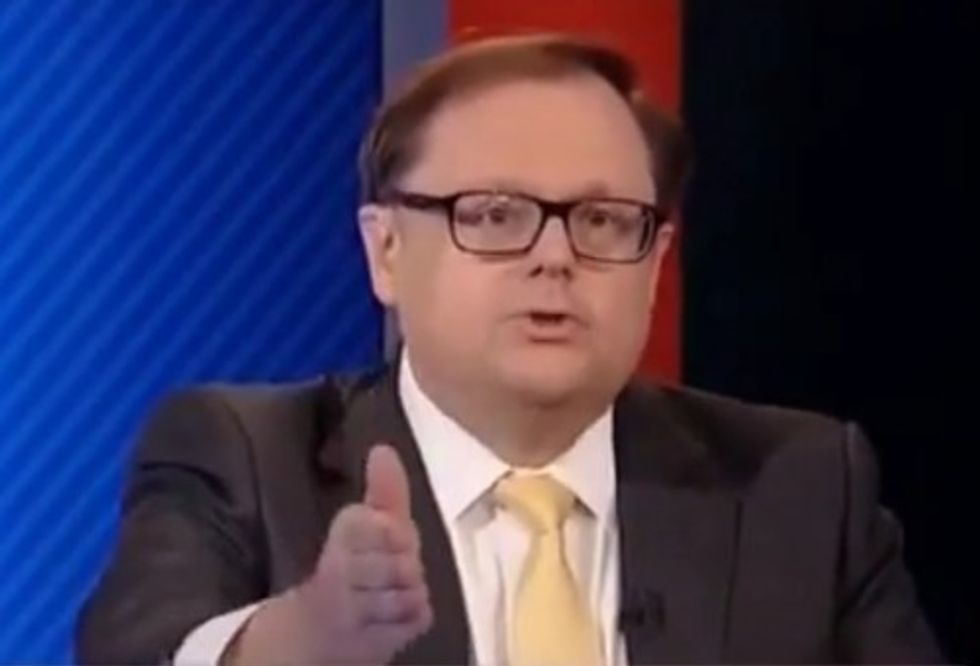 Image source: YouTube
Starnes added that "our messed up world" and the fact that America "does not have a moral compass" is to blame for the 60 million children aborted since Roe v. Wade became law: "Right is wrong, wrong is right. And the country is in grave, grave danger."
But once the chat shifted to the impact such issues might have on the 2016 election, a Fox Business anchor — waiting off camera to report on a different subject — spoke up unexpectedly and pushed back hard against Starnes.
"I can't sit here anymore and listen to this!" Cheryl Casone hollered in the middle of one of Starnes' answers, clearly taking him aback. "This is a barbaric practice whether you're pro-life or you're pro-choice."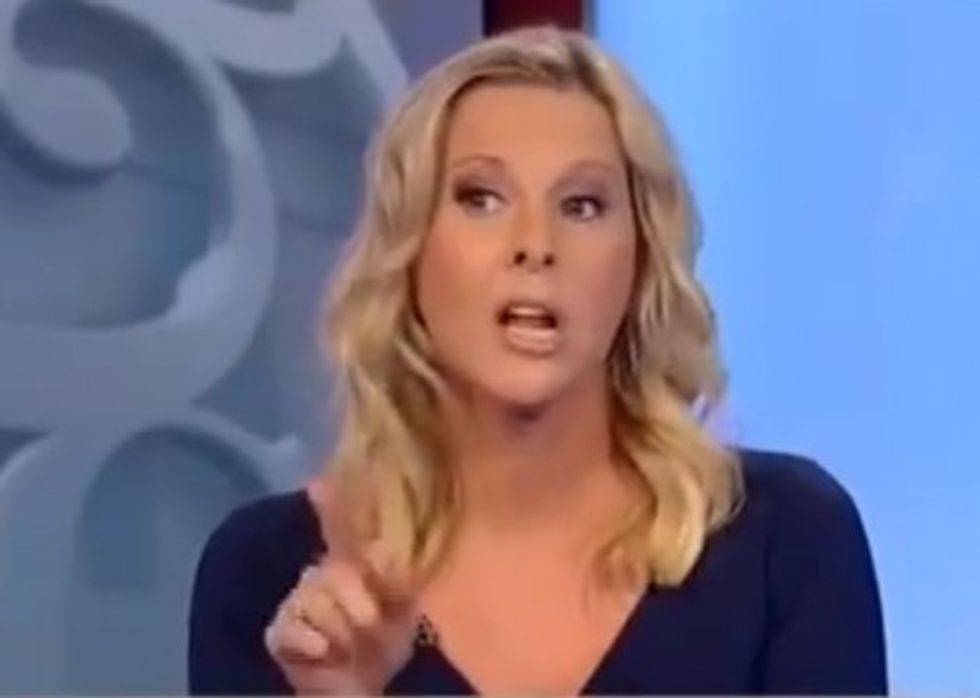 Image source: YouTube
"The choice is life or death!" Starnes replied, pointing a finger at Casone.
"You're going to make the election about abortion!" Casone shouted back to Starnes. "Something [that's been legal] since Roe v. Wade. You really want to go all the way back to that debate when there are so many other issues facing this country? That's the election you want to have in 2016?"
Starnes had a volley ready to fire back: "I do wonder if they've got the photographs of aborted little girls!" Starnes yelled, emphasizing "little girls" and looking straight at Casone. "Little girls who do not have a right to live in this country because they've been aborted and their arms and their limbs and their body parts are auctioned off to the highest bidder."
Check out the fireworks below:
(H/T: Raw Story)
—
Follow Dave Urbanski (@DaveVUrbanski) on Twitter