AUSTIN, Texas (TheBlaze/AP) -- Texas Attorney General Ken Paxton said Wednesday that his office has received video taken in a Planned Parenthood clinic he says is consistent with other stealthily recorded footage that has Republicans again taking on the biggest abortion provider in the U.S.
While testifying before a committee of Texas lawmakers, Paxton would not divulge details or discuss how his office got the footage, which has not been publicly released.
Paxton said his office is "aggressively investigating" allegations against Planned Parenthood and called the institution of abortion an "abomination."
"Their fate is in a plastic bag, in a refrigerator and an anonymous disposal in an incinerator somewhere," he said of aborted babies.
You can watch Paxton's testimony below, but be advised, the content is extremely graphic:
He also didn't specify where the video was filmed, but Planned Parenthood Gulf Coast says actors pretending to be from a health research company toured its Houston clinic in April and talked to staff members. Melaney Linton, president of that clinic, said in written testimony that one individual was shown an area where tissue is processed after an abortion. She said the video "will be difficult for many people to see."
But Linton said the clinic did not break any laws and defended skipping the hearing by the Texas Health and Human Services Committee.
"This committee has made it abundantly clear that it has no desire to hold a responsible, fair, fact-driven hearing. It is clear that this committee cares more about political gamesmanship than the truth," Linton said in a statement.
The unveiling of other covertly recorded videos released this month by an anti-abortion group, showing Planned Parenthood officials discussing procedures for obtaining tissue from aborted fetuses for research, has put the organization on the defensive. Texas is among a handful of Republican-controlled states that have launched investigations, while GOP leaders in the U.S. Senate say they will vote to bar federal aid to Planned Parenthood.
According to Linton, Planned Parenthood expects that the new video could show actors pretending to be from a company called BioMax. She said leading questions were asked about how to select potential donors for a supposed study of sickle cell anemia, a disease "known to be racially linked, apparently seeking to create a misleading impression."
Linton also said there could be several interactions initiated by BioMax about how and whether a doctor could adjust an abortion if the patient has offered to donate tissue for medical research. She said Planned Parenthood believes the videos, when released, will be manipulated.
Legislators who have seen the video said Paxton's office made them sign non-disclosure agreements.
Republicans scolded Planned Parenthood for shunning the invitation to testify to Texas lawmakers.
"That shows their true colors," committee Chairman Charles Schwertner said.
Paxton says his office has launched both a criminal and civil investigation into Planned Parenthood but offered few details. He said one area could focus on potential deceptive trade practices.
Pressed for a timeline, Paxton only signaled that it might be too optimistic to expect the investigation to be finished within the next month.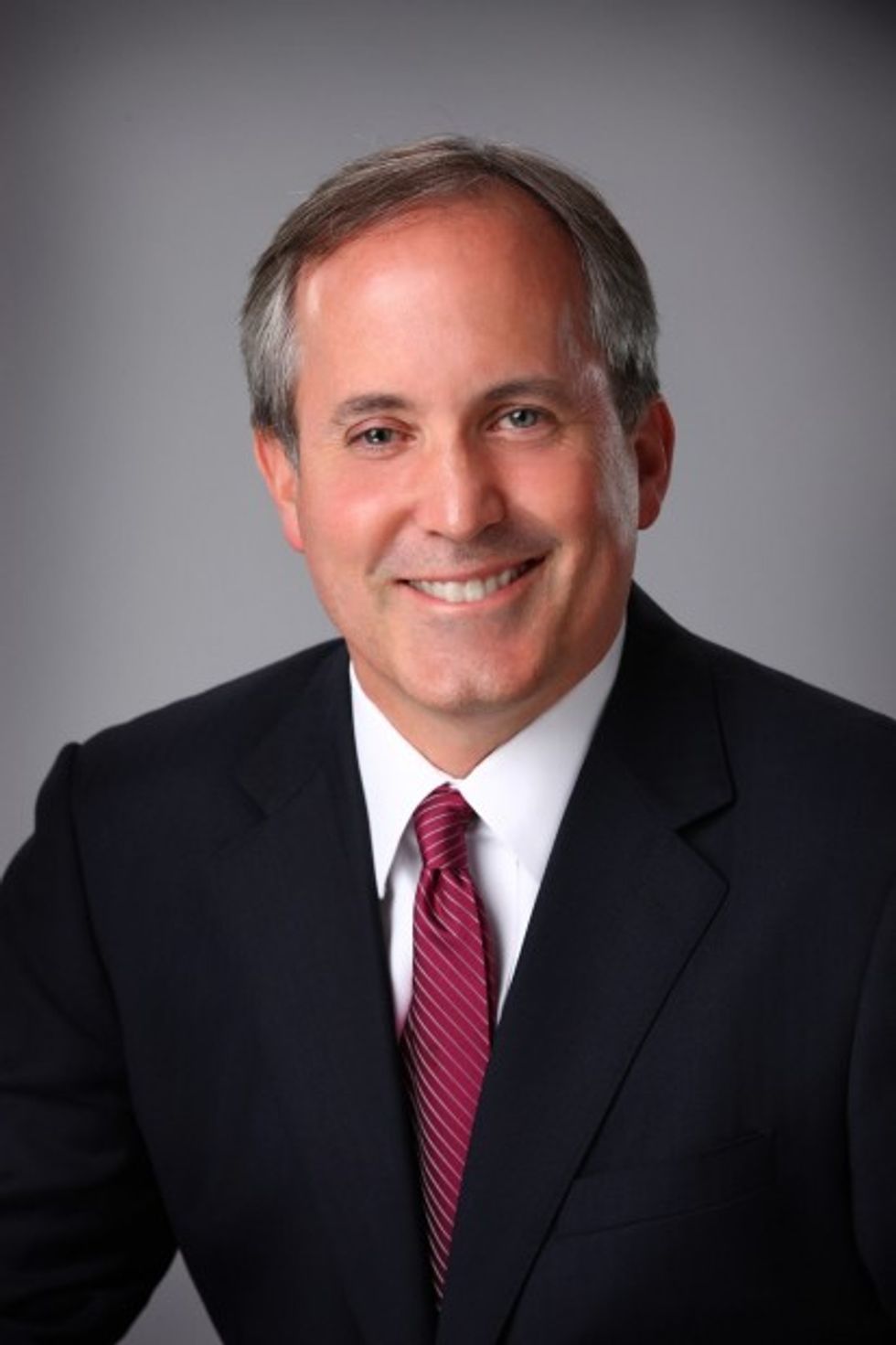 (Facebook)
But the new attorney general, like many elected Republicans in Texas, is an unabashed opponent of Planned Parenthood. On Tuesday, the attorney general's office promoted Paxton's chief of staff as a speaker at an anti-Planned Parenthood rally at the Texas Capitol.
Anti-abortion activists, under the banner of the previously obscure Center for Medical Progress, released multiple videos secretly recorded in 2014 and 2015 by people posing as buyers of fetal tissue. Planned Parenthood calls the groups extremists and says the videos were deceptively edited.
"At a minimum, the people involved project a cold, calculating, almost inhuman indifference to the lives they treat as a product they're attempting to sell," Paxton said. "At worst, they may represent a violation of state and federal laws."
Planned Parenthood has said that its Texas affiliates do not participate in fetal tissue donation. Cecile Richards, Planned Parenthood's president and daughter of former Texas Gov. Ann Richards, has apologized for the "tone and statements" in the video but her organization has said it has done nothing illegal or improper.
Texas health officials, who were also called to testify at the hearing, said state investigators over the past several years have received complaints about improper disposal of fetal issue at abortion clinics but never substantiated any of the allegations.
---