For one Chicago-area woman, a recent day trip to the beach resulted in a heated confrontation involving one woman using the n-word – and part of the confrontation was caught on cellphone video.
Raquel Bolten was visiting Chicago's Oak Street beach Monday when she says her two small kids who were with her accidentally splashed another woman, causing her to go off on a racist rant and later defend her comments by calling it "free speech."
Bolten told WMAQ-TV that she tried to explain to the angry woman that they're just kids and that they were sorry. But the woman, wearing a white top over her bathing suit, wasn't satisfied with the apology.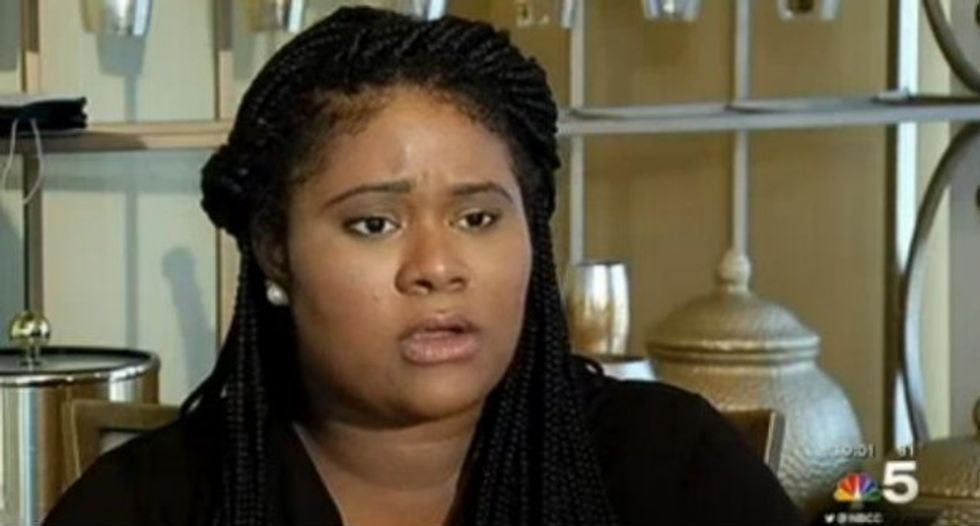 Image source: WMAQ-TV
"She got in my face and dropped the n-word a few times," Bolten said.
That's when she reached for her cellphone to capture the rest of their argument on video.
"Oh, of course you haven't graduated and you don't know the Constitution of the United States and what it says," the woman is heard telling Bolten.
"What?" Bolten responded. "That you can just walk around calling somebody a n*****?"
"It's called free speech in America – right to free speech. Look it up," the woman said as she walked away.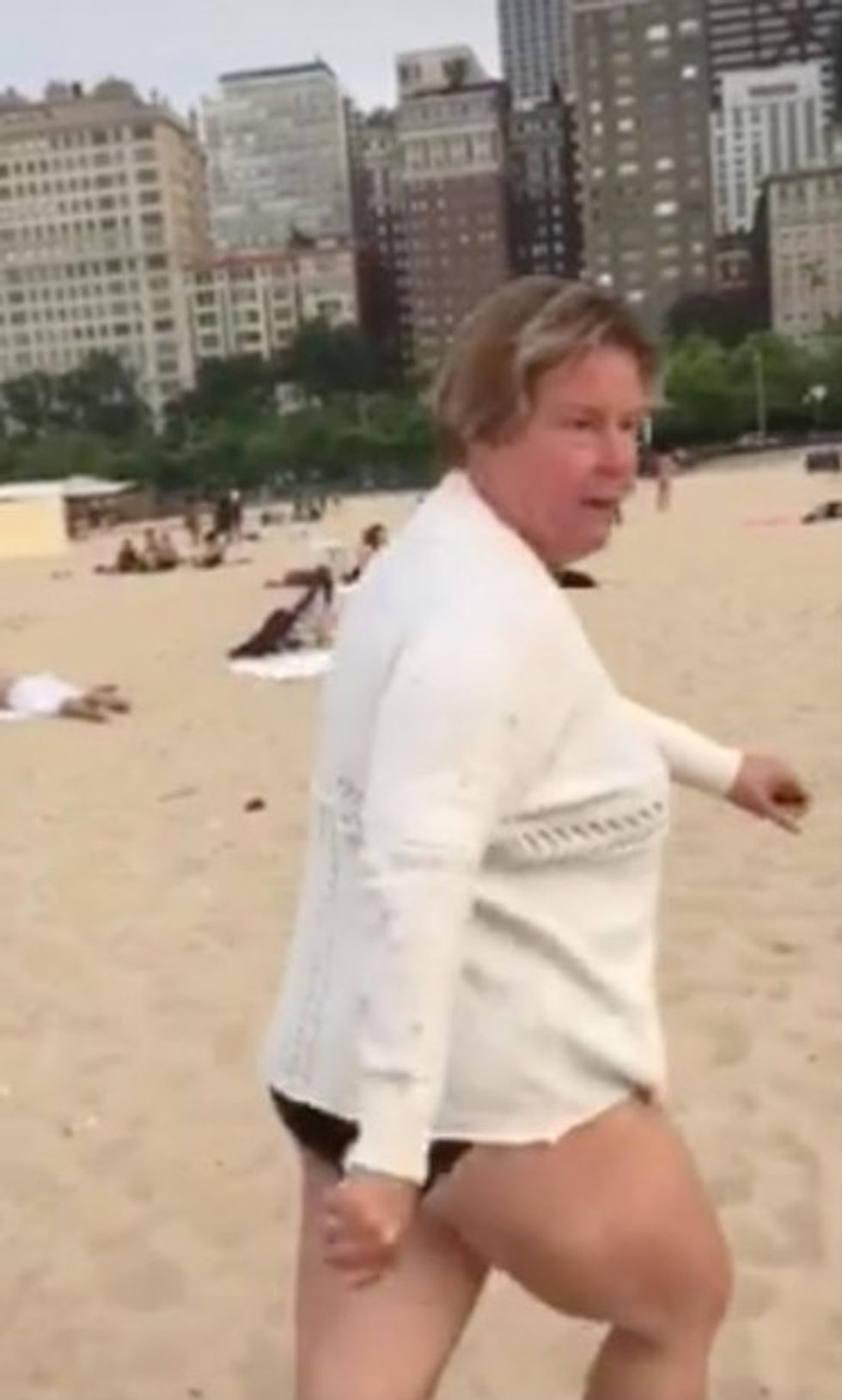 Image source: Facebook
Bolten's sister-in-law, Melissa Marshall couldn't believe what she was hearing.
"I was in shock," Marshall told WMAQ-TV. "People argue all the time, but how is that the first thing that comes to your mind?"
Marshall also said a similar incident involving the same woman unfolded in the restroom just minutes later.
Stunned by the woman's name-calling, Bolten posted the video on Facebook where it has gone viral. (Warning: Video contains use of the n-word)
Wow the hate is real ! I was just locked out my page and I just want know how was my video removed from Facebook almost reaching 100,000 views but I see the most disgusting disrespectful and inhuman videos being shared and going viral ? I'm going to repost the video please share . Race has nothing to with ignorance . While at the beach #oakstreetbeach this lady called us the N Word three times in front of my children all because they splashed water on her. I asked her to stop yelling at the kids and said I'll call the police. She walked in my face twice yes I could've reacted but I didn't. Yes I thought this lady was going to spit or put hands on me first because that's how angry she was....here's her response .

Posted by Raquel Bolton on Tuesday, July 28, 2015
"Prejudice and racism [are] still alive in 2015," Bolten said, but she added that she doesn't want this experience to influence her kids' perception of white people.
"All white people don't hate them, so I didn't want them to think that. They shouldn't have to experience that at all. I don't want them to feel less or any different than the next child."
You can see more of the heated exchange here.
–
Follow Jon Street (@JonStreet) on Twitter