A town historian in rural New York was led upon a journey after the discovery of decades-old home movies stuffed in a box and hidden away in an old attic.
Bill Poray, who lives in Fairpoint, was given the 16 mm tapes from the 1930s after someone found them — the box was labeled "Kodachrome experiment."
"I was intrigued," he told the CBS Evening News. "So I took the projector, I took the films and I started to watch."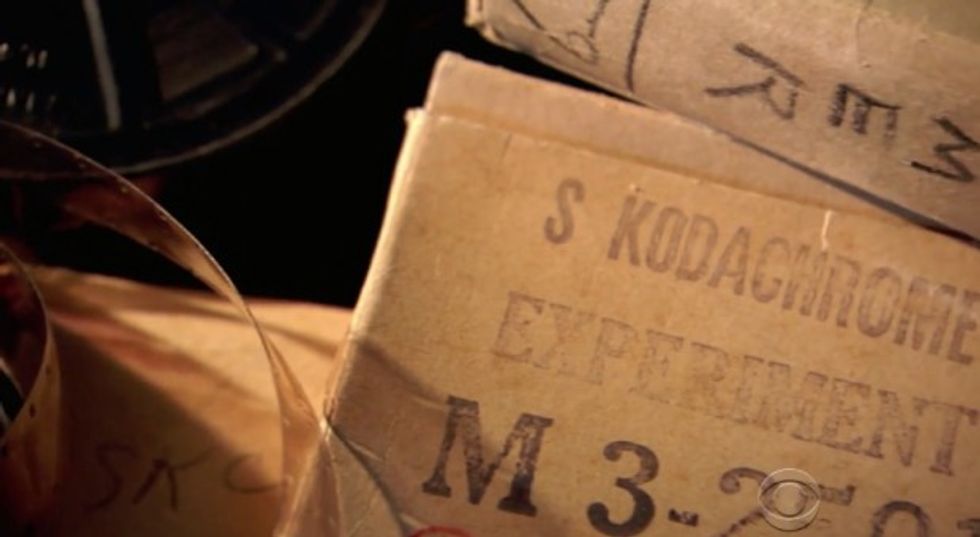 Image source: CBS Evening News
While Poray said he "loved" watching "scenes of our community," there was something terribly conspicuous in the movies. From the way it was filmed, the town historian noticed that the cameraman was clearly attracted to a woman in the movies.
"And from there I started doing some research," he told the CBS Evening News.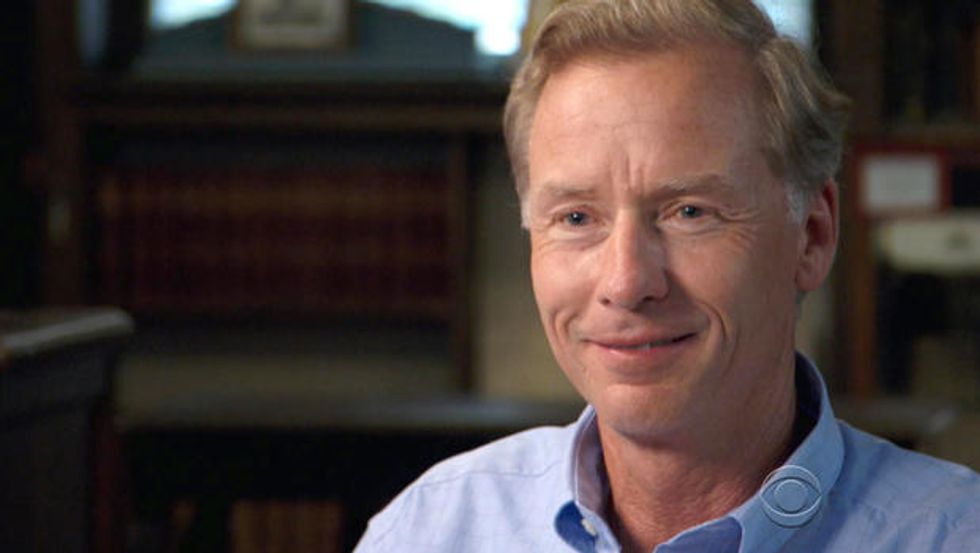 Image source: CBS Evening News
Poray learned that the cameraman was named Bob Kramer and that the woman was his high school sweetheart Leona Sharp. If alive, she would be 96 years old. Determined to find out for himself, Poray found an addressed and paid it a visit.
"A woman came to the door. She opened the door 3 inches. And I told her we had these films. And the door opened a little wider. And then she said wait and she disappeared," he said. "She came back about a minute later holding her wedding picture. And she said come in."
Sharp told Poray that she married Kramer immediately after he joined the U.S. Air Force. Right after their wedding, he learned to fly a B-17 and was deployed to the European theater to fight in World War II.
Before her husband left, Sharp said that he flew over her directly over her home.
"And then he wiggled the wings to salute us and then he was off," she said.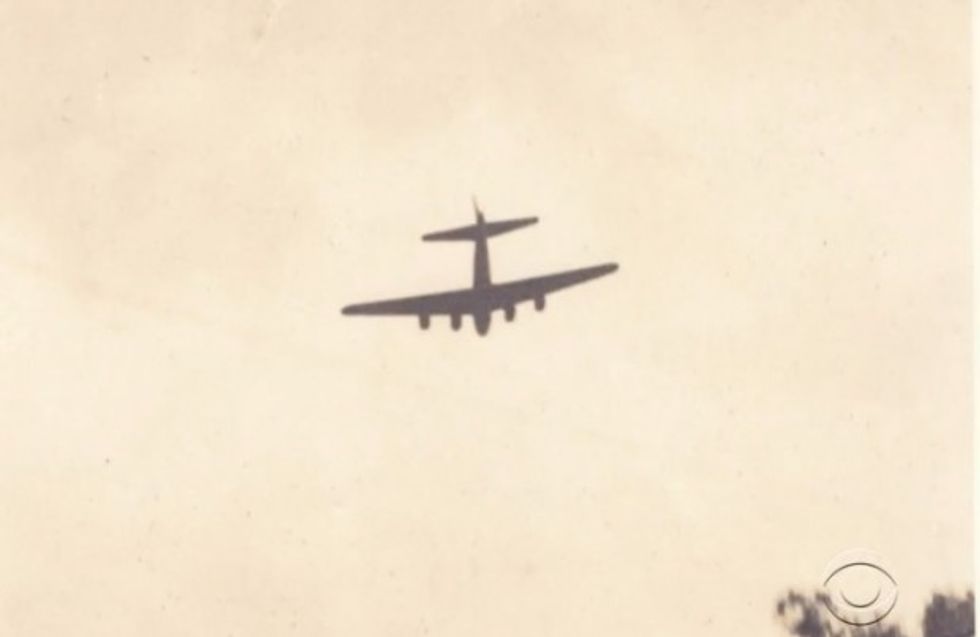 Image source: CBS Evening News
Sharp would never see her husband again — until Poray showed up at her front door 70 some years later.
"I couldn't believe it," Sharp said.
Sharp ultimately did get remarried for a bit, but the CBS Evening News reported that they "got the sense this was her true love. Not from any particular picture on the screen, just the flicker in her eye."
—
Follow the author of this story on Twitter and Facebook: