Several major retailers will pay $300,000 in fines as well as stop selling realistic-looking toy guns in New York as part of a settlement reached by the stores and the Empire State.
New York has strict regulations on toy guns, New York Magazine reported, including a ban on blue, black or silver guns, in addition to a federal mandate that requires toy guns to have an orange plastic tip to clearly identify them as toys. In New York City, toy guns must be neon in color or clear to easily identify them as toy water guns, according to the magazine.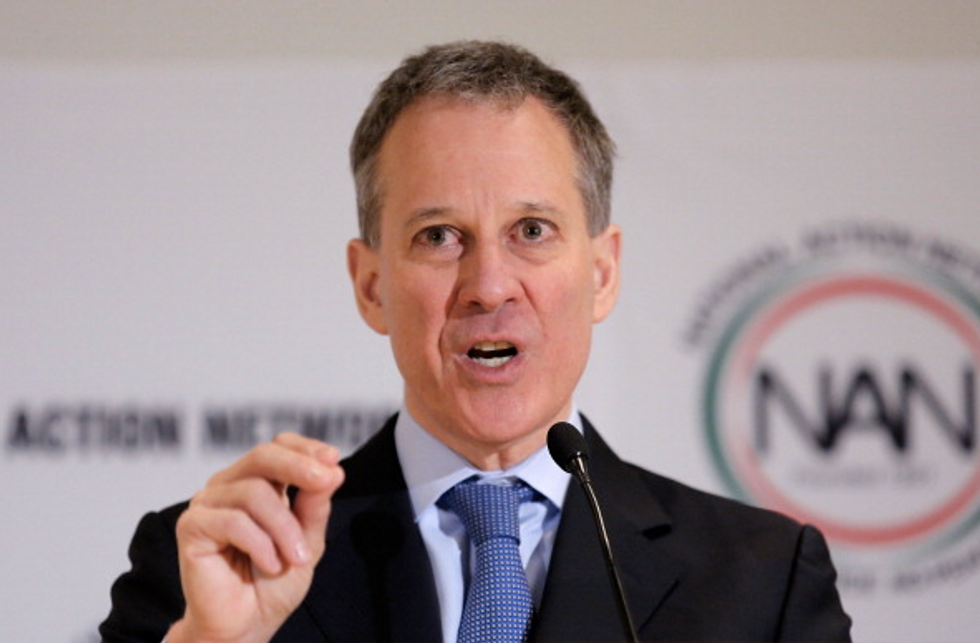 New York State Attorney General Eric T. Schneiderman speaks prior to the panel, "Gun Violence: Addressing Real Reform" during the 2013 NAN National Convention, April 3, 2013 in New York City. (Photo by J. Countess/Getty Images)
Monday's agreement between Amazon, Kmart, Sears, Walmart and other smaller retailers acknowledged that the retailers violated the Empire State's laws against selling "imitation weapons," or weapons that look realistic.
"There have been instances in states around the country in which police officers have mistaken toy guns for actual guns," New York Attorney General Eric T. Schneiderman told the New York Times. "It's an absolutely unnecessary risk, because toy guns, as New York law requires, can be easily distinguishable."
Schneiderman said the crackdown on the sale of imitation weapons is supposed to alleviate crimes such as robberies and police shootings that involve toy guns.
The Times reported that there have been at least 63 shootings in the state of New York alone because of imitation guns. Eight of those shootings have resulted in fatalities.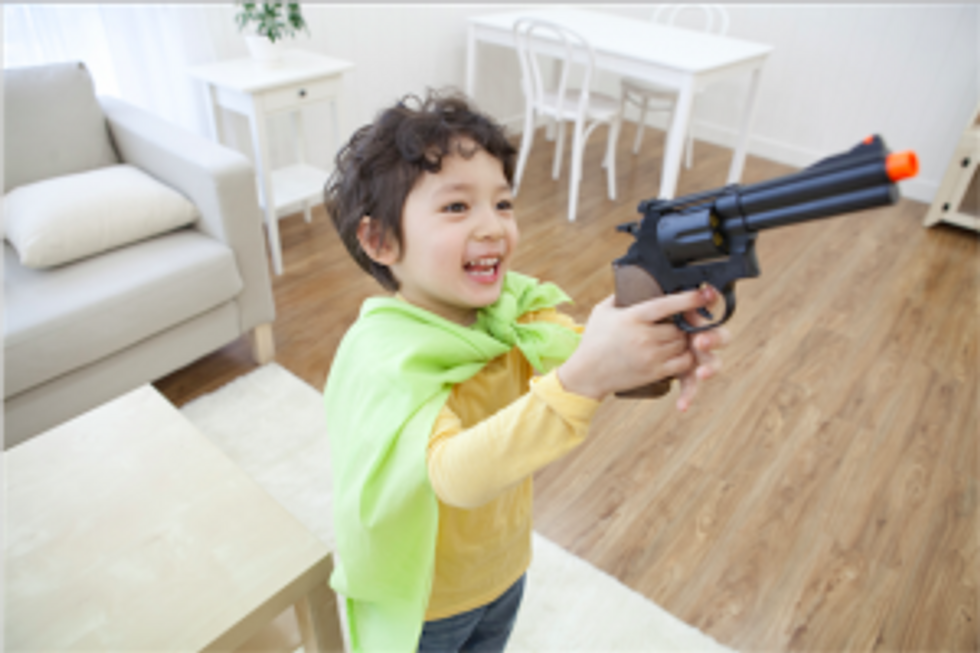 Photo credit: Shutterstock
The retailers all received cease-and-desist letters from New York's attorney general's office in December. And while Amazon sold the most of the imitation weapons through third parties on its online site, Walmart is expected to pay the bulk of the penalty ($225,000) because it violated a 2003 agreement with the state. The imitation weapons were removed from its stores in the state, but New York residents could still purchase the products online through its website.
"Once the New York attorney general expressed concern with certain items sold at Walmart.com we blocked the shipment of those items into the state," Walmart spokesman Randy Hargrove told the New York Times in a statement.
A spokesperson that represented Kmart told the New York Times that the company was "pleased" to come to the agreement.
According to the Press & Sun Bulletin, Schneiderman's office found 6,400 instances of the toy weapons being sold to New Yorkers over the span of three years.
---