Minati Roychoudhuri was pulled over on Route 15 in Connecticut a few months ago and cited for an unsafe lane change. Roychoudhuri fought this infraction, saying that she was unfairly and racially profiled by the state trooper as evidenced by him asking her if she spoke English.
Last week though, an internal investigation revealed this woman's accusations were false, leading to a warrant for her arrest under a false statement charge. Roychoudhuri turned herself in on July 28.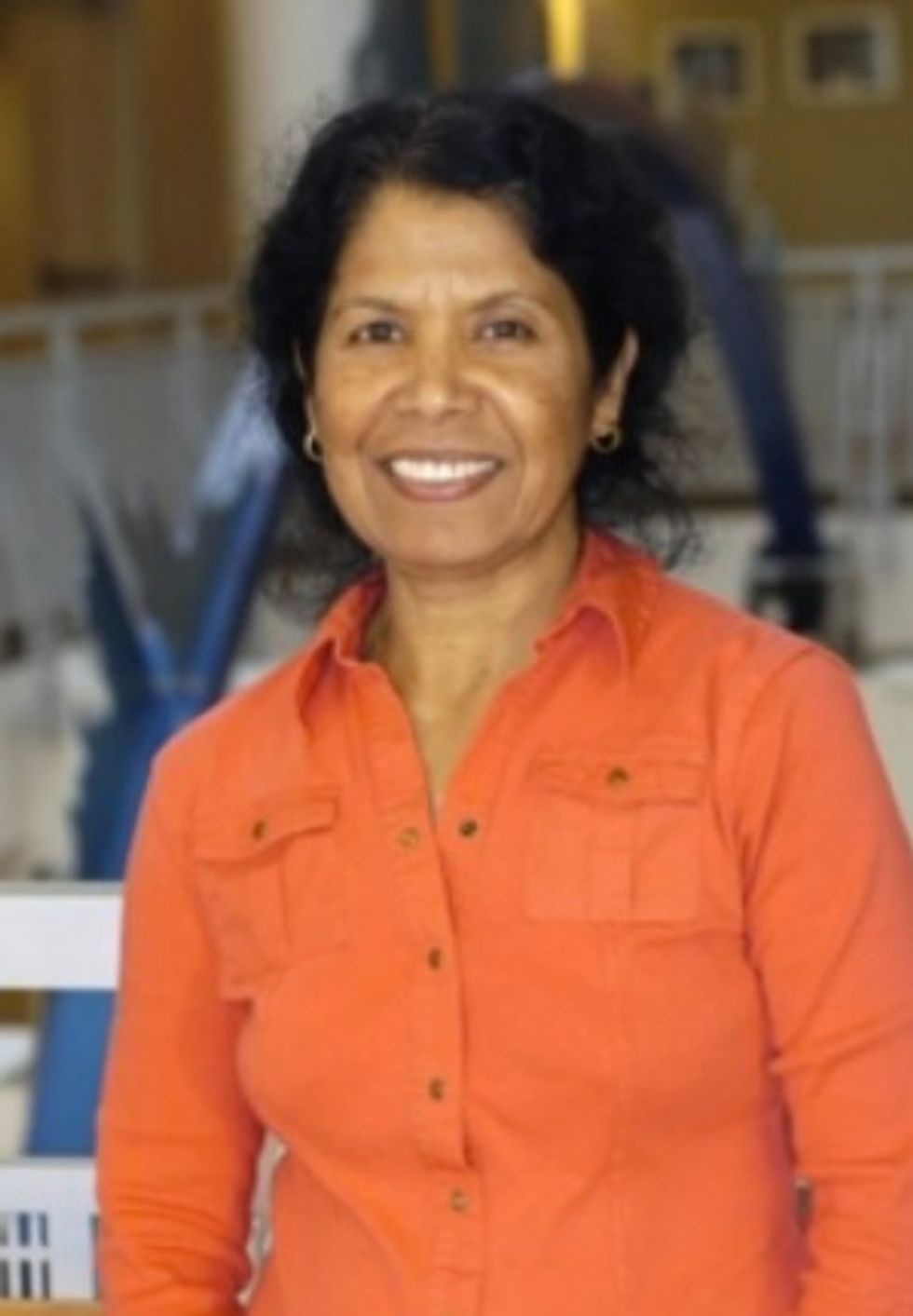 Minati Roychoudhuri was charged making a false statement after she accused a state trooper of racial profiling. (Image source: WVIT-TV)
After the traffic stop in May, Roychoudhuri, a professor at Capital Community College, wrote a letter to the commissioner of the Department of Emergency Services and Public Protection, accusing the trooper of pulling her over based on her race. The Connecticut State Police Union identified the trooper involved as John Such with Troop H.
"An unmarked police car with flashing light stopped me on the ramp after I had taken the exit. The policeman asked me if I could speak English and if I knew why he had stopped me," Roychoudhuri wrote in her letter, according to WTIC-TV. "I said, 'yes' to speaking English and 'no' to why he had stopped me. He then asked me for my driver's license and registration. He returned with an envelope and said that I could simply mail in the infraction.
"The officer did not give me any reason as to why had stopped me. His asking if I could speak English shows that he had racially profiled me and was not able to give me a concrete reason for stopping me," she continued in her letter. "Further, the officer had checked 'Hispanic' in the race category in the infraction ticket. I am a Professor in English at Capital Community College, I teach about diversity and the negative impact of racial profiling, I have now become a target of the same insidious behavior! It is easy to connect the dots with the nationwide racial profiling which has led to serious consequences."
Roychoudhuri said that she wanted the infraction dropped and the officer to be reprimanded in some way. She also sent her letter to a senator and state legislator. WTIC noted that she signed a statement with investigators regarding her allegations.
The Connecticut State Police Internal Affairs office concluded Roychoudhuri's allegations were false and the trooper was exonerated on all charges, a news release stated. Some of that investigation included the recorded exchange between Roychoudhuri and the trooper.
Transcript of the audio posted by WTIC not only revealed that the trooper stated within seconds why Roychoudhuri was pulled over but also revealed that he in no way asked if she spoke English.
Here's that transcript, in part:
Officer: Hi ma'am, do you know why I'm stopping you today?

Roychoudhuri: No

O: OK. There's that big gore area with white lines painted across it and you cut in front of it, in front of me, thinking it's a lane or something. You have to wait until it's a dotted white line. License and registration.

[...]

O: Ma'am. So I wrote you the infraction for that improper lane change that you did.

R: Please, you know, I probably crossed over there, and that's why I did it.

O: OK.

R: Obviously I did that.

O: [Inaudible]

R: My [inaudible] is absolutely clean.

O: Ok. So I wrote you an infraction for that improper lane change that you did.

R: OK.
Hartford Superior Court granted the state police department's request for an arrest warrant last week and Roychoudhuri turned herself in and was released on a $1,000 non-surety bond.
The Connecticut State Police Union called for a public apology from Roychoudhuri.
"As Connecticut State Troopers, we take great pride in our duties and are willing to sacrifice our lives to protect the rights and lives of others," the union's president, Andrew Matthews, said in a statement. "We understand we are vulnerable to physical and verbal attacks from the criminal element and others in our society whose sole purpose is to disrupt law enforcement. However, we do not tolerate actions of a professor, from a well-respected college, whose motivation is to tarnish the reputation and career of a State Trooper by making false accusations of racial discrimination."
Matthews sent a letter to the president of the community college where Roychoudhuri works asking that she be "held accountable for her illegal and malicious actions."
Watch WVIT-TV's report:
—
Front page image via Shutterstock.