The Obama administration does not have the text of the agreement between the International Atomic Energy Agency and Iran -- an agreement that critics of the broader Iran nuclear deal call a "side deal."
However, White House press secretary Josh Earnest said the administration is aware of the contents of the agreement. Earnest was asked Tuesday if the Obama administration has a text of the agreement.
"There is a text. The administration does not have a text," Earnest said. "The text is shared between the IAEA and Iran."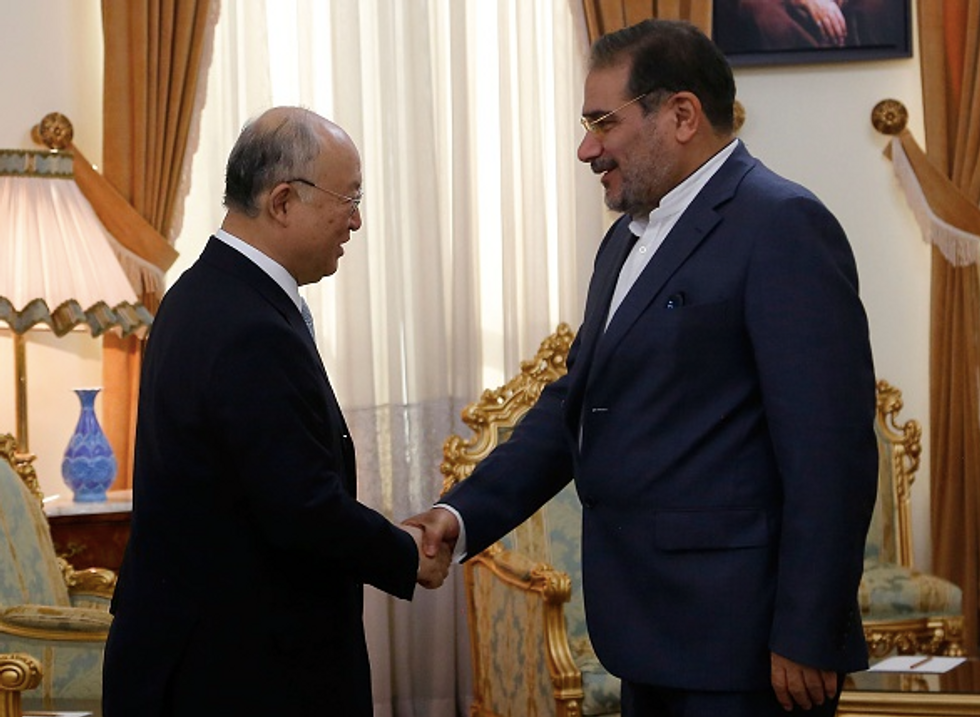 ranian Secretary of the Supreme National Security Council, Ali Shamkhani (R) shakes hands with the head of the UN's atomic watchdog Yukiya Amano during a meeting in Tehran on July 02,2015. AFP PHOTO/ATTA KENARE (Photo credit should read ATTA KENARE/AFP/Getty Images)
Critics of the Iran nuclear deal have cited the IAEA deal as yet another reason to be skeptical. IAEA Director General Yukiya Amano was on Capitol Hill Tuesday talking to members of Congress about the Iran nuclear deal, Earnest said.
"It's an agreement directly between Iran and the IAEA," Earnest later went on to explain. "What we have made clear is that any sanctions relief will not be provided to Iran by the international community until Iran has complied with requests for information and access that had been submitted by the IAEA."
Earnest later said that U.S. officials will not be part of the IAEA nuclear inspections in Iran because there are no diplomatic relations between US and Iran.
Sen. Tom Cotton (R-Ark.) and Rep. Mike Pompeo (R-Kans.) revealed the deal between Iran and the IAEA, which is separate from the multi-lateral nuclear deal Iran struck with the United States, Britain, France, Germany, China and Russia. The two lawmakers referred to it as a "side deal," a characterization the Obama administration objects to.
"I would not describe it as a side agreement, and the reason simply is this; the information we are talking about is the information the IAEA needs to write a report about the possible military dimensions of Iran's nuclear program," Earnest said. "The United States and our negotiating partners have made clear that this deal, this broader agreement, will not move forward until Iran has complied with all of the IAEA's request for information and access that they need in order to write that report."
Earnest said the IAEA has bilateral agreements with about 180 countries around the world.
"The key here is the United States and our negotiating team is aware of what's included in that agreement and that's why we've been willing to communicate the contents of that agreement to members of Congress," Earnest said. "We want to do it in a classified setting because it includes sensitive information."