Senator David Vitter (R-La.) clashed with Wendy Sherman, the U.S. under secretary for political affairs, during a Wednesday Senate hearing on the Iran nuclear agreement and the so-called "side deals" that have yet to be shared with Congress.
Vitter repeatedly questioned Sherman, a key negotiator in the Iran agreement, if it was "appropriate" that he would not be allowed to read the deals made between Iran and the International Atomic Energy Agency. In fact, he asked five times. She finally ended up providing an answer of sorts and admitted she doesn't even have the agreements herself.
"I have to vote on this agreement," Vitter said. "You don't think it's appropriate that I would get to read it."
Sherman said she would have to share details of the agreement in a "classified" session with lawmakers.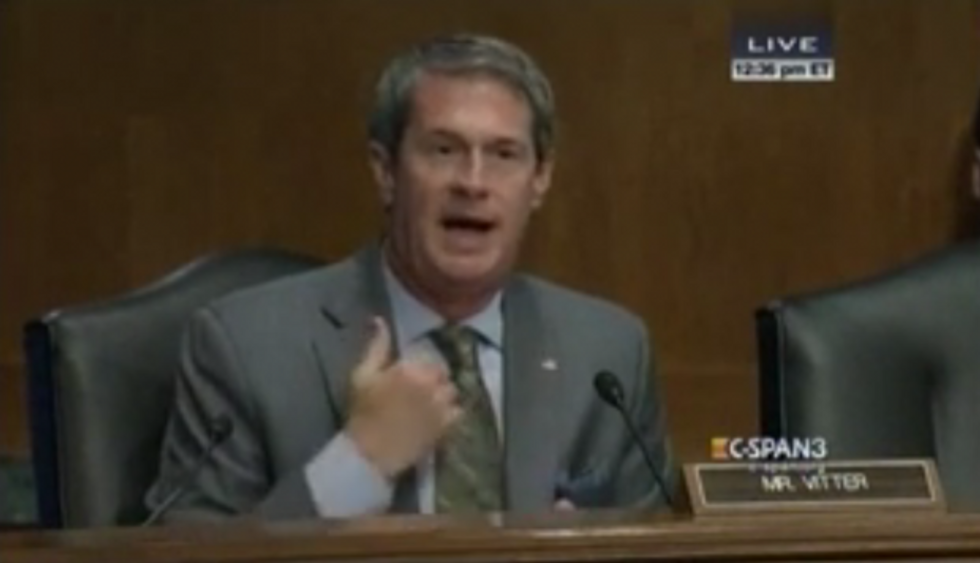 CSPAN
"That's not my question," Vitter shot back. "Do you think it's appropriate that I don't get to read it when I have to vote on the matter?"
The Obama administration official replied, "You'll have to make your own judgment about it." When pressed harder, she added, "My opinion is that it's in the United States' national security interests for there to be a comprehensive safeguards protocol and that those protocols remain confidential."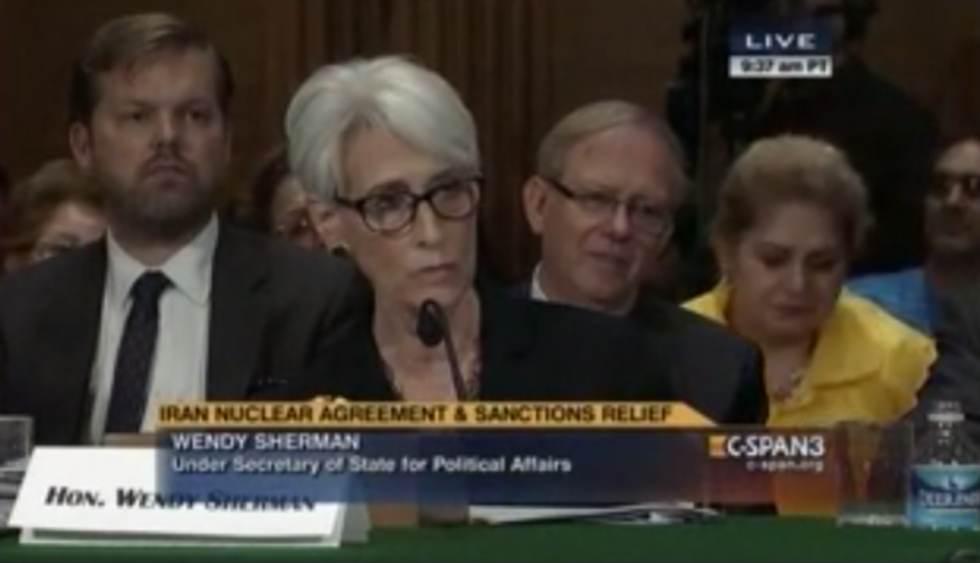 CSPAN
Undeterred, Vitter asked again, "Do you think it's appropriate that I…do not get to read those agreements?"
"I don't have those agreements to give to you, sir," Sherman admitted.
Watch the full exchange below:
---