You may find this hard to believe, but Army veteran Jeffry Harrison says the hardest part of his duties as a sniper was not hitting his targets from incredibly long distances.
It was dealing with everything else that led up to squeezing the trigger.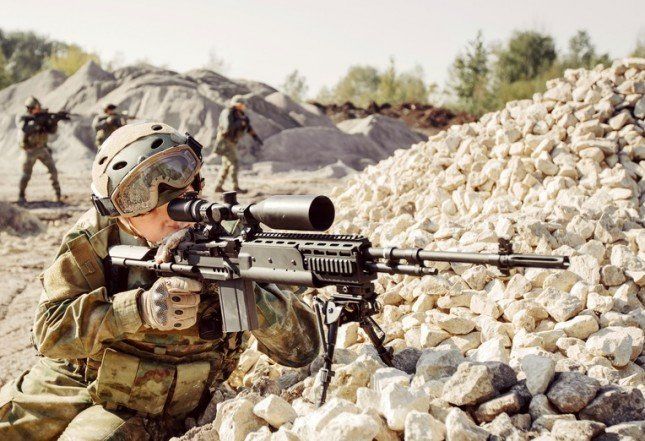 Image source: Shutterstock
"As a sniper, I was trained to go into a dangerous area, collect reconnaissance, and get out without ever being seen," Harrison wrote for the Muse. "This is the hardest part of the job."
Not only did he have to remain practically invisible while transitioning from spot to spot with over 75 pounds of gear to carry, but Harrison also did so battling exhaustion in often extreme weather.
Besides what's so obviously hard about the latter obstacles, the critical aspect is that losing focus while dealing with such daunting externals can be deadly — particularly if your cloak of invisibility falls by the wayside.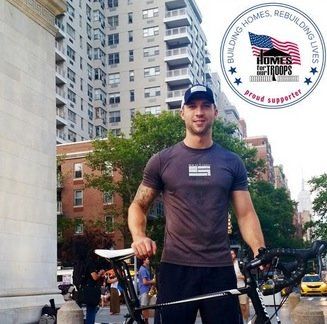 Jeffrey Harrison (Image source: Twitter)
Harrison wrote that after leaving the Army he experienced loss of focus during his civilian 9-5 job — albeit without life-and-death stakes.
But he simply recalled a "trick" he learned from his sniper instructors and applied it to the challenges of his desk job: "SLLS" or "Stop, Look, Listen, and Smell."
Smell? Yes, smell.
It works like so: When distractions threaten your focus, just take an SLLS break. "Stop what you're doing. Look around. Listen to your surroundings. Smell your environment," Harrison wrote.
More from Harrison:
One particular day, I was attempting to buckle down and knock out several hours of important, but monotonous work. It was crucial I completed it that day, but my mind was struggling to stay focused, and my attention bounced around from other people's conversations to my phone to anything but what I needed to do. Time for a SLLS break! After five minutes of stopping and refocusing with SLLS, I was able to sit down with resolve and accomplish my work.
Sound too good to be true? Harrison added a practical challenge for SLLS novices.
First, set a recurring alarm every two hours between the start of your work day to the end of it. Label the setting "SLLS."
Second, when the alarm goes off, that's your signal to stop, look, listen and smell. It doesn't matter how long your SLLS — that you take the needed to time refocus is what's important.
More from Harrison:
By doing this you'll stop the reaction cycle and be able to focus on the present — allowing your mind to breathe and enter a higher state of thinking where you decide what's important and worthy of your time. You'll regain mindfulness and purpose by taking back control of those elusive thoughts that usually escape you during stressful moments.

The every-two-hour alarm is just a starting point. Practice this until it's a habit, then turn off the alarm. Use this trick whenever you're feeling overwhelmed, when you're just reacting to the world around you, and when you want to take control of your day and your life.
Read the full article here.
(H/T: Business Insider)
—
Follow Dave Urbanski (@DaveVUrbanski) on Twitter