Police in California are investigating a viral video showing a Rohnert Park Public Safety officer drawing his service weapon on a man who was using his cellphone to video record him.
The video, first posted on YouTube, shows the officer approaching Don McComas as he recorded. The officer actually started recording the man back, but later got out of his vehicle.
"Take your hand out of your pocket," the officer says in the video, drawing his gun moment later.
"Put your gun down," McComas replies in the footage. "Really?"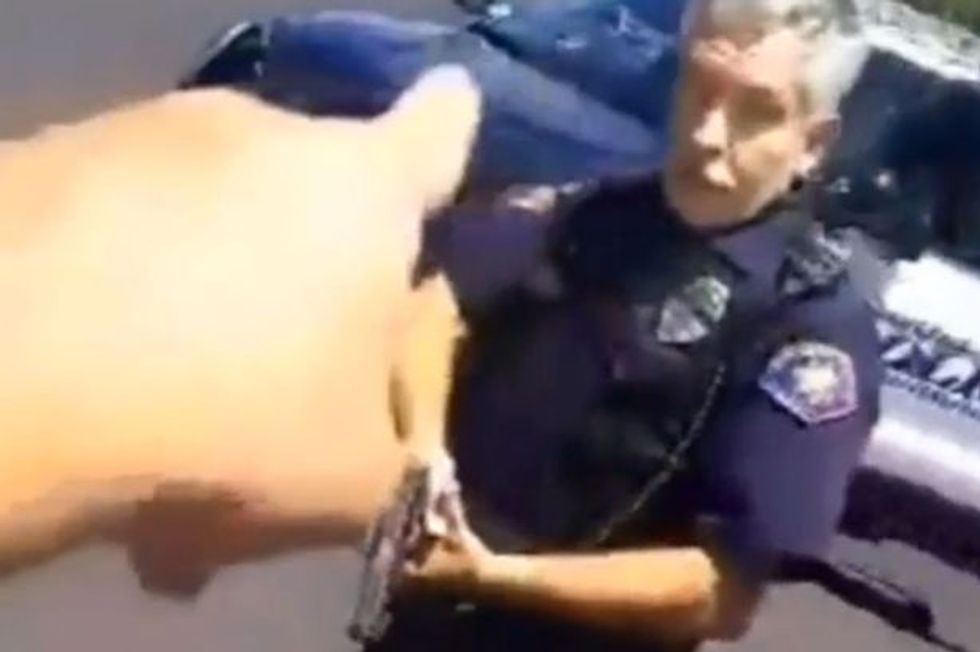 (YouTube)
During the tense moments that ensued, the man tells the officer, "No sir, I've done nothing. I have done absolutely nothing."
Eventually, the officer removes himself from the situation.
"Go ahead, have a nice day and put it on YouTube. I don't really care," he added.
Watch the raw footage below (Warning: strong content):
In a joint statement, Rohnert Park Mayor Amy Ahanotu and City Manager Darrin Jenkins said they have been made aware of the incident and are "taking it seriously," according to the Los Angeles Times.
"We understand the concerns that have been raised by our community and others and we want the public to know that your trust in law enforcement in our city is a top priority," the officials said.
More from CBS San Francisco:
---