James Holmes avoided the death penalty and was sentenced to life in prison without the possibility of parole Friday for the 2012 Aurora, Colorado, movie theater shooting that killed 12 and wounded 70 others.
The jury made its decision on Thursday after deliberating for approximately seven hours, but was unable to reach a unanimous final sentencing verdict, resulting in Holmes avoiding the death penalty.
Prosecutors argued Holmes deserved to die because he methodically planned the 2012 assault at a midnight screening of a Batman movie, even blasting techno music through ear phones so he wouldn't hear his victims scream.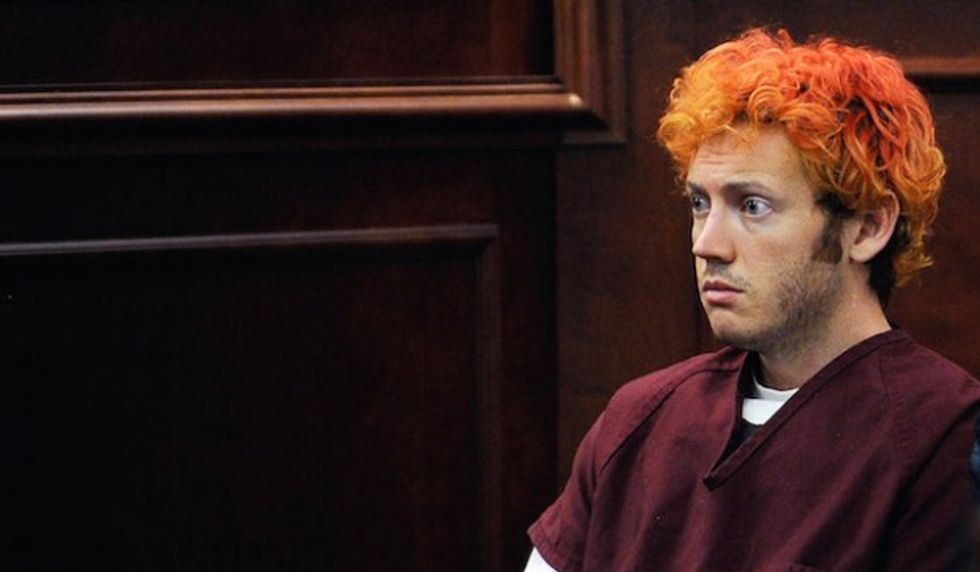 (Pool Photo by RJ Sangosti/The Denver Post)
Holmes was found guilty of first-degree murder in mid-July by the same jury. He had pleaded guilty by reason of insanity.
The verdict comes three years after Holmes, dressed in tactical gear, walked into a midnight premiere screening of "The Dark Knight Rises" and opened fire.
The Associated Press contributed to this report.
-
Follow the author of this story on Twitter and Facebook: