A Texas couple, who less than a week ago announced to the world in a viral video they were pregnant with their third child, over the weekend had a sad update.
The hosts of the Sam and Nia YouTube channel, also well-known for their viral video singing a song from Disney's "Frozen," shared that there were expecting another child in a video where Sam, the dad, managed to pull off a the surprise announcement on his wife, informing her that she was pregnant before she even officially knew. This video, dubbed the "first time ever daddy announces the pregnancy to mommy," garnered over 10 million views within four days of it being posted.
But on Saturday, the couple revealed that they discovered they had a miscarriage.
"It just hit us like a bomb," Nia said in the video, explaining that they had been so excited at their pregnancy news and then were devastated by the miscarriage.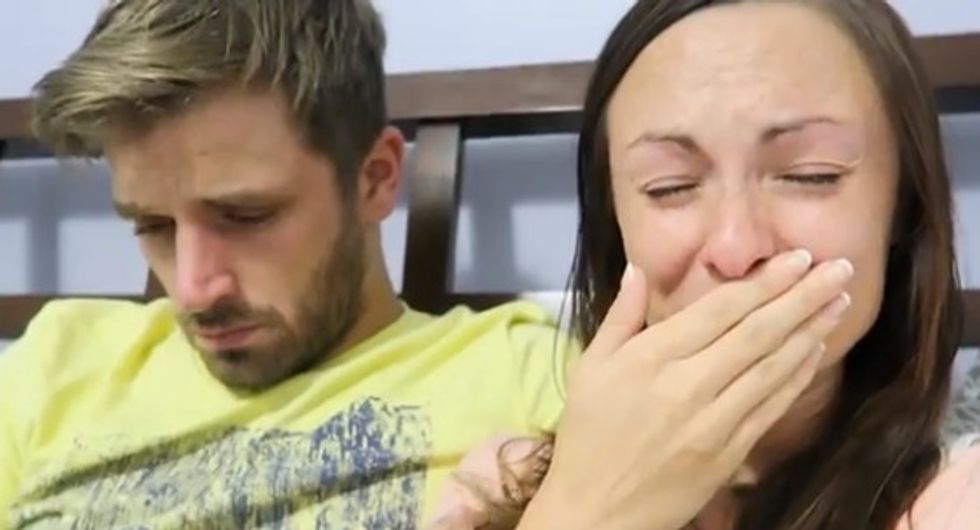 Image source: YouTube
"We're so hurt but we're so thankful that God used us like this," Sam chimed in later.
"I agree with Sam but I just feel so annoyed with myself that I didn't take a second test sooner, because I felt like I was pregnant sooner than this and I just kept waiting and waiting because I always think I'm pregnant and I didn't want to be that way this time," Nia said. "I could have bonded with her longer.
"I just want to say too maybe there's someone out there that's going through this with us," she continued. "The Bible says to weep with those who weep and mourn with those who mourn, and I am mourning with those of you who are feeling this."
"I just hope this video continues to be a way for God to shine his light to the world through us," Sam said. "This is a time when especially the U.S. needs that light and God knew that."
Watch Sam and Nia's video:
Here's their original pregnancy announcement: