When Dr. Martin Luther King Jr. delivered his historic "I Have A Dream" speech to a gigantic crowd assembled in the shadow of the Lincoln Memorial in Washington, D.C., on August 28, 1963, it was believed to be an original address.
But a newly-discovered recording of a very similar speech, from November 27, 1962, appears to be the earliest known version of the speech to date. King was speaking to a much smaller crowd gathered in the gymnasium at Rocky Mount High School in North Carolina on that November day.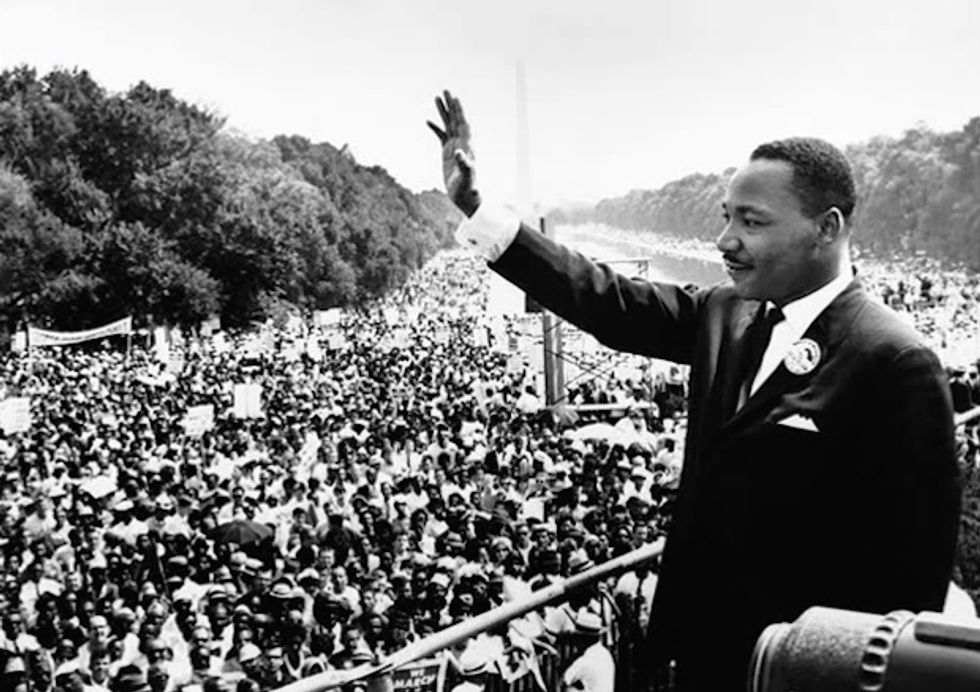 Image source: YouTube
Jason Miller, an English professor at North Carolina State University, played portions of the restored recording on Tuesday during a press conference at the school's Hunt Library on the North Carolina State campus.
The professor discovered the audio tape while researching, "Origin of the Dream," a documentary on King and his intellectual connection to poet Langston Hughes. He told ABC News the reel of tape was in a box in a library in Rocky Mount and labeled, "Please do not erase."
Miller had the 53-year-old tape digitally restored. On the recording, you can hear King say words very similar to those spoken in Washington:
"I have a dream tonight. One day my little daughter and my two sons will grow up in world not conscious of the color of their skin but only conscious of the fact that they are members of the human race. I have a dream tonight."
Listen to a five-minute portion of the restored recording:
Watch the local television coverage of the historic discovery below:
(H/T: ABC 11)
__
Follow Mike Opelka (@Stuntbrain) on Twitter.