The task of depositing her paycheck into an ATM had never been a harrowing prospect for Lanette Reed.
But on one recent trip, after Reed dutifully placed her paycheck into an ATM in Alexandria, Kentucky, she got an alarming bit of news a few days later.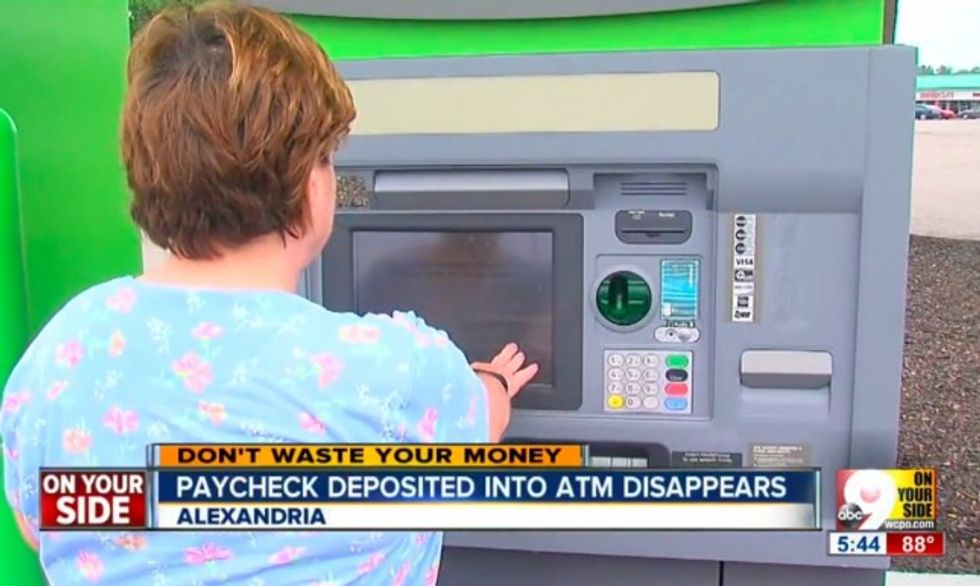 Image source: WCPO-TV
The money — $1,400 — hadn't made it to her account.
Then she got a letter from her bank, saying it couldn't process her transaction.
"I call the call center, and they cannot tell me anything," Reed told WCPO-TV in Cincinnati.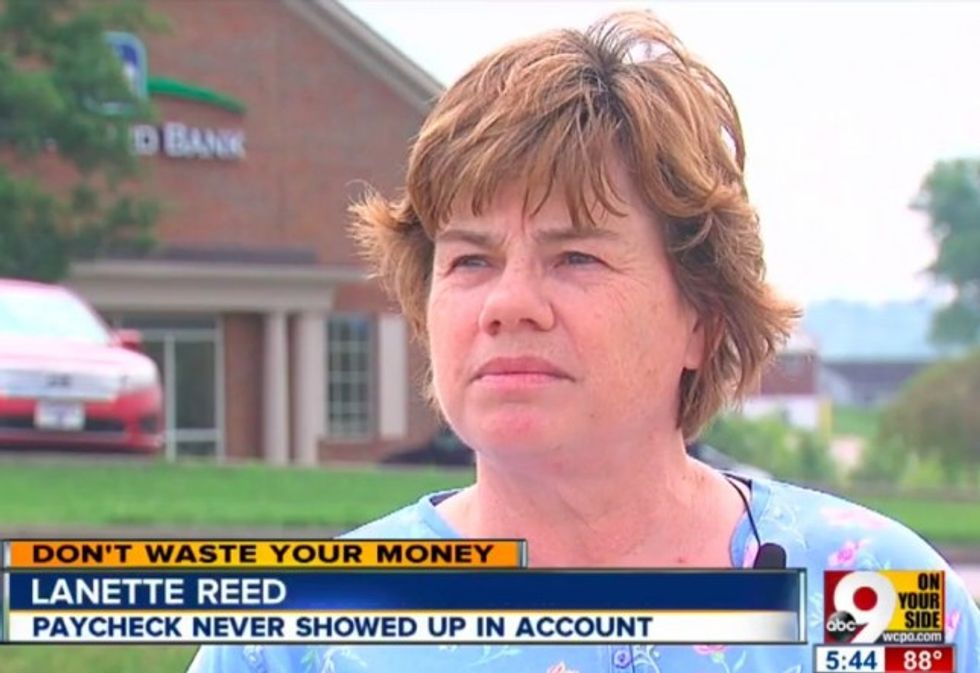 Image source: WCPO-TV
Within hours of the news station contacting the bank, Reed got her money — but the prospect of using an ATM to deposit money isn't high on her list anymore.
"You don't know when you're going to see it again," she told WCPO.
The bank told the station Reed's check may have had some strange markings on it that prevented the ATM from reading it properly. WCPO said newer ATMs scan checks electronically and that "no human touches that check, as they did when you used to put it in an envelope."
WCPO added a couple of tips:
If there's a bank branch near your ATM, take a few extra minutes and deposit your check with a human teller and hang on to your receipt.

If you're stuck using an ATM, don't ever deposit a check with letters and numbers that are hard to read.
—
Follow Dave Urbanski (@DaveVUrbanski) on Twitter