Republican presidential candidate Donald Trump has put even more distance between himself and his GOP rivals, according to a new CNN/ORC poll released on Tuesday.
Trump received support from 24 percent registered Republican voters, putting him 11 points ahead of his nearest competitor, Jeb Bush, who earned 13 percent in the poll.
Trump and Bush were followed by Ben Carson with 9 percent, Sen. Marco Rubio (R-Fla.) and Wisconsin Gov. Scott Walker at 8 percent, Sen. Rand Paul (R-Ky.) with six percent, Sen. Ted Cruz (R-Texas), Carly Fiorina and Ohio Gov. John Kasich all received 5 percent and, finally, Mike Huckabee with 4 percent.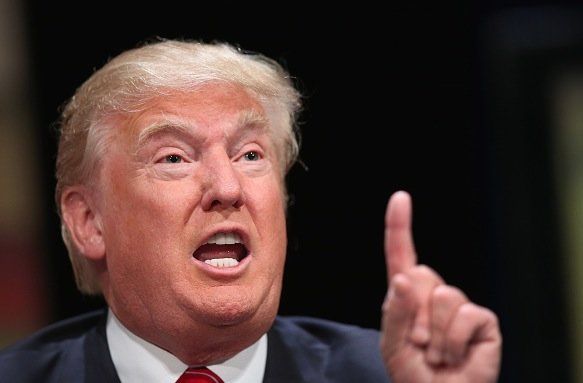 (Scott Olson/Getty Images)
However, the most telling part of the survey might be who voters said they feel will handle the biggest issues facing the country the best.
Of all Republicans surveyed, 45 percent said Trump can "best handle" the economy. Bush came in a distant second with 8 percent.
On illegal immigration, 44 percent said Trump is the right man for the job, according to the poll. Bush again came in second on the issue with 12 percent.
Further, 32 percent surveyed in the new poll stated Trump is also the best candidate to handle the Islamic State threat, compared to Bush at 16 percent.
Some of the only bad news for Trump in the new poll came at the end. Among all Republicans, only 38 percent said they have a "better chance" to win the 2016 election with Trump as the nominee — 58 percent said the Republican Party has a better chance with a different candidate.
Review all the results from the poll here.
---