A panel discussion on "Dr. Drew" exploded on Monday night after an audience member told a retired New York Police Department officer that people might start "shooting at the police the same way they are shooting at us."
"It's like they don't realize that they are kind of starting a revolution," the audience member said during a discussion on the police-involved killing of Zachary Hammond.
The retired officer, John Cardillo, responded bluntly, telling the man, "If you shoot at me and I'm a cop, I'm going to shoot back and 35,000 other NYPD guys are going to hunt you down."
"That is felonious, criminal, disgraceful attitude," he added. "It's reprehensible."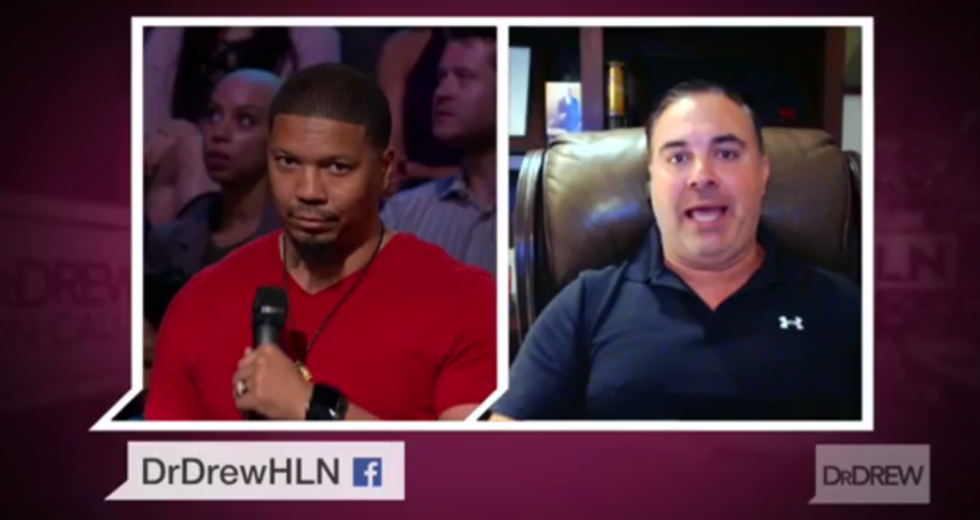 HLN
Attorney Areva Martin then interrupted, telling Cardillo that his response suggesting police would shoot back if shot at by a suspect was "just as reprehensible."
"You're advocating shooting at police!" a visibly angry Cardillo replied.
"I have not advocated shooting at police," she shot back. "That is absolutely false. I said your comment was as reprehensible — do you understand English?"
Watch the tense segment below via HLN:
Jarring moment when a man in our audience says people might start shooting back at cops. #BlackLivesMatter http://t.co/JwePvpdFjx

— Dr. Drew (@DrDrewHLN) August 18, 2015
---