Prominent Black Lives Matter activist Shaun King alleged in a lengthy Twitter rant on Wednesday that there's a "white supremacist" conspiracy against him as he combatted new claims that he isn't actually biracial.
Several news outlets picked up the story about King's race after the website Re-NewsIt cited a certified copy of his birth certificate that lists the activist's father, Jeffery Wayne King, as white. King's mother is also white.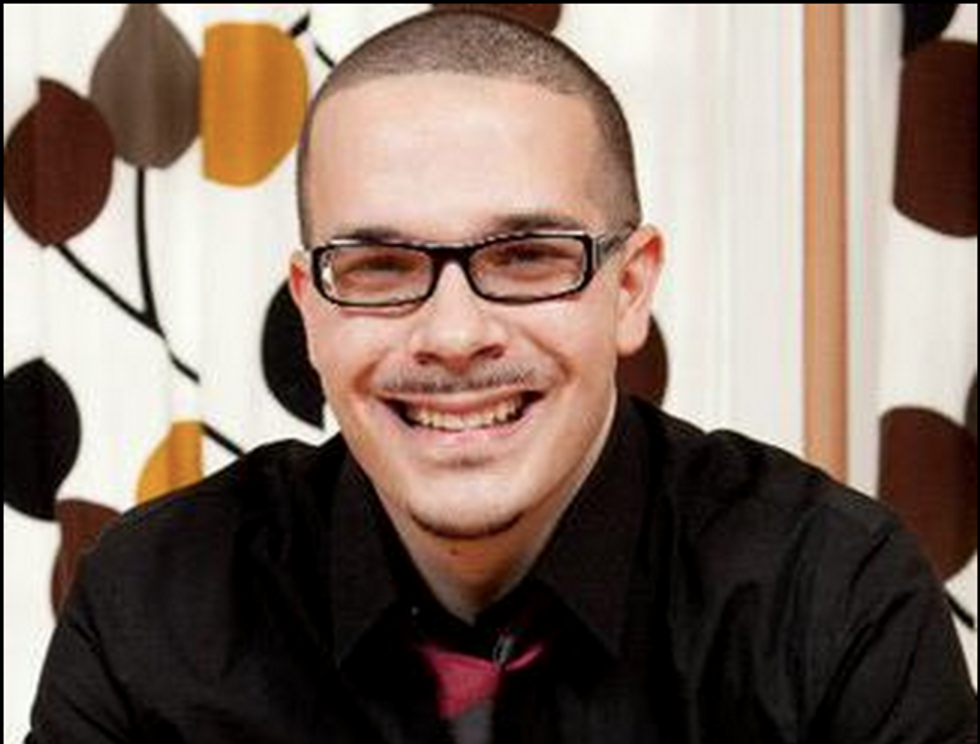 Facebook
In addition to conservative news sources, The Daily Beast also reported:
Prominent Black Lives Matter activist Shaun King said for years that he is biracial, because he was born to a white mother and a black father, but Kentucky public records reviewed by The Daily Beast show that King's father is white. Jeffery Wayne King, born Nov. 11, 1955, is listed as Shaun King's father on his birth certificate. Criminal records identify Jeffrey King's ethnicity as white. After Breitbart News questioned King's race, the activist took tweeted that he "did not concoct a lie" about his race."
The New York Daily News wondered in its headline if King is "Rachel Dolezal 2.0," a reference to the former NAACP official who pretended to be black for years. The Daily Mail included photos of several of King's relatives, including his mother and father on its front page: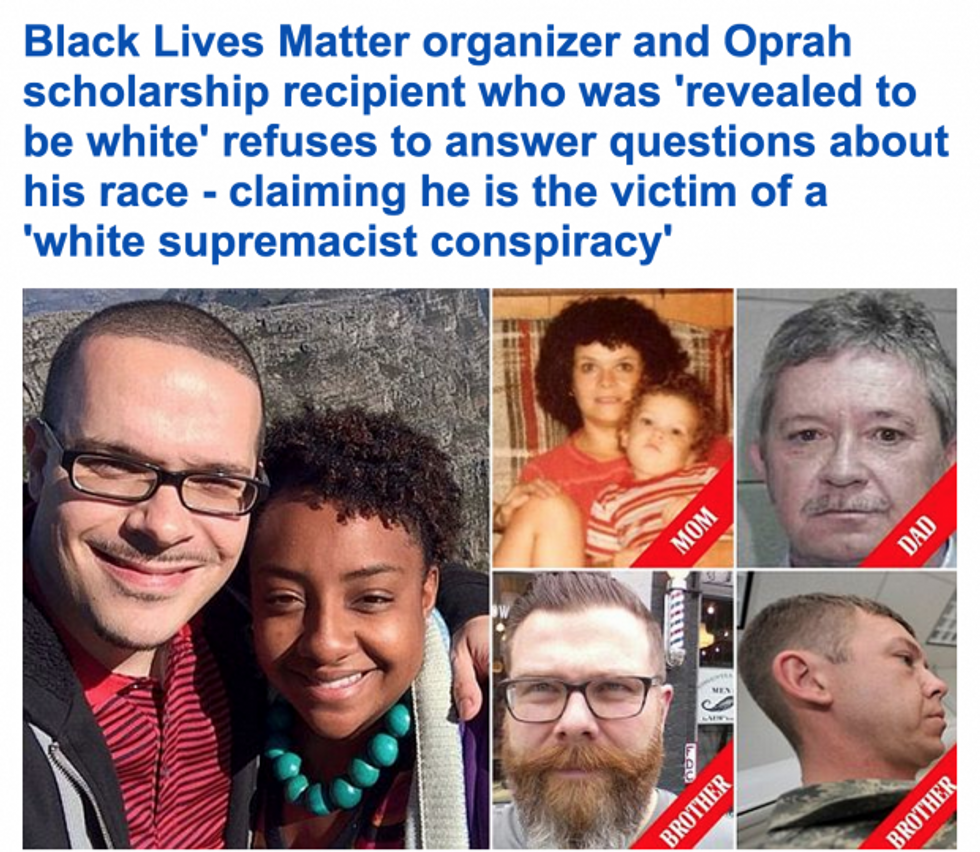 Daily Mail
King quickly lashed out online at news outlets reporting on the new information.
"First off, the key facts about my biological relatives are all wrong. They tried, but my family, like many of yours, is one big mess," King wrote on Twitter. "Like many of you, I have siblings I don't know, siblings I'm estranged from, and a family full of secrets, divorce, affairs, etc."
He also claimed that no two siblings in his family have the "same set of parents" and some of them aren't even "blood relatives."
King maintained he did not "concoct a lie" about his race to receive an Oprah scholarship at Morehouse College, which is reserved for black men.
"If you have known me from when I was in elementary school at Huntertown Elementary until now, you've known me as black or bi-racial," he added.
King also went after TheBlaze for reporting on a high school incident in which he claims to have been the victim of a racially charged mob — calling the entire report "lies." TheBlaze made multiple attempts to contact King for his side of the story, but all of them were ignored. The activist also "blocked" multiple members of TheBlaze staff on Twitter.
The police report from the incident also lists King's ethnicity as white.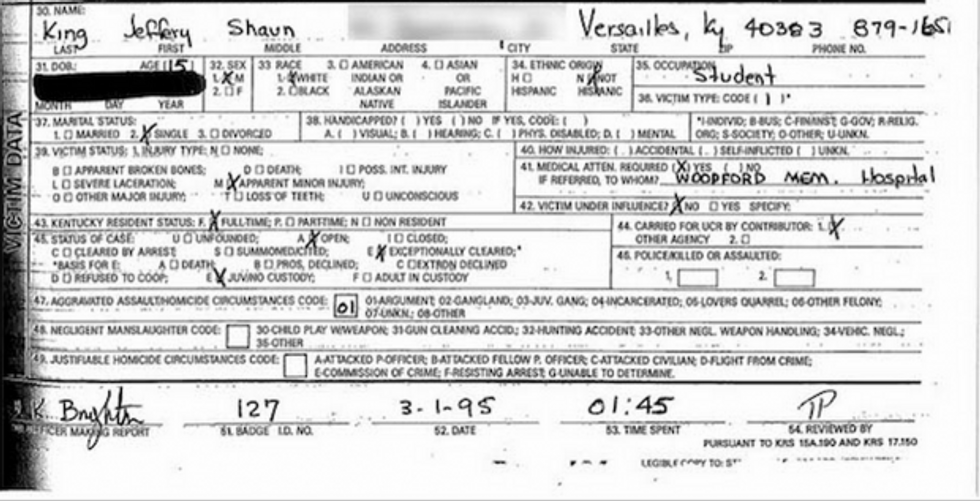 Image source: Versailles Police Department
---