Rep. Mia Love's (R-Utah) eyes welled up with tears while speaking with Fox Business Channel's Lou Dobbs about the latest Planned Parenthood video.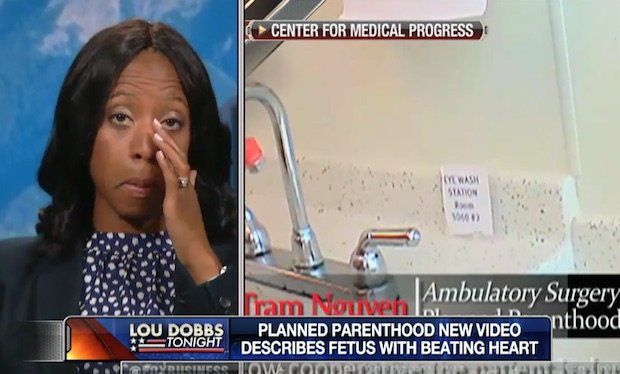 Image source: Fox Business
When Dobbs asked for Love's overall thoughts on the videos and a judge's efforts to halt the release of future videos, the congresswoman's voice cracked as she admitted, "I get a little bit emotional just thinking about it and seeing what has happened."
Love continued, "Our job is to protect life, liberty and the pursuit of happiness -- first and foremost, life."
She added, "To see what's actually happening to babies while they are still alive...it's horrific. This is not about a right or left issue, this is about right or wrong."
Wiping away tears for the second time in the interview, Love said she hopes Congress and the American people can come together on this sensitive issue.
"We've got to do everything we can to make sure that these are being exposed, the American people know exactly what's happening and we stand up and make sure that we don't allow this to happen," she said.
Watch the interview via Fox Business Network:
--
Follow Mike Opelka (@Stuntbrain) on Twitter.