"Morning Joe" co-host Mika Brzezinski has seemingly lost her patience with former Secretary of State Hillary Clinton over the growing email scandal that has threatened to upend the Democrat's presidential campaign.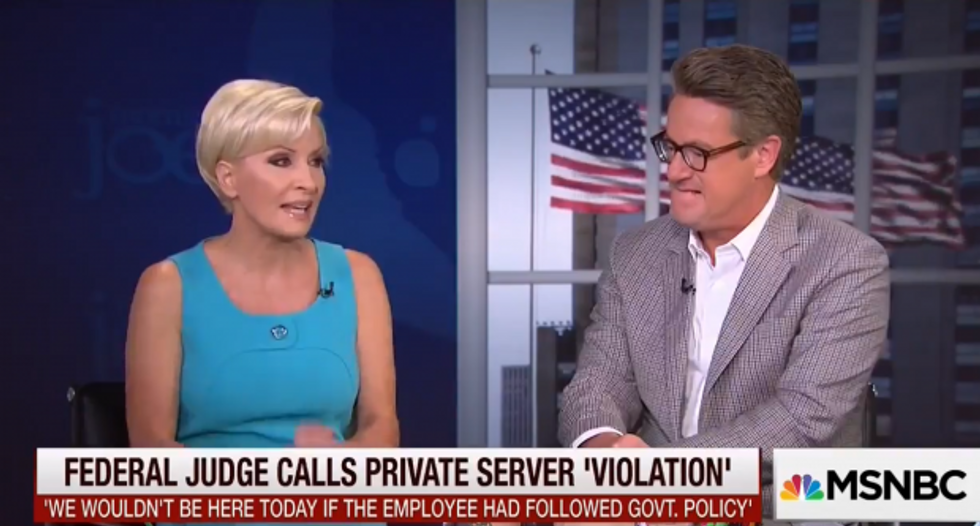 MSNBC
Despite a judge's assertion that Clinton violated public policy, her campaign has continued to claim she didn't violate any polices. Brzezinski wondered Friday morning how the Clinton campaign can continue saying "something that is not true."
"Her campaign staff have said that her use of a personal email account was consistent with her predecessors, and permissible under department policy at the time," Brzezinski said. "Is it or isn't it?"
Brzezinski asked her co-host, Joe Scarborough, if it really was permissible "under department policy," to which e replied, "No, that is not true."
"OK, why do they keep saying something that is not true?" she asked in a frustrated tone.
Watch the segment below via MSNBC:
(H/T: Mediaite)