A judge in Broward County, Florida, was left visibly stunned after a woman flashed her breasts at him during a court hearing on Thursday.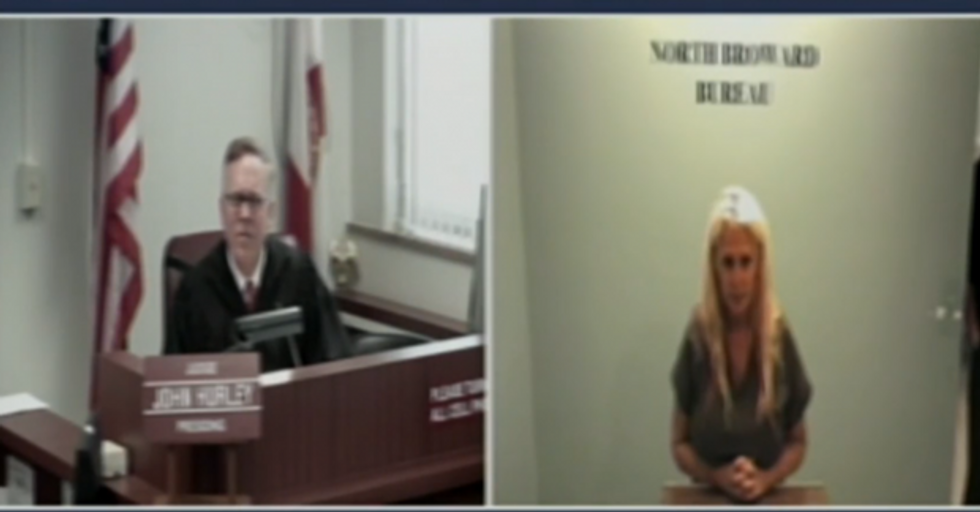 WPLG-TV
Susan Marie Surrette, apparently also known as "Kayla Kupcakes," was appearing before the judge on a disorderly intoxication charge when she alleged police brutality and started pointing at various areas of her body.
"I've been beaten up by police," she alleged.
Then she flashed Judge John Hurley.
"Oh, my lord," the judge responded, putting his hand over his mouth.
video platformvideo managementvideo solutionsvideo player
Surrette also told the judge that she has a website where she promotes herself as Kayla Kupcakes, a porn star, escort and private dancer.
Surrette's attorney then argued that his client needs "help" that she can't get in jail.
After setting her bond at $100, the Judge Hurley ordered Surrette to get a medical evaluation.
---