One of the emails that traversed through Hillary Clinton's private email server contained classified intelligence from three federal agencies, Fox News reported Tuesday.
According to the cable news channel, which did not cite any sources, an email from trusted aide Huma Abedin contained intelligence from the Defense Intelligence Agency, the National Security Agency and the National Geospatial-Intelligence Agency.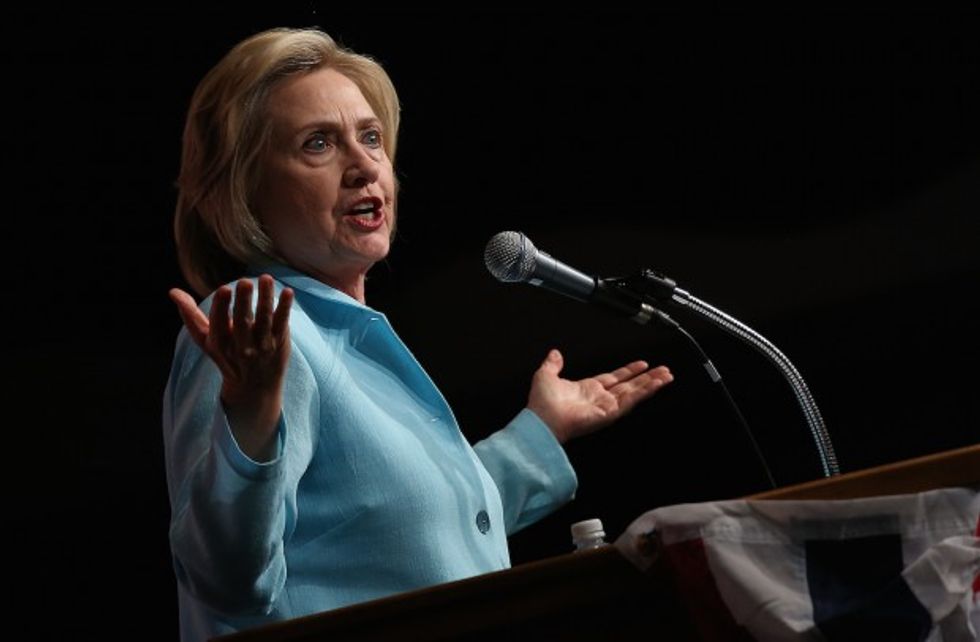 (Photo by Win McNamee/Getty Images)
Moreover, the State Department, which later authorized its release, may have violated an executive order signed by President Barack Obama, Fox News noted.
A 2009 order, EO 13526, states that the intelligence is to remain classified unless specifically "declassified or downgraded by … the official who authorized the original classification ... [or] the originator's current successor."
Nevertheless, the State Department released the email earlier this year. The act of doing so raises the question of whether Obama's executive order may have been violated.
For her part, Clinton has framed the issue as miscommunication between government agencies.
"What you're seeing now is a disagreement between agencies saying, 'You know what, they should've.' And the other saying, 'No they shouldn't.' That has nothing to do with me," the Democratic frontrunner told reporters last week.
—
Follow the author of this story on Twitter and Facebook: