As Boston police are investigating a video showing one of their officers putting his hands around a suspect's neck, Boston Police Commissioner William Evans said his officer did nothing wrong.
WBZ-TV reported that it's unclear what motivated the tirade, but a young man who was screaming "f*** the pigs" was arrested for disorderly conduct as he was blocking traffic and screaming profanities in front of young children, Evans said.
"He was agitating that crowd," Evans said. "Clearly it rose to the level where he was disturbing the piece."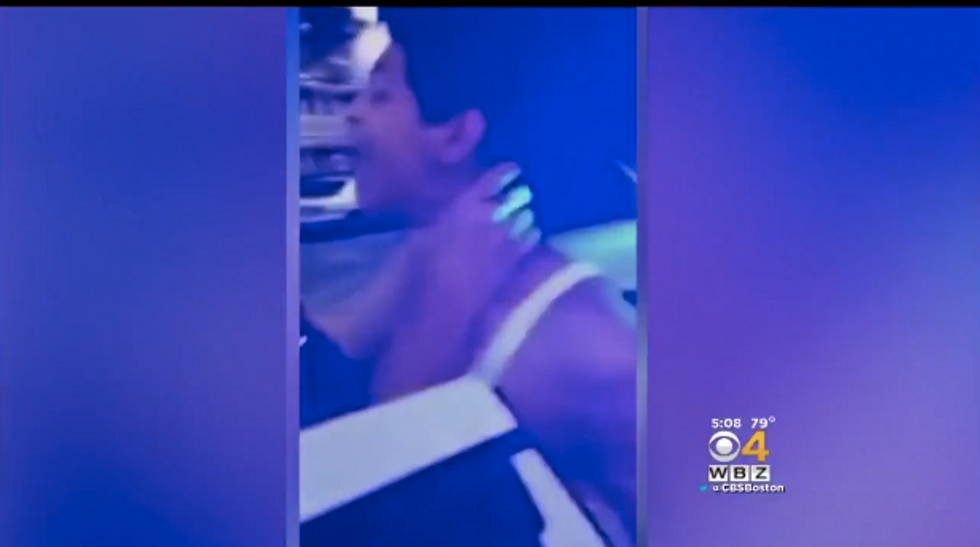 Image source: WBZ-TV
During the young man's arrest, cell phone video captured an officer placing his hands around the agitated man's neck as the officer tried to get him into the police vehicle.
"I understand the officers have attempted to explain that they were placing their hands on his neck to place him into the vehicle, but I'm sure there are other ways to do that," Rahsaan Hall, director of the American Civil Liberties Union's racial justice program, said. "And from the video it looks like the officer is more set on revenge or at least trying to silence him."
But Evans contested the claim that the officer did anything out of line. According to him, as the suspect was talking while the officer's hands were around his neck, he wasn't being chocked or silenced.
"If you look at the video, he's clearly yelling the way he was, 'F the police' and everything else his airway was in no way impaired, there was no real choking," Evans told WBZ.