On the 10th anniversary of Hurricane Katrina, a top Democratic operative and commentator said that former President George W. Bush got a bad rap for his handling of the disaster.
Donna Brazile, who managed Al Gore's 2000 presidential campaign and briefly served as the acting chairwoman of the Democratic National Committee in 2011, made the comment aboard Air Force One Thursday with President Barack Obama en route to New Orleans.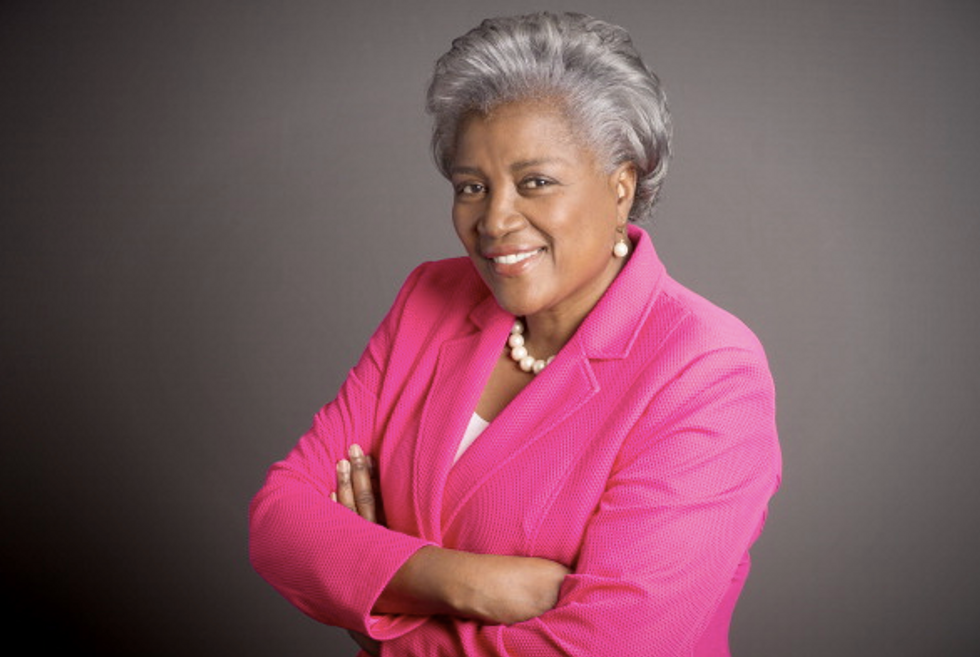 Photo by Marvin Joseph/The Washington Post via Getty Images
Brazile and journalist and author Walter Isaacson, both from New Orleans, spoke to reporters during the flight. Both agreed that Bush was correct in his response – although the Bush administration was heavily criticized at the time.
"I'm one of those individuals that believes that under President Bush's leadership, we got it right," Brazile said. "It was slow. Remember, the state and local government was overwhelmed. The federal government had to step in. The federal government had to figure out its role."
"It took a while for the federal government to really figure out how to help us, and I think once the president made the decision that New Orleans would be rebuild, despite some of the conversation on Capitol Hill that didn't believe that the federal government should invest hundreds of billions of dollars into the recovery effort, the president made a commitment and I think he kept his word," she added.
Brazile also praised former first lady Laura Bush for her commitment to rebuild the city's libraries.
Brazile is currently the vice chairwoman of voter registration and participation for the Democratic National Committee.