Speaking to supporters at a campaign rally in South Carolina on Thursday, Republican presidential candidate Donald Trump brought a woman on stage in an effort to prove once and for all that he doesn't wear a toupee.
After reading part of a story found in The New York Times in which a Los Angeles radio host labeled him the "man of the toupee," Trump replied, "I don't wear a toupee. It's my hair!"
He then pointed to a woman in the crowd and told her to join him on the stage to inspect his hair.
"We're gonna settle this," Trump said. "This is crazy."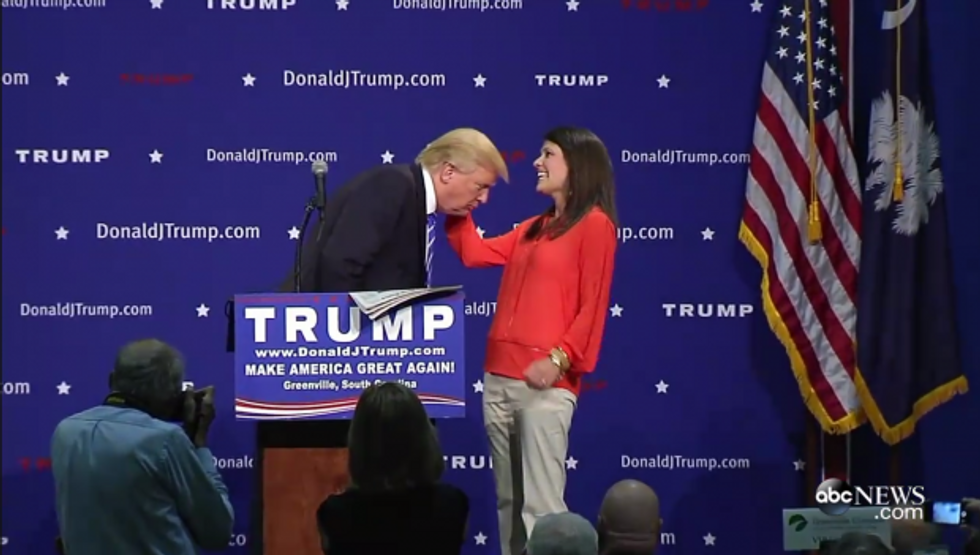 ABC
The woman briefly ran her fingers through the GOP candidate's hair and said into the microphone, "Yes, I believe it is."
Watch the video:

ABC Latest News | Latest News Videos
---