A middle school quarterback appears to have taken a tip from the gymnastics team.
In what looked like a surefire sack by a member of the defensive line from Grand Ridge School in Jackson County, Florida, #5 Alex Valdez from Blountstown Middle School did a backflip, landed on his feet and didn't miss a beat.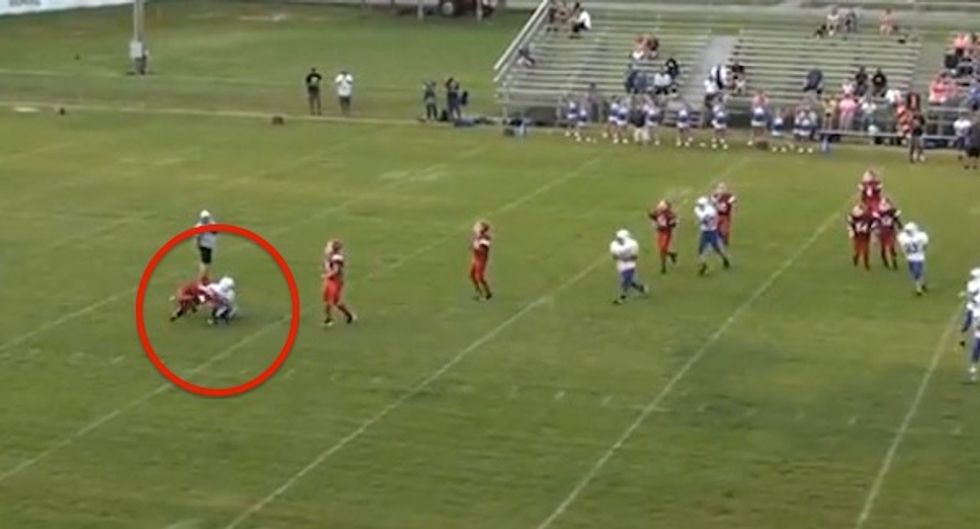 The quarterback managed to avoid what looked like it should have been a sack with a flip that landed him on his feet and ready to run. (Image source: YouTube)
Valdez then ran a few yards, spotted Trevon Smith down field and landed a 25-yard-ish pass, which was then run into the end zone, WJHG-TV reported.
Watch the incredible moment, keeping in mind these kids are in middle school:
Here's the version on YouTube that has more than 1 million views since being posted Wednesday: