When Fox News reporter Ed Henry asked Democratic presidential candidate Hillary Clinton three straightforward questions about her email scandal on Friday, she quickly told him she would only be answering one.
"Well, let me answer one of your questions, because I think that's what you're entitled to," Clinton said.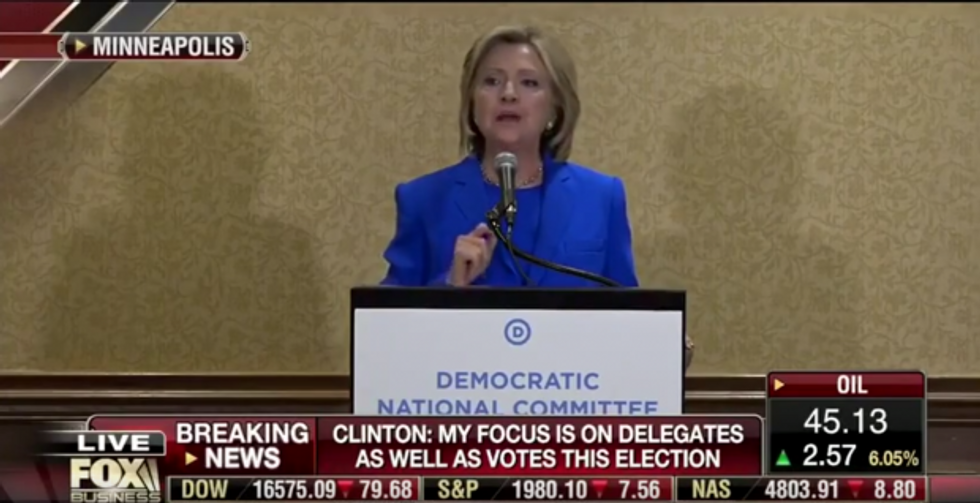 Fox Business
Here are the three questions Henry asked:
• "Were you aware that your husband wanted to give paid speeches to repressive regimes like North Korea?"

• "Do you have any comment on these new emails that have raised questions about conflict of interest involving your aide Huma Abedin?"

• "You've said there's nothing unique about this situation…can you name one other cabinet secretary who has their own server?"
Clinton chose only to answer the first one, saying that she implemented a policy that required any request that her husband received be sent to the State Department to "be vetted."
"It didn't matter where it was coming from, it was going to go to the State Department," she added. "And there were some unusual requests, but they all went through the process to try to make sure that the State Department conducted its independent review."
She added, "He did neither of those speeches," referring to reports that he sought to give speeches in North Korea and the Democratic Republic of the Congo. Clinton's exchange with Henry came after her address to the Democratic National Committee.
---