Troy LaRaviere is no fan of Chicago Mayor Rahm Emanuel.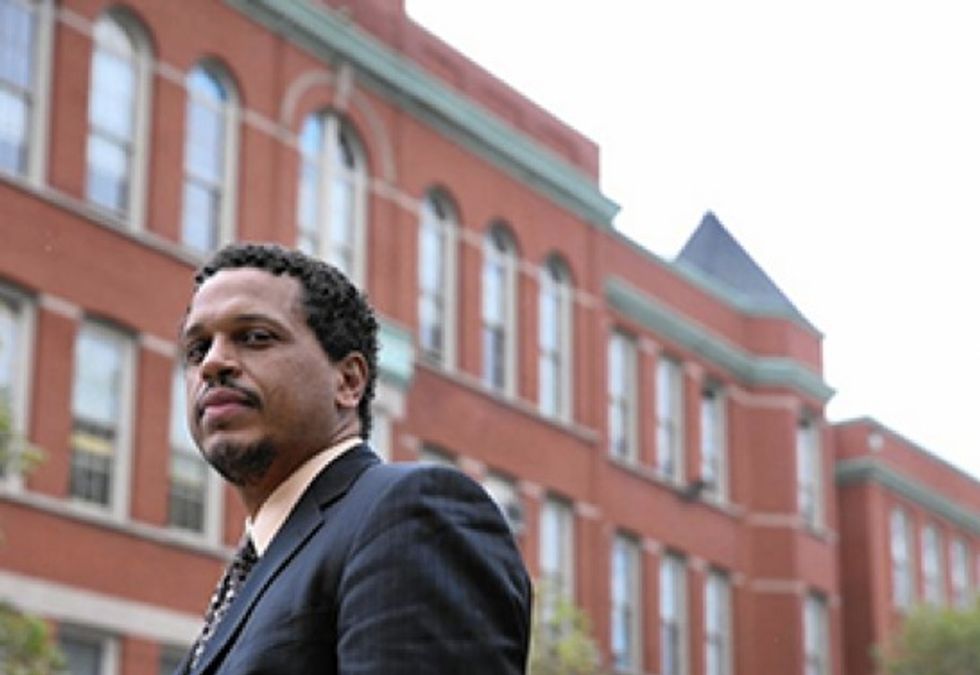 Troy LaRaviere (Image source: troylaraviere.net)
An outspoken elementary school principal in the Windy City, LaRaviere has been deeply critical of the education stances taken by Emanual — President Barack Obama's first chief of staff — as well as the policies and practices of Chicago Public Schools.
Now it appears the Chicago Board of Education has had enough of LaRaviere's opposition.
The board on Wednesday passed a resolution warning the principal of Blaine Elementary School that he would be fired if his "conduct isn't corrected immediately."
While the board officials wouldn't give specifics to the Chicago Tribune, LaRaviere told the paper a lot of the friction has to do with his distaste for a Common Core standardized test known as the Partnership for Assessment of Readiness for College and Careers. He isn't the only detractor; the PARCC exam has been under fire nationally for some time.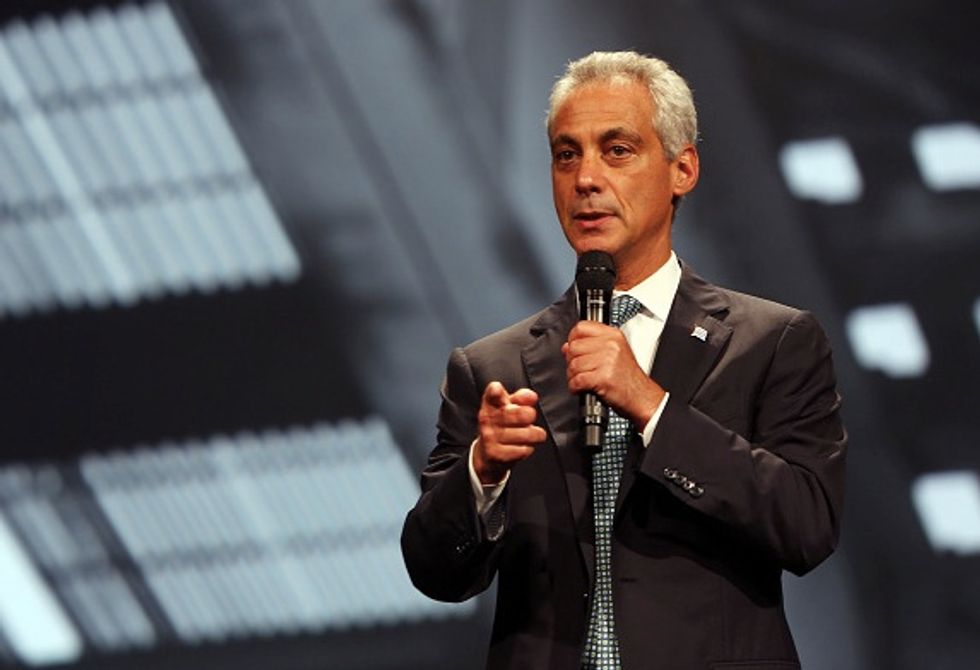 Chicago Mayor Rahm Emanuel (Tasos Katopodis/Getty Images for 100,000 Opportunities Initiative)
LaRaviere told the Tribune that the move by the board happened because of "someone putting pressure on somebody to make an example of the principal that was at the school that seemed to be most effective at getting kids to opt out."
But LaRaviere isn't backing down. In a Friday morning blog post, he said he's "deliberately testing the legal soundness of a policy that forces educators to violate parental choice, and prevents us from meeting our professional obligation to advise parents and students regarding the wisdom and need for them to subject themselves to an increasingly onerous load of unnecessary statewide assessments."
DNAInfo reported that 80 percent of LaReviere's students opted out of the PARCC test, which he called a "massive waste of resources."
"I will continue to call out CPS on its reckless fiscal operational and educational mismanagement of our district at every opportunity they give me," he said. "Unfortunately, for our teachers and the students they serve, those opportunities abound."
LaRaviere also was cited also for "insubordination" after violating a "no questions" policy during a budget meeting, he said. Finances and budget cuts also are sore points for the principal.
LaRaviere wrote on his blog that the school board gave him a specific day and time — Tuesday at 1 p.m. — to answer the charges before its Wednesday vote. But he said the board knew he was scheduled to appear at that time on a panel about the public schools' bankruptcy — and alongside a board member whom he's been in conflict with.
"I chose to keep my appointment on the panel and thereby miss my opportunity to respond to this absurd resolution," LaRaviere wrote.
Here's part of what LaRaviere said during the panel:
The school board member who's allegedly been in conflict with LaRaviere — vice president Jesse Ruiz — abstained from voting on the resolution against LaRaviere, the Tribune reported. But he did vote on similar actions regarding other employees, the paper said.
Chicago Public Schools' spokesman Bill McCaffrey didn't immediately respond to TheBlaze's request for comment Friday morning.
—
Follow Dave Urbanski (@DaveVUrbanski) on Twitter