Drug addiction, incarceration and illness are just a few life circumstances that hold the potential to absolutely devastate a family, positioning children to be collateral damage in a "broken" and overburdened foster care system.
When there are no relatives to help care for kids whose parents are temporarily outside the home, it's not uncommon for children to end up caught in that oft-times bureaucratic system. Safe Families for Children provides another way.
It's a program that partners with and works through local churches to offer an alternative — one that can quickly reunite parents with their children without the barriers and pitfalls that sometimes come along with the foster care system.
Andrew Brown, a senior fellow with the Foundation for Government Accountability — an organization that is currently working to advance Safe Families legislation that would allow more states to open up chapters — told TheBlaze that early intervention is key, as Safe Families seeks to protect children by stopping family crises from getting out of control.
"Safe Families, by allowing a parent to place their children with a safe, supportive host family, protects kids by removing them from unstable situations, ensuring that they are well cared for until the issues are addressed and stability is achieved at home," Brown said.
The parent in this situation is given support and assistance that enables him or her to navigate their problems without worrying about losing custody of children. The group works with families who are affiliated with local churches that have signed up as Safe Families Church Partners.
"These churches commit to recruiting and supporting volunteers from within their congregations," Brown explained.
Parishioners interested in serving as host families for these children can connect with a Safe Families organizer at their church before going through background checks, home visits and training to get cleared to host local children in need. 
It's a volunteer opportunity and a process that has not only helped the families in need, but has also enriched host families' lives.
"The goal of Safe Families and our legislation is to help [child protective services] do its job effectively, which is not happening right now. Over 70 percent of children in foster care are there for neglect, rather than physical or sexual abuse," he said. "The result is a child welfare system that is overburdened and unable to give appropriate attention to the most critical cases."
Safe Families and the Foundation for Government Accountability are trying to remedy the fact that nearly half of children in the foster care system aren't reunited with their biological family.
"By offering voluntary support to the family in the form of temporary care for children and practical resources to address the issues that led the parent to seek help, Safe Families is able to avoid potential episodes of abuse or neglect," he said.
Rather than relying upon the public welfare system, the idea behind the program is that people can help their fellow neighbors — the children and families who are facing challenges. Many of these parents simply lack the supportive structures and individuals needed to navigate life's difficult seasons, thus Brown said that Safe Families offers them an "extended family."
The service for families in need goes far beyond merely caring for children, as a relationship is built that is predicted upon trust and understanding.
"As opposed to foster care, which places barriers between the biological family and the foster family, Safe Families encourages its host families to share their lives with the child's family," Brown said. "Host families, then, not only care for children, but also offer practical support, mentorship, and friendship to the child's parents."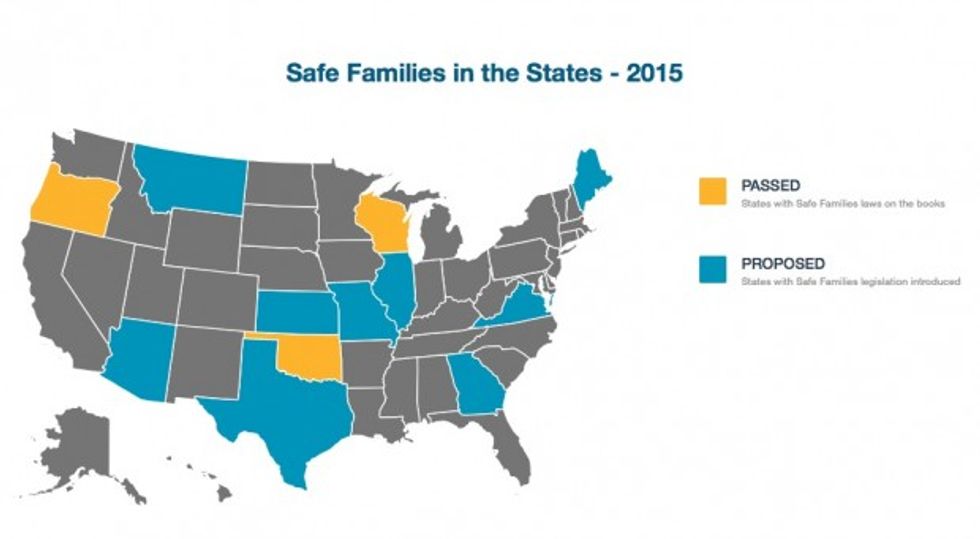 Foundation for Government Accountability
The roots of Safe Families were set back in 2002 when a young mother went to the Lydia Home Association, an organization that serves children and families in need in Illinois, to ask if someone could take her children for a short time period. When she learned from Lydia Home Association executive director Dr. David Anderson that her children couldn't be taken in without a referral, she begged for help.
Anderson ended up taking the woman's children into his private care along with his wife until the mother was able to get help; the situation led him to start thinking twice about how to help families with short-term childcare needs.
He specifically wondered how short-term assistance could help prevent abuse and neglect, so he set out to launch Safe Families in an effort to do just that. Safe Families gets referrals from those who need help by working with local organizations that have a track record of dealing with high-risk populations.
"In the case of addiction, the parents would likely be referred to Safe Families by either a CPS investigator or one of any number of charitable organizations the parents turn to for help," Brown said.
Parents who need Safe Families' help call a local chapter and explain their needs. Then, once it is determined that the issue is appropriate for the program, the intake director reaches out to host families who volunteer to temporarily house children.
"Host Families that are available and willing to take the children respond to the request and the intake director arranges a meeting between the child's family and host family," Brown explained. "If the child's parent is comfortable placing their children with the host family, then they execute a temporary power of attorney giving the host family temporary, limited rights to provide for the care and custody of the children."
The process to get a child placed typically takes just hours; other volunteers join in the process to help the host family, including a case coach, who might even help in connecting the parent in need with a recovery program and monitoring their progress. And, unlike in foster care scenarios, parents still have their full and complete rights when they appeal to Safe Families for assistance.
"Since the parent retains full legal and parental rights throughout the process, they can revoke the [power of attorney] and pick up their child at any time," Brown explained. "Once the parent addresses their issues and achieves stability, they would let Safe Families know that they're ready to bring their child back into the home."
Marci Meyering, 63, who has been a host family for Safe Families for the past few years, told TheBlaze about the process that she and her husband have gone through — as well as the typical challenges — when working with families in need.
"Not only are the children fearful, but parents are very fearful because they are afraid they are going to lose custody of their children," Meyering said. "So, what happens is we meet in a neutral place with a Safe Families representative and then the host family will meet with the parent and children."
After discussing needs and expectations, both parties speak with a liaison officer to ensure that it's a viable fit. So far, she has hosted eight children between the ages of 14 months and 14 years of age — sometimes for just a weekend if that's all that's needed to help get the parent back on track.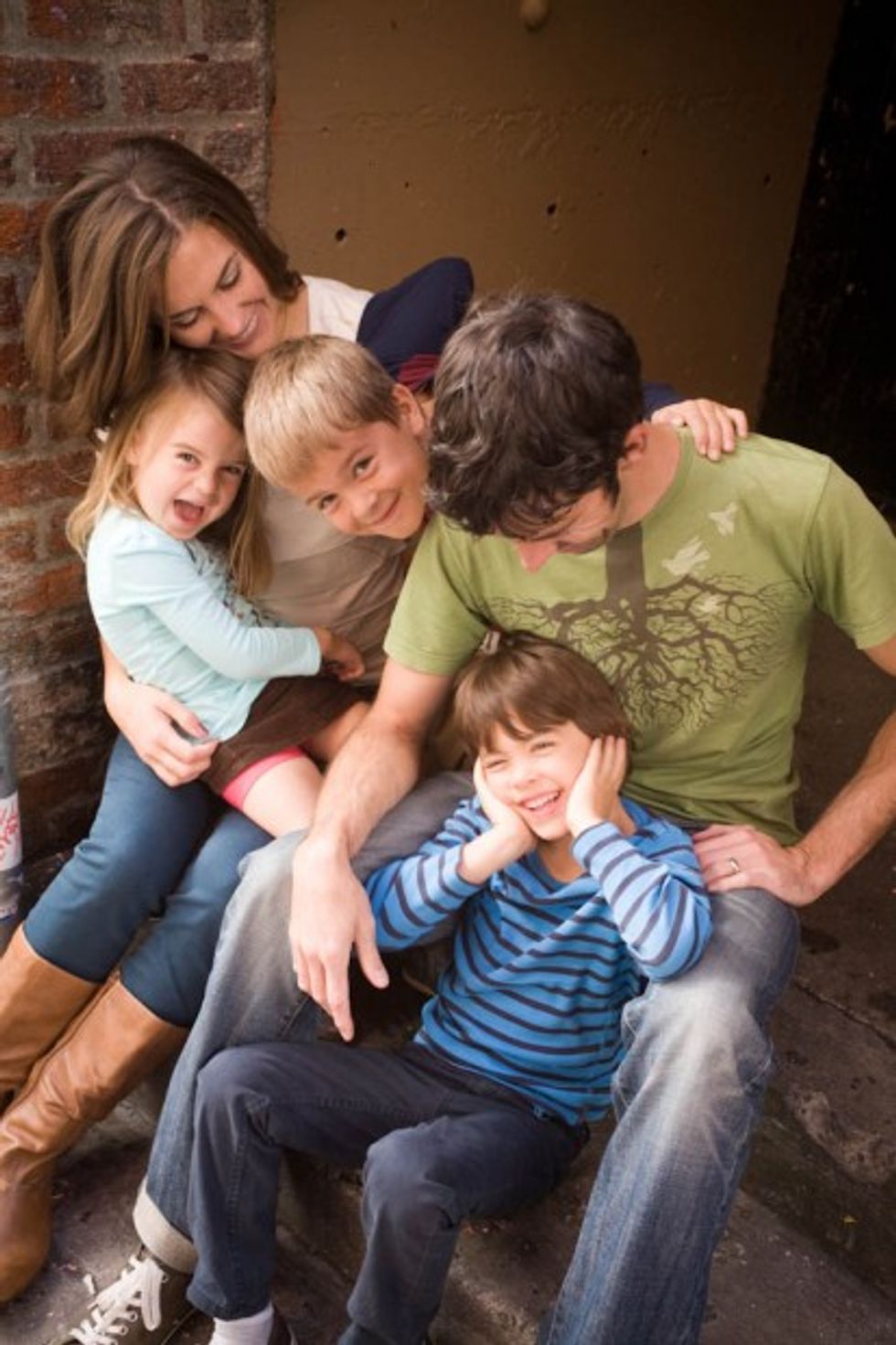 Kim Janous and her family serve as a host family for children whose parents can't care for them for a time. (Photo courtesy Kim Janous)
"We love kids. I've been a schoolteacher, I'm retired," Meyering said. "We love children and we just see a need, and we want to serve the community as Jesus followers. We just want to serve others."
Kim Janous said that she and her family have also been hosting children as part of Safe Families since fall 2013. They've housed five kids throughout their time with the organization.
She said that a great deal of the process involves helping children by distracting them from the tough situations that their biological family might be facing.
"You can create a happy memory, where there would have been a traumatic one," Janous explained. "They get to see other people who care for them ... We always have at least one family friend, if not many, that take the kids out for ice cream."
It isn't uncommon for host families to form a personal relationship with the mothers in need, either. Janous said she and her husband were recently asked to be godparents for one of the children they've helped.
"They come to our kids' birthday parties," she said.
Read more about how Safe Families legislation can help families here.