When the 5-year-old daughter of a murdered Akron, Ohio, police officer started kindergarten this week, she didn't have to walk in alone.
Charlee Winebrenner started her first day of school at Turkeyfoot Elementary School on Thursday alongside the cops who worked with her father, Justin Winebrenner, before he died in November. Justin Winebrenner, 32, was killed as he was trying to help with an unruly bar patron while off duty, WOIO-TV reported.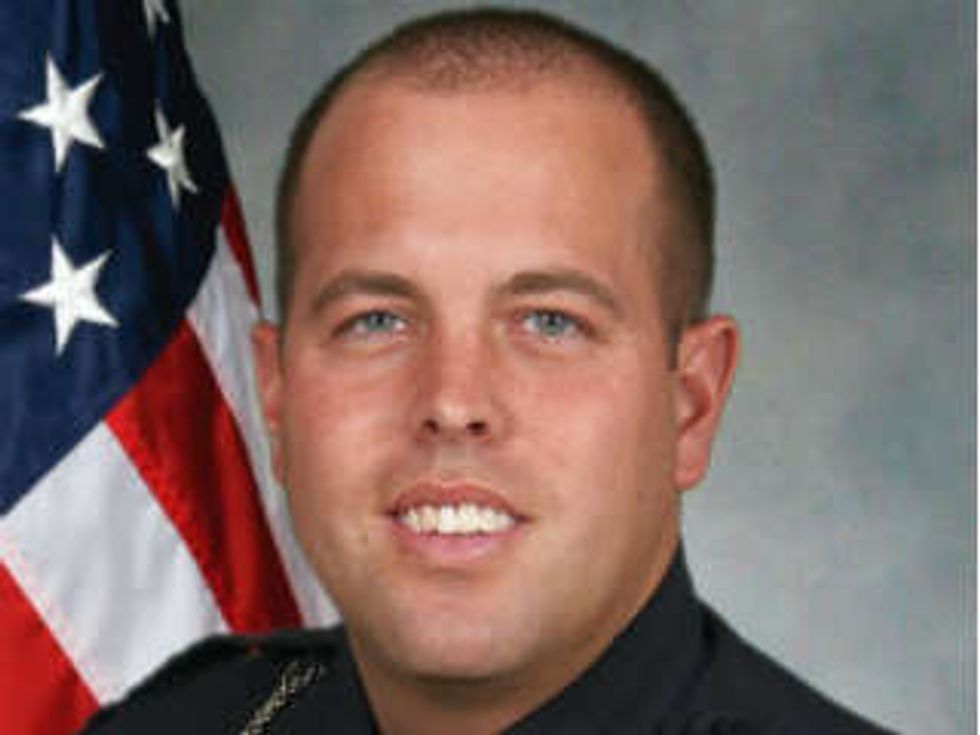 Image source: WOIO-TV
Officers who worked with Winebrenner vowed they would be there for his daughter as she grows up.
"They promised they'd take care of her and be there the first day of kindergarten, and that they'd be there the day she walked down the aisle," Justin Winebrenner's father, Rob Winebrenner, said.
Justin Winebrenner served on the police force for 7 1/2 years, WOIO reported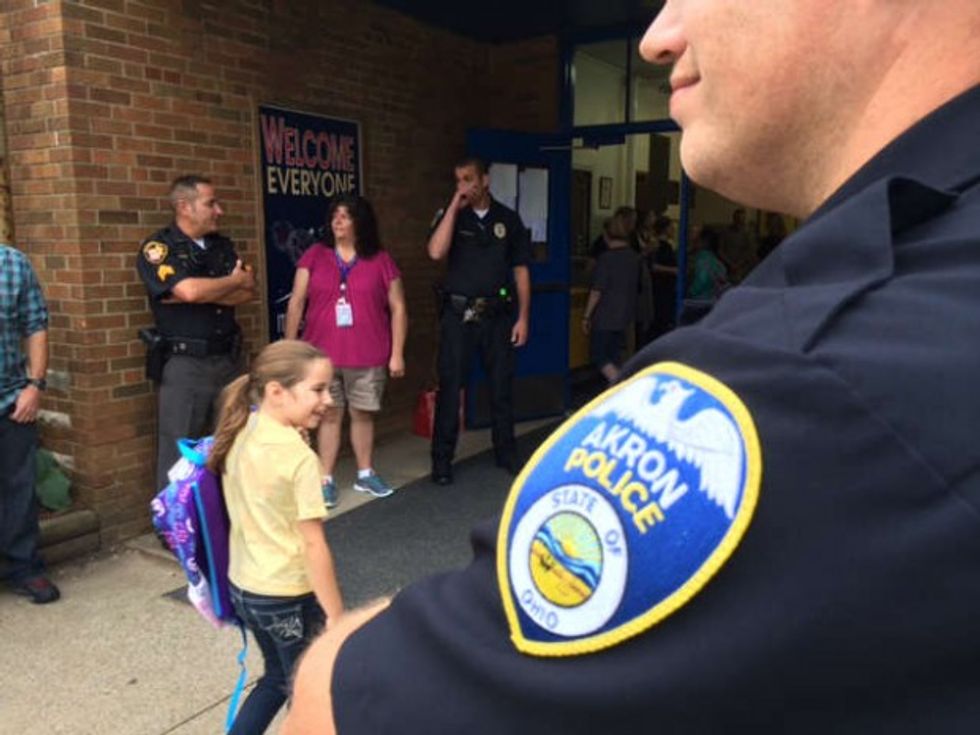 Image source: WOIO-TV
"It's a really emotional time for me anyways, but I know that they will always be there for her," Justin Winebrenner's fiancee, Alyse Shanafelt, said of the officers who escorted her daughter. "And it helps knowing that I don't have her father there anymore to go to, but I have all of these guys behind me to go to."
Kenan Ivery, who is charged in Winebrenner's death, will face trial beginning Sept. 8 and could get the death penalty if convicted.
–
Follow Jon Street (@JonStreet) on Twitter