Minnesota's Amir Meshal has been identified as a terror suspect on the no-fly list by the Department of Homeland Security, KMSP-TV reported.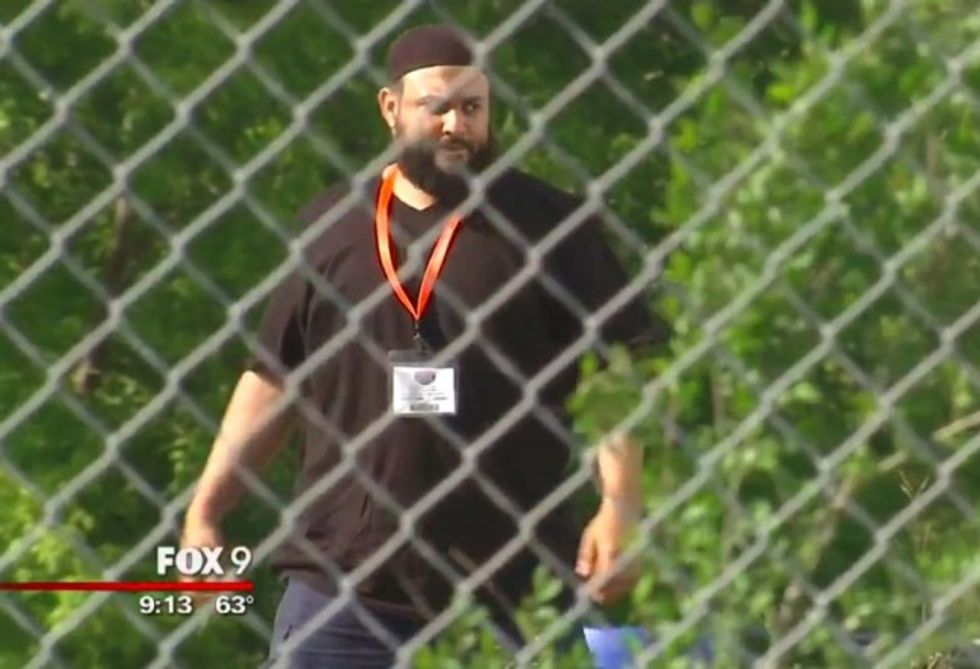 Amir Meshal (Image source: KMSP-TV)
And even after the American Civil Liberties Union sued the Transportation Safety Administration and Homeland Security to remove Meshal from the no-fly list, KMSP said the feds wouldn't budge.
A Homeland Security indicated Meshal "may be a threat to civil aviation or national security" and told him he's "an individual who represents a threat of engaging in or conducting a violent act of terrorism and who is operationally capable of doing so."
Now the question is: Why did the Minnesota Department of Public Safety grant a Class A driver's license to Meshal on Aug. 8, which will allow him to operate semi-trucks? (Oh, and the agency also said Meshal applied for a school bus endorsement, pending the results of criminal background check.)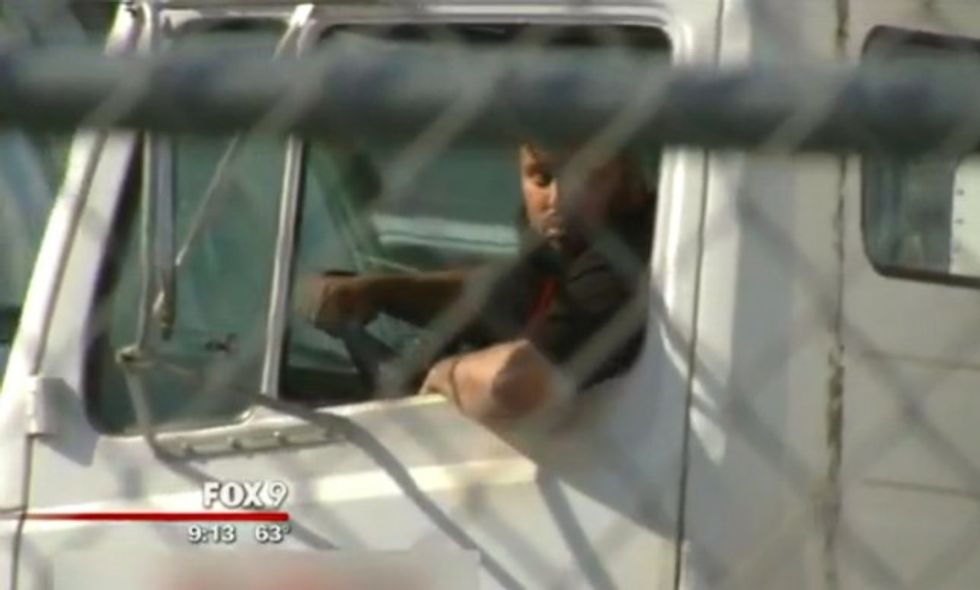 Amir Meshal (Image source: KMSP-TV)
The state's public safety department indicated it had no legal recourse to prevent Meshal from obtaining his commercial truck license since he has no criminal record, the station said.
What's more, while Meshal was going to a truck driving school last spring, his $4,000 tuition was footed by the state workforce program, KMSP said.
So what has Meshal allegedly been up to besides learning how to drive trucks? More from KMSP:
In May 2014, Meshal was removed and trespassed from a Bloomington, Minn. mosque, Al Farooq, after he was suspected of radicalizing young people who would later travel to Syria. According to the police report, religious leaders said, "We have concerns about Meshal interacting with our youth." Meshal had previously been asked to leave an Eden Prairie, Minn. mosque for similar reasons. [...]

In 2007, Meshal, a U.S. citizen of Egyptian descent, was arrested in Kenya by the FBI, suspected of leaving a terror training camp in Somalia. Meshal, via the ACLU, is also suing the U.S. government for detaining him overseas for three months. In the lawsuit, Meshal claims the FBI tried to convince him to become an informant -- an offer he says he declined.
A statement from Hina Shamsi, the ACLU attorney representing Meshal:
"Mr. Meshal has never been charged with a crime and has sued the government to obtain a fair process to challenge his wrongful inclusion on the No Fly List. Like many other unemployed Americans, he's trying to obtain credentials for a job so he can build a life for his family, including a baby. Any suggestion that Mr. Meshal's efforts to get a job somehow present a concern is shameful. On Mr. Meshal's cases: his unlawful rendition and detention case is on appeal. The latest in the No Fly List case is described here."
(H/T: The Gateway Pundit)